WOMEN IN TRUCKING: DEBRA HOLLINGSWORTH, WESTAR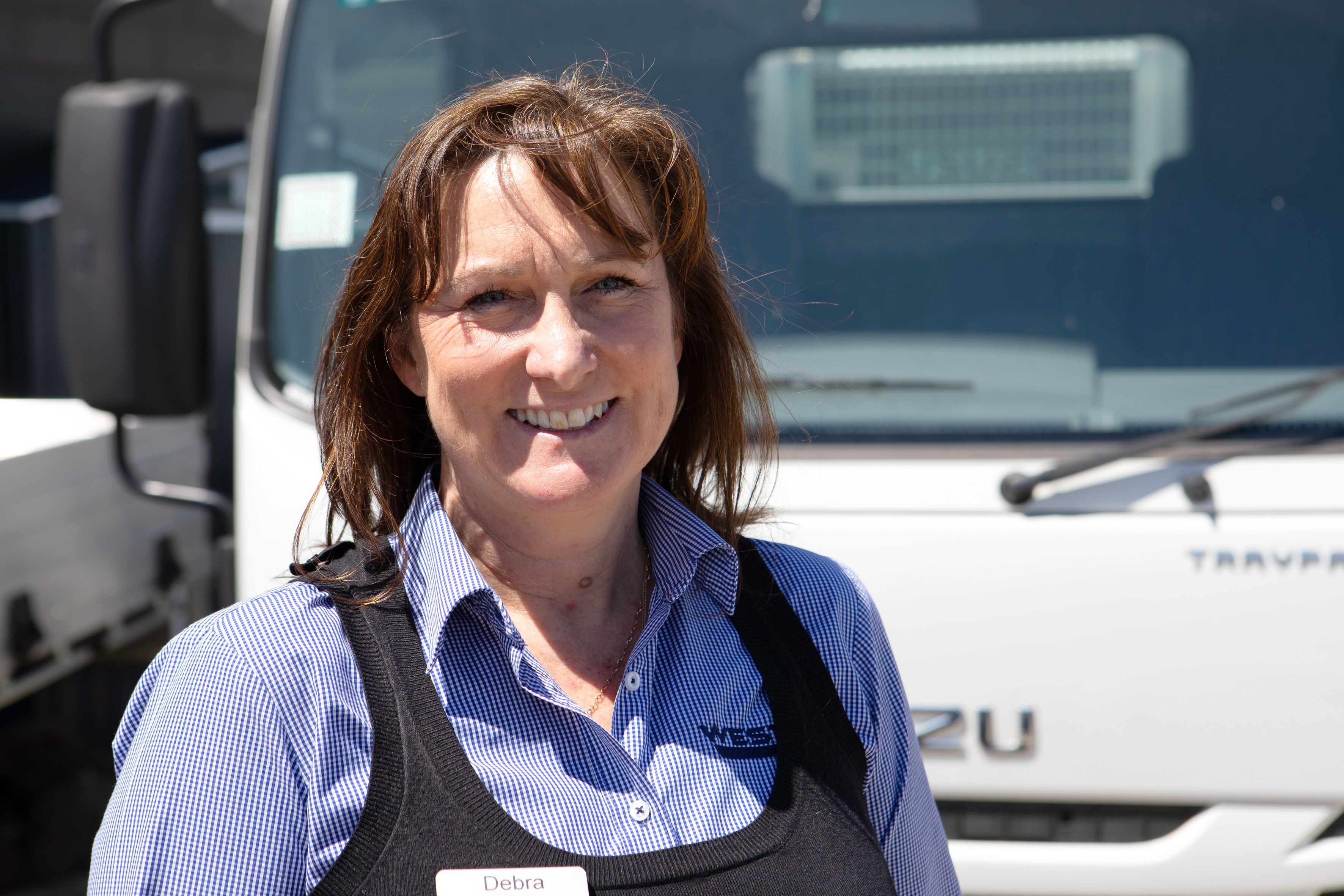 A conscious decision or not, Debra Hollingsworth has never stayed away from the transport industry for long. Her dad was a truck driver and she caught the truck bug from an early age, carving out a successful career as arguably the first woman in Victoria selling trucks. Debra is a truck sales consultant at Westar Truck Centre in Campbellfield.
Her day-to-day consists of attending to customers, and discussing options to design and deliver the perfect truck for each customer's individual needs.
Debra shared, "I enjoy the challenge of helping a customer find their perfect truck. "I spend most mornings figuring out the best way to achieve what a customer wants and needs. It's that attention to detail I love."
For her, the effort and time that go into the precision and detail are all worth it. "Seeing people love their trucks and being able to say, 'I helped make that happen'… That's exhilarating.
"Seeing it all come together and helping a customer figure out what they need so that they can do everything they need to do—that's what motivates me."
Debra's never not had a job that didn't revolve, in some way, around trucks. Growing up in Rowville, Victoria, her first job was pumping fuel, then selling truck accessories and equipment—a job she did for 11 years. Craving a larger challenge, Debra moved to selling gear boxes, clutches and hard parts. She then went on to selling Japanese trucks at Melbourne Truck Centre, before being approached by Patterson Cheney Isuzu, which helped her get to where she is today.
"I didn't hunt this job down; I sort of fell into the industry," she said.
Regardless, there are and always have been challenges for Debra when working in the male-dominated road transport industry—even more so as a salesperson. "As a salesperson myself, I'd say we are very ego-driven. It's all about sales at the end of the day. "And as a woman, if I were to get more sales than others, that can ruffle some feathers. Most are pleased for you, but some can be more than competitive," she said. Customers can also be a hurdle. "There are some customers who doubt my experience and knowledge. I have to work extra hard to convince them that I know my stuff." But Debra is noticing and is excited to see a change within the industry.
"The industry today is starting to become more supportive of women. We have women all throughout Westar and that's certainly heartening even if it is still rare in the sales area."  
Debra can see these changes afoot, but still recognises there's a great gender divide. For Debra, she had to put in more effort to prove she's equally worthy of a position as a man would be, despite growing up with trucks her whole life.
"Employers need to look at the capabilities of the individual rather than the gender," said Debra.
Another problem Debra recognises is archaic attitudes towards female recruits—behaviour widely recognised as bullying, but often painted as harmless 'joking around'. "Something that needs to change is the attitude towards bullying. In the past, I have had managers say to me, 'Just ignore it'. "But if you ignore it, it gets worse. People need to be held accountable, or it'll never change."
When asked what she would say to women looking to get into the industry, Debra joked, "Don't do it!" She laughed, continuing, "Of course do it, but only if you've got a passion for it. "Sales is a tough industry and if you don't have a passion for trucks and helping people problem-solve, you would struggle. "You also need to be able to take criticism and cop it on the chin. It's tough, but it can be mighty rewarding if you do it well. "And if you do have the passion for it, be yourself and embrace your strengths and differences… If you love the job, the job will love you."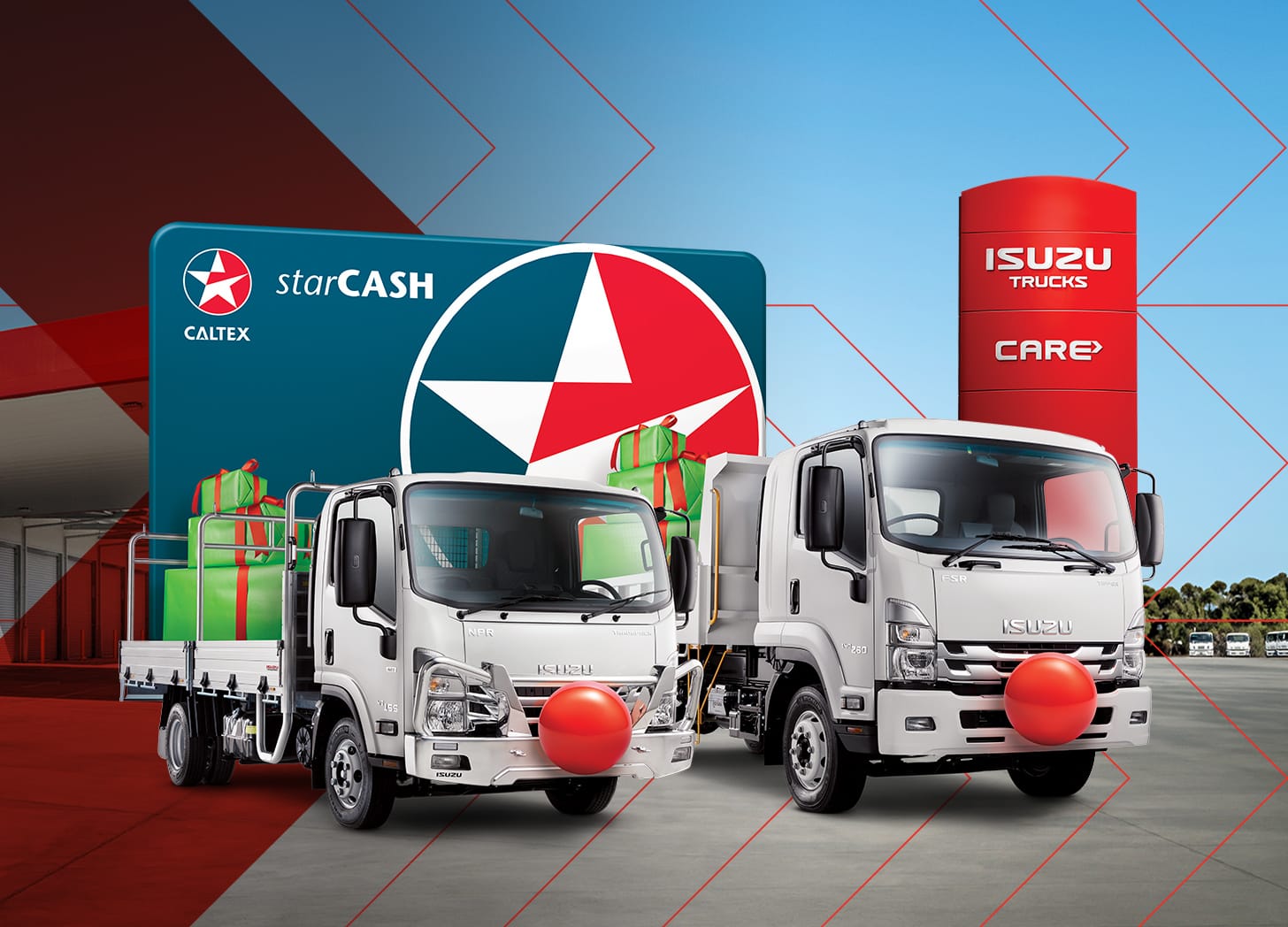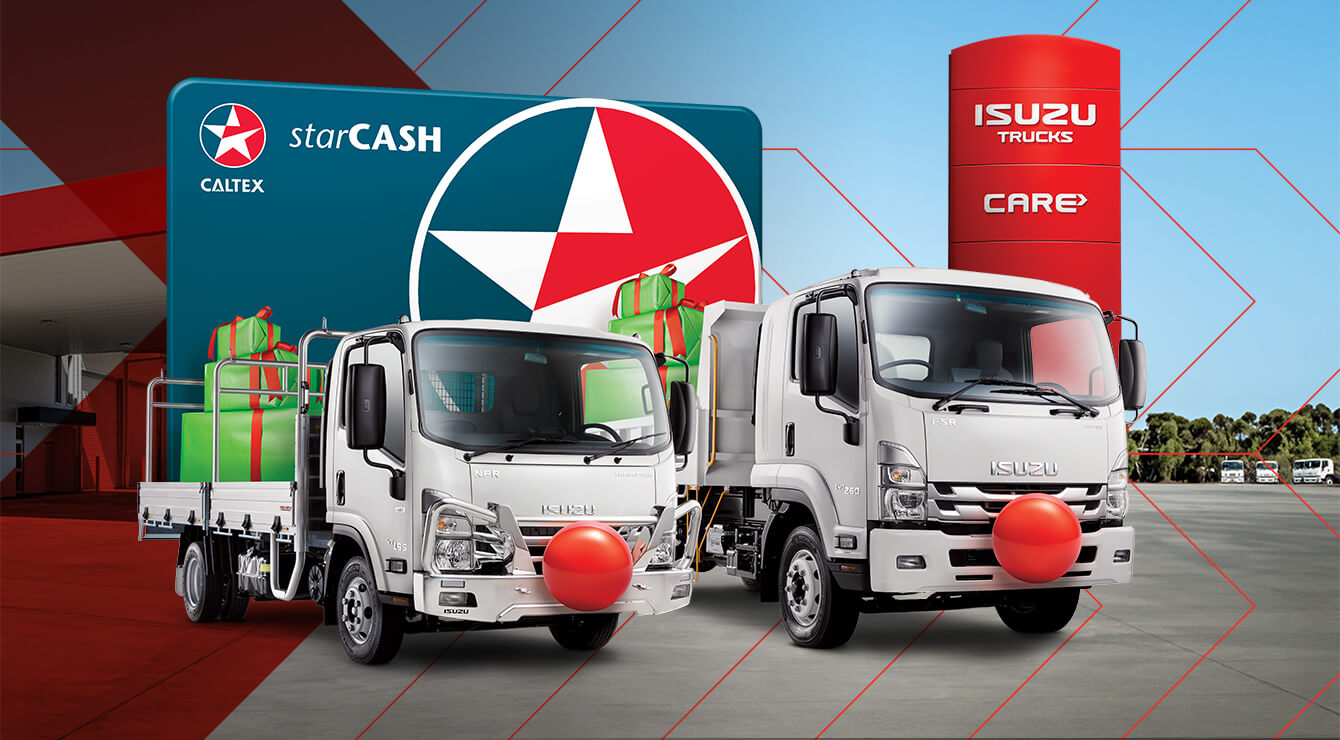 Merry Truckmas - Win $2,000 in Weekly Prizes
Throughout Nov and Dec, Isuzu is giving away weekly $2,000 prize packs, which includes a $1,000 Caltex StarCash Fuel Card, plus more prizes.
Enter now