TRUCKS OF STEEL: ISUZU AND GEELONG FREIGHT SOLUTIONS DELIVERING THE GOODS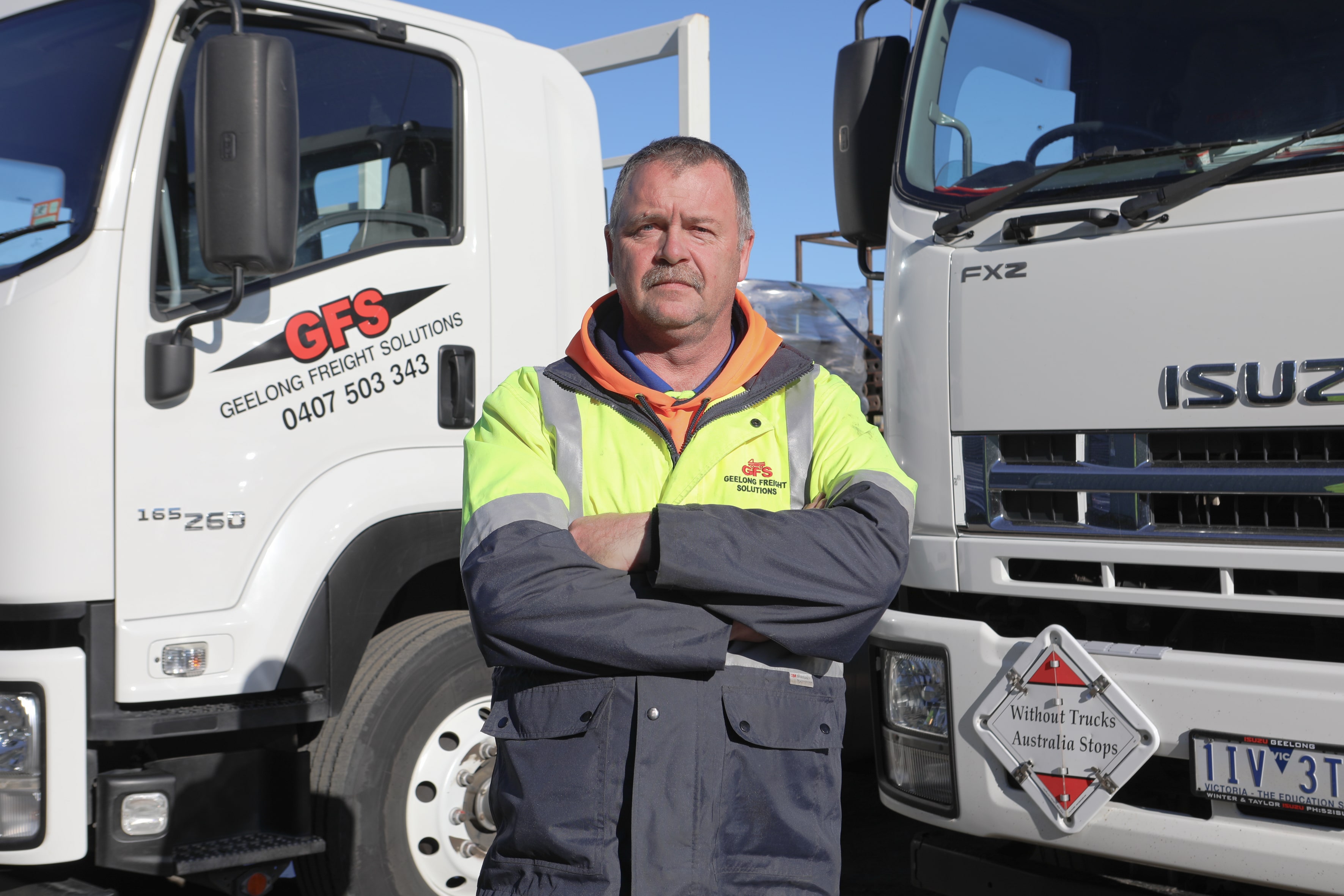 "Steel isn't something people like to do…"
By his own admission, Geelong Freight Solution's (GFS) John Groot concedes his line of work has its unique inner-city transport challenges, namely, access.
Yet, GFS have gone about building a trusted niche offering in the delivery of construction steel and dry freight timber—all over Melbourne and the nearby Bellarine Peninsula. Freight is an industry that John knows well too. After spending thirty years in the sector, he began GFS in 2014, beginning an ongoing association with Isuzu Trucks. Five years on and John's business has blossomed and backed by some of Isuzu's best kept medium duty secrets (an FVR 950, an FXZ 1500 and a brand new FVR 165 – 260), GFS has cemented itself as the industry's freight experts.
And that reputation is what landed Geelong Freight Solutions the contract transporting and supplying steel for Melbourne's $100 million-dollar Flinders Street Station upgrade project. Recently completed, the four-year restoration project for one of Melbourne's most iconic locations required GFS to make some very challenging deliveries in one of Australia's most congested locations. John describes spending weeks reversing in and out of site locations that are considered no-go zones by many—but as he explained, that's exactly what he prides himself on.
"Steel isn't something people like to do. I'm good at it, so why not? "I call myself Geelong Freight Solutions because I pride myself on getting the job done when nobody else wants to do it—to find a solution," John said. The solution? John's Isuzu trucks. "The trucks get pushed around a bit, the back-end gets pretty abused due to the nature of steel but the front half is all good and the trucks still work a dream."
With the 6HK1-TCC engine producing 221 kW of power at 2,400 rpm and 981 Nm of torque, carting freight around town is a task the FVR can handle. To assist the FVR in its daily tasks is the rear stabilizer bar. The rear stabilizer bar provides another dimension of support to the truck's suspension, making the trucks behaviour on the road more predictable for the driver and the payload itself.
The Hill Start Aid (HAS) is a feature of the FVR that compliments the freight application, displaying its necessity when trucks are caught stationary on a hill with a full payload on the back. For the trucks to perform in John's profession, it's the last mile that really counts, once you're off the freeways and making your way up those steep mounds to the job site - that's where your truck needs to step up – and for John, it does. "The FVR gets the job done," John put simply.
Being a small business in a niche industry, John and his customers need his trucks to be ready—all day, every day. Through their 24-hour servicing, Winter & Taylor Isuzu in Geelong accommodates businesses who can't afford downtime. "Aaron Smith and his servicing team at Winter & Taylor Isuzu do overnight maintenance, so we drop them in for a service after work and pick them up first thing in the morning, it works perfectly," John said.
Overcoming challenges is a staple for John and his Isuzu trucks, it's important to be able to trust your tools to get the job done, so you can deliver the security of reliability to your customer. "We love them, the drivers don't want to give them up. "We chose the truck because of the big Isuzu badge on the front of it. "They're honest, reliable, hardworking vehicles with a good support base," John said.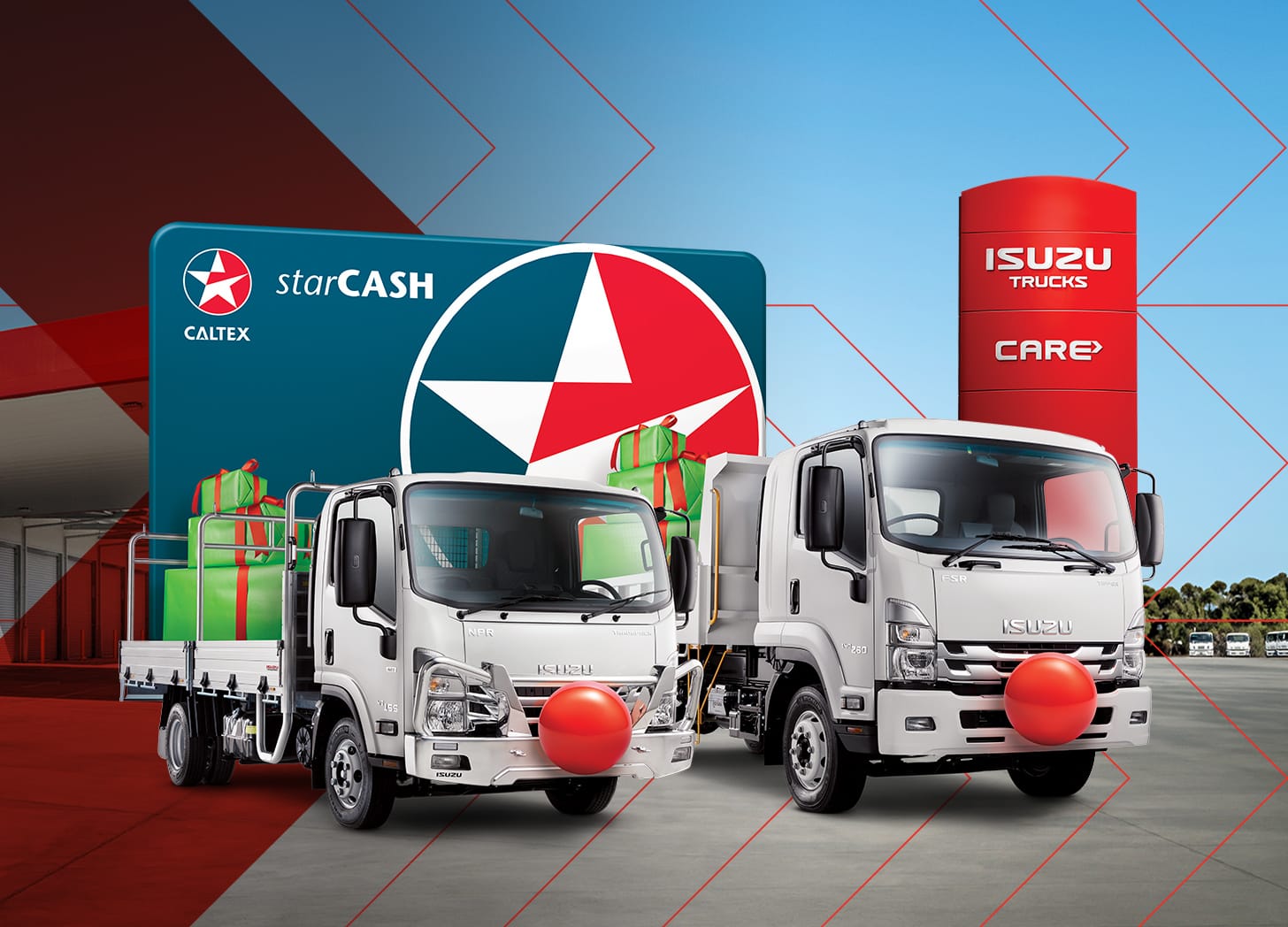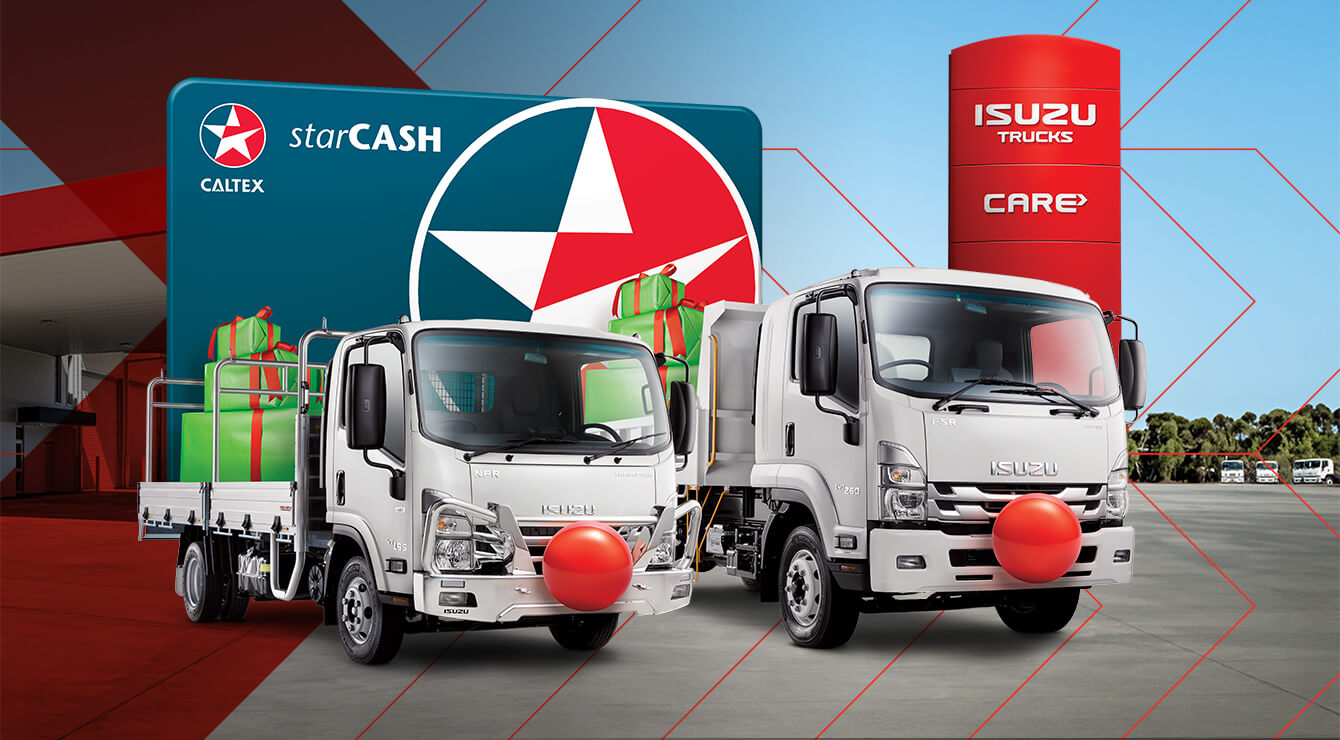 Merry Truckmas - Win $2,000 in Weekly Prizes
Throughout Nov and Dec, Isuzu is giving away weekly $2,000 prize packs, which includes a $1,000 Caltex StarCash Fuel Card, plus more prizes.
Enter now