The Superheroes Of Summer—Overview Of Different Fire Trucks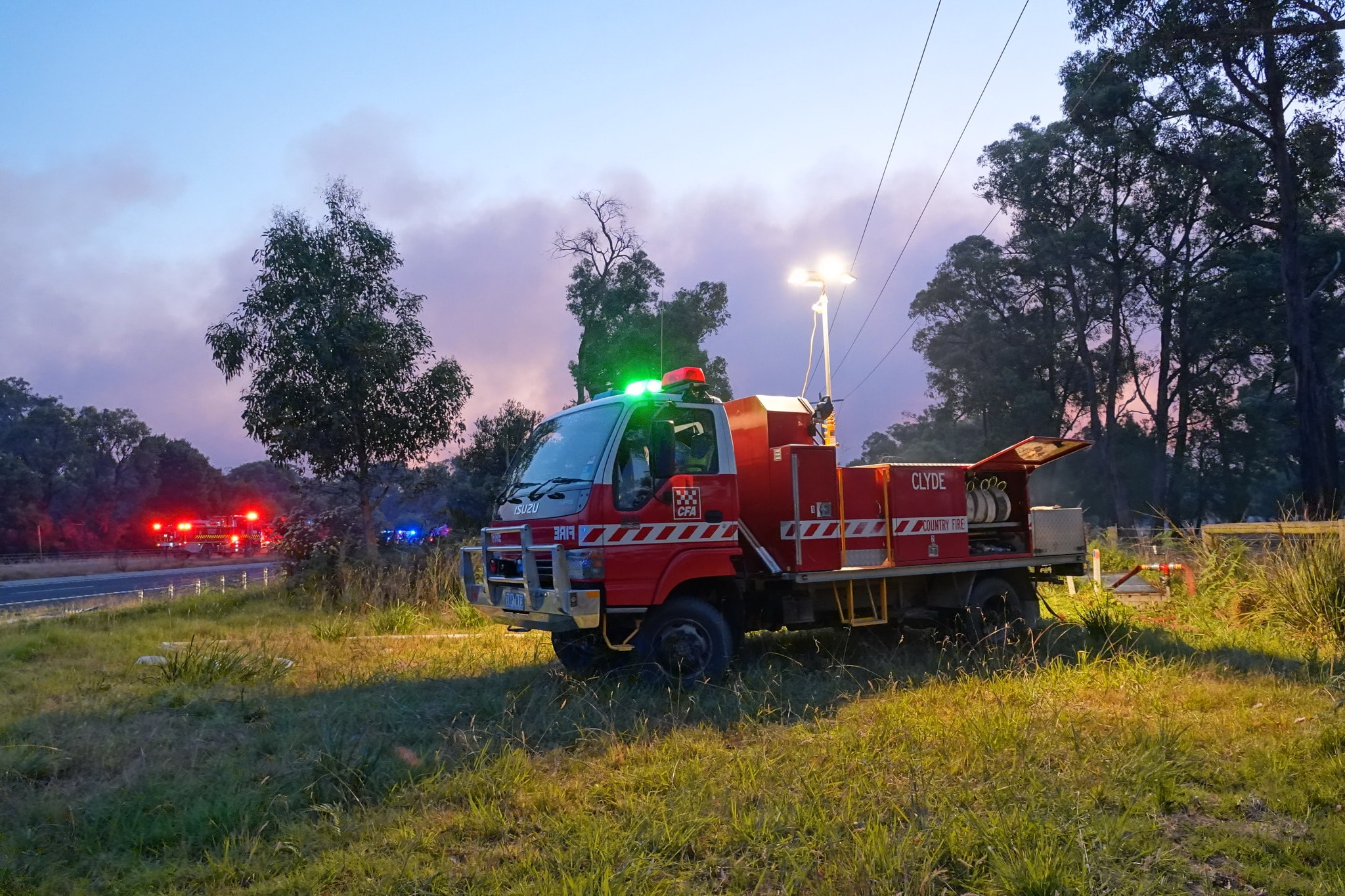 Australia's hot and arid summers are unfortunately an ideal environment for bushfires, but we are at least graced with our summer superheroes—firefighters.
Fire services all over Australia may come under different names, but they all exist with one unified goal—protecting us and our towns. And supporting the fire services sector are tools and equipment such as trucks and pumpsets. But what do we know about the different types of trucks that help our firefighters get the job done?
Tankers
Tankers, the most well-known fire truck. These beasts are designed to carry up to 3,000 litres of water in the large tank and can spurt out 1,500 litres per minute. This truck is most commonly used for bushfires or grassfires, as the water can be carried to regional locations and sprayed on the move, allowing firefighters to cover large amounts of ground. These can also carry a compressed air foam system (CAFS), which is five times more efficient at reducing fires than water. The truck also stores operational equipment, including hoses, nozzles, standpipes, breathing apparatus, axes and other hand tools in lockers.
Pumpers
Pumpers are equipped with a large pump capable of pumping up to 4,000 litres per minute. These are great for metropolitan and urban areas as they hook up to a water supply and pump endless amounts of water. It also carries up to 2,000 litres of water, in addition to carrying operational equipment such as chemical protection suits and firefighting gear.
Aerial appliances
Despite the name sounding like that of an aircraft, it is not. The aerial truck is a fire truck equipped with long extension ladders or hydraulic platforms—perfect for reaching several storeys up to conduct searches or put out fires. With their ability to reach great heights, these trucks are used mostly in metropolitan regions.
Rescue trucks
These are trucks designed and equipped to rescue people involved in car accidents or similar emergency situations, such as industrial accidents. They are equipped with rescue equipment, including the 'jaws of life'— aptly named for its ability to free people who are trapped, such as in their car.
Modular (pod) transport systems
This system
makes use of trucks, which are designed to transport pods to fire scenes. Some examples of these pods include the following:
Rehabilitation pods—provide equipment for long-duration incidents
High volume mobile water supply pods—provide high volumes of water to replenish trucks
Fire duty pods—provide basic amenities to those working on the incident.
Mobile command centres
These mobile command centres are housed in trucks, assisting communications and incident management at large or protracted events, using the radio communications equipment onboard, as well as computers, faxes and photocopiers. These can all assist incident management and provide meeting workspaces for incident management teams to command, control and coordinate the response to major emergencies.
Quick attacks
These quick attack trucks are used in built-up areas to provide an immediate firefighting response of 500 to 1,500 litres of water. These are great for hard-to-access areas and for getting the fire under control before the rest of the fleet gets there.
Other types of firefighting vehicles
All-terrain trucks
All-terrain trucks roam ski-resorts with caterpillar treads instead of wheels. These are equipped with similar operating capacities as the pumpers, such as hooking up to a water supply to pump thousands of litres of water per minute in the event of a fire.
Hazmat trucks—hazardous materials incident units
These hazmat trucks are called to incidents where chemicals or other hazardous substances are present. They carry an array of equipment that can be used in these situations, such as items that can be used to dam and contain chemical spills, or clean up the contaminated area. The truck additionally contains a decontamination area for firefighters.
Protective equipment units (vans)
Protective equipment units support incident response, carrying additional breathing apparatus, including: specialised oxygen breathing apparatus for long-duration incidents (e.g. ship and mine rescue); a compressor to refill air cylinders; and splash suits and gas suits for hazardous materials incidents. Trucks have always been used in fire and emergency services, whether it be a bushfire, urban fire, hazardous chemical spill or car accident. Have a read of the
different types of trucks used in the emergency services.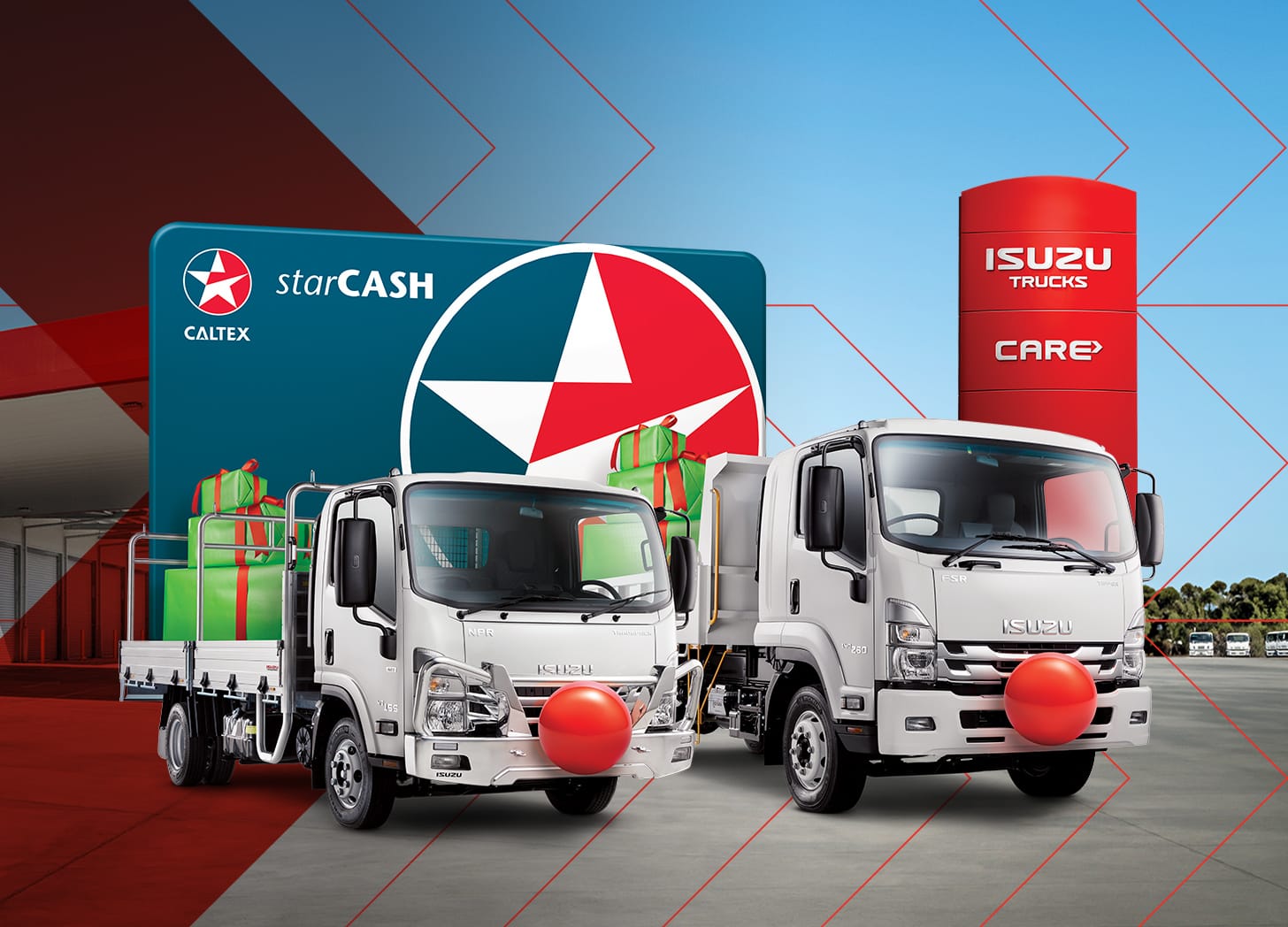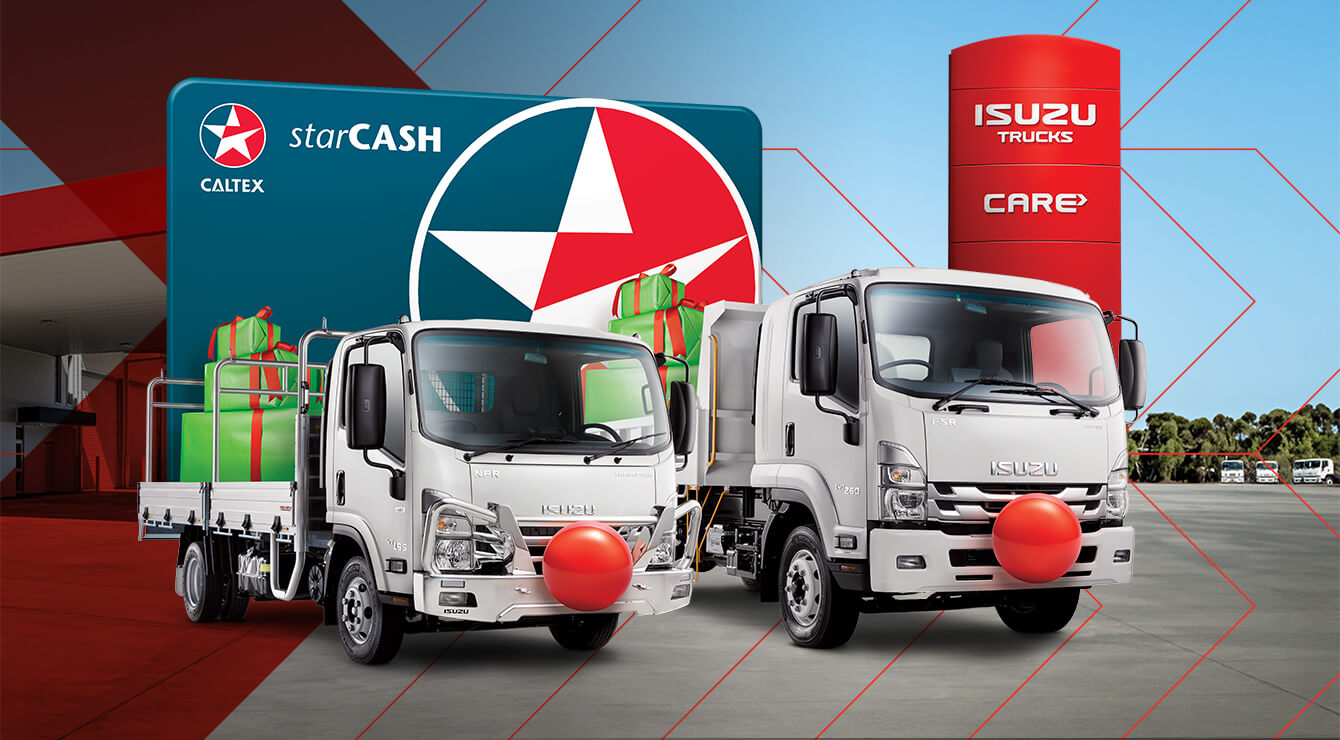 Merry Truckmas - Win $2,000 in Weekly Prizes
Throughout Nov and Dec, Isuzu is giving away weekly $2,000 prize packs, which includes a $1,000 Caltex StarCash Fuel Card, plus more prizes.
Enter now