TAKING OUT THE TRASH WITH METRO WASTE AND ISUZU TRUCKS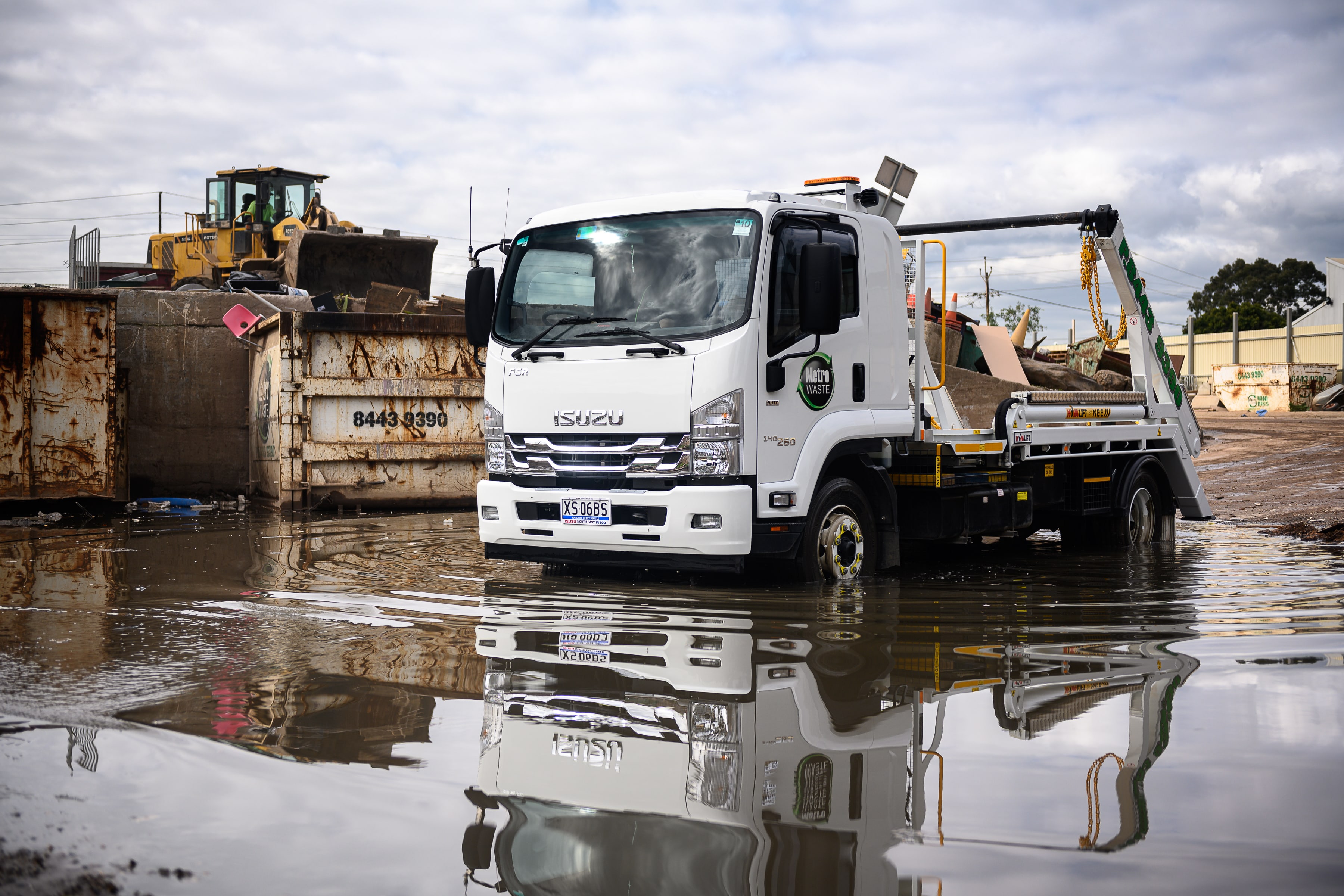 South Australia takes waste and recycling management seriously, and one central player in that market is Adelaide's Metro Waste.
Considered one of the most recognisable waste and recycling management business around in Adelaide, Metro Waste with its fleet of branded Isuzu Trucks services all of Adelaide and the greater Adelaide region. They pick up waste and recycling, and bring it back to Thebarton—where Metro Waste's waste transfer station is based—for careful sorting. Business co-owner Anthony Callipari and two of his best mates, Carmelo Rositano and Justin Castelluzzo, runs Metro Waste, which has serviced Adelaide for more than 30 years. Growing and evolving with the waste and recycling landscape, Metro Waste added a mini bin service to better cater to the needs of their customers.
It was a simple idea, but Anthony describes it as the spark that kickstarted the beginning of their real success. "We all went to school together and we bought the business… We then introduced the mini bin service to it and we've kept growing ever since," Anthony said. But how do they measure their growth? They started their operation with only one Isuzu truck, and now they have nine. The latest additions to Metro Waste's fleet are the FVR 165-300 and the FSR 140-260, both fitted with skip bin loaders and livery by North East Isuzu.
Metro Waste's fleet of Isuzu trucks directly support the mini bin segment of their business, hauling across the state bins that range from 2 to 40 cubic metres in size. "Our trucks pick up bins around the neighbourhood, as well as waste from the bigger commercial jobs in and around the city," Anthony said. "The trucks operate in decent conditions, but you need to remember—they are still rubbish trucks. "They work in dusty and dirty environments, and sometimes go off road… They're put through their paces, each truck will cover a minimum of 600 kilometres each week, clocking anywhere between 8 and 15 bin shifts."
Anthony and his partners returned to North East Isuzu with the need to "fill the gaps" so that Metro Waste could carry their full range of bins. There, they found that with Isuzu's extensive range of trucks, he could pick the perfect trucks for the job. Both the FVR and FSR trucks are used to transport the skips (ranging between two and nine cubic metres in size) Metro Waste delivers to its customers. The FVR 165-300 and the FSR 140-260 have a gross vehicle mass of 16,500 kg and 14,000 kg, respectively. And with a gross combination mass of 32,000 kg for the FVR, and 20,000 kg for the FSR, Justin says these F Series trucks have heaps of power for the job.
And while the Isuzu trucks are an integral part of their business operations, Anthony finds satisfaction in another aspect of Isuzu. "Without trucks, we haven't got a business. "We're dependent on them; without them we'll have stockpiles of waste and we wouldn't be able to service our customers," Anthony explained.
And North East Isuzu understands the importance of this. Anthony said, "North East Isuzu is run by a family, and they were good to us when we bought our first Isuzu truck, and we stuck with them. "We do repeat business with them now—they're a one-stop show; they did the body, the livery, everything! "Most importantly, they look after us really well. We've got a really good relationship with them, there's no point going anywhere else. "To other brands, you're just a number. "You call these other brands up and they say, 'Yeah, we'll see when we can fit you in'. "But with Isuzu, they'll put you first straight away."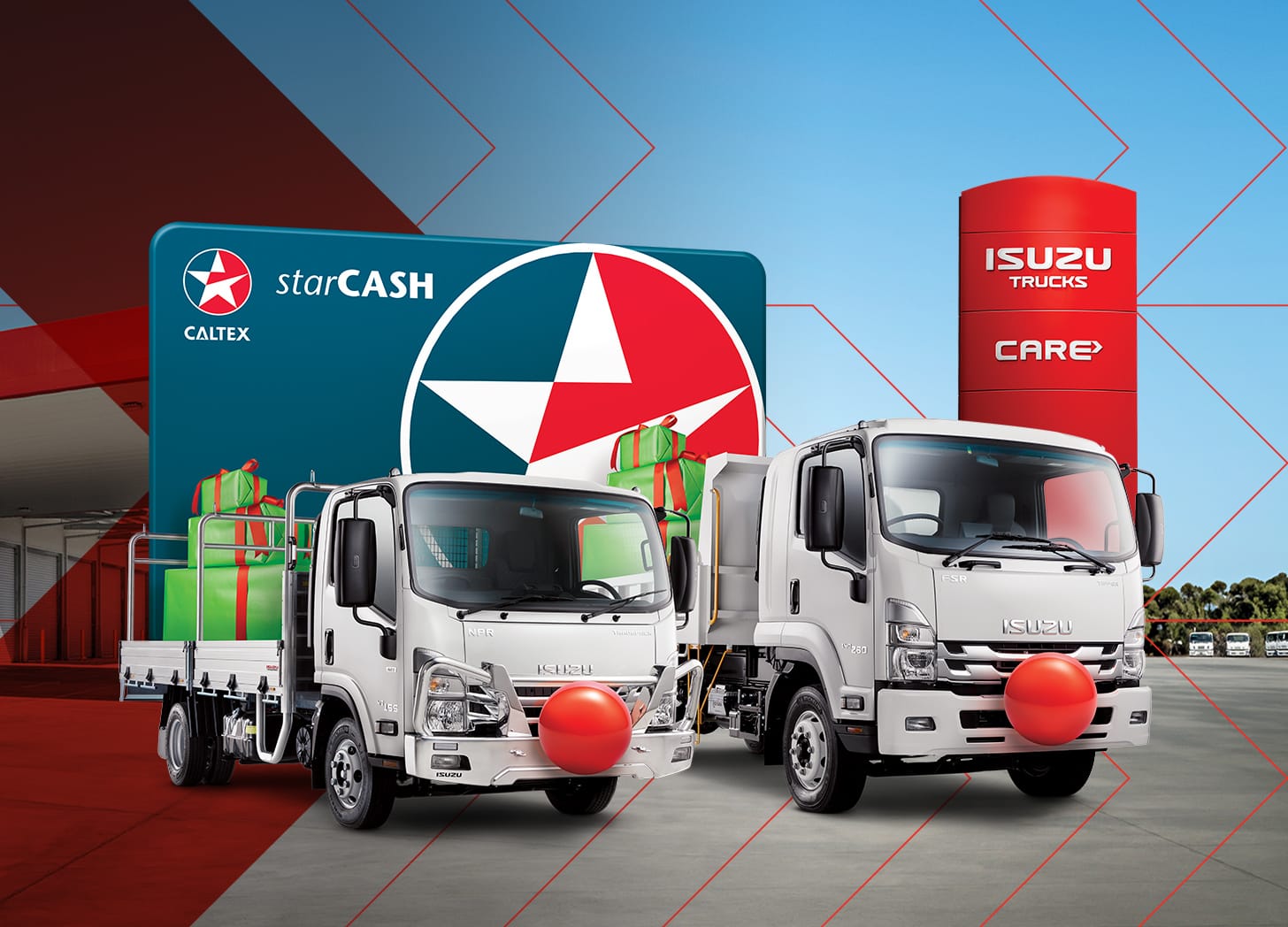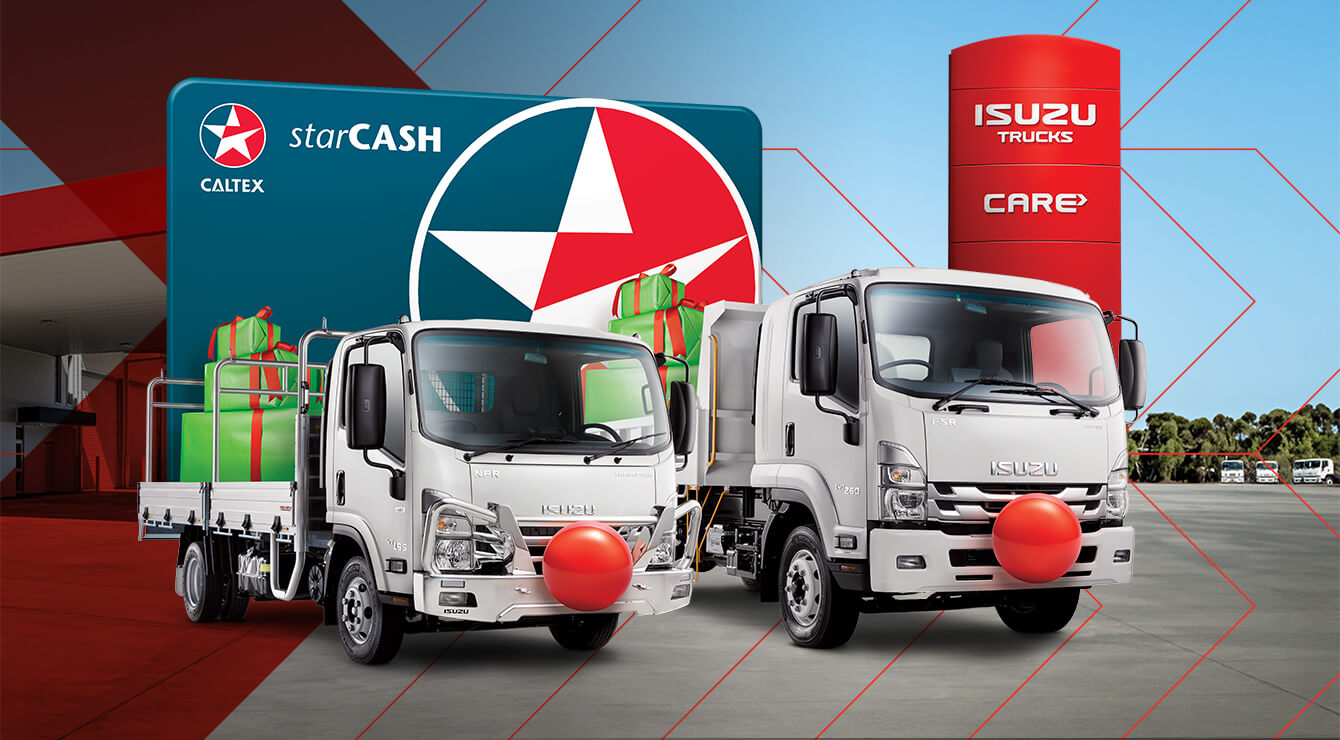 Merry Truckmas - Win $2,000 in Weekly Prizes
Throughout Nov and Dec, Isuzu is giving away weekly $2,000 prize packs, which includes a $1,000 Caltex StarCash Fuel Card, plus more prizes.
Enter now