Q&A With Isuzu Power Solutions Sales Manager, Blair Hossel

Isuzu Power Solutions (IPS) has taken 2020 by storm, bouncing from achievement to achievement to make it a year to remember—for all the right reasons. One of the great minds behind the scenes at IPS is Zone Sales Manager & acting Dealer development Manager, Blair Hossel, who joined the IPS family in mid 2019. Blair has been involved with engines of all types for 33 years and talks with us about his beginnings in the industry, his career progression, and what it's like to work for a company with big plans for the future.
Run us through your background in engines?
First off, I worked for another major Japanese engine supplier. I worked there for 22 years, holding down various roles including that of Area sales manager for 15 years and as Construction Equipment Product Manager for period of 5 years.
So I achieve a high level of experience in engineering and sales / marketing, I was trained old school, learning everything on the job along with periodic outside business training to keep up with the fast moving pace. My performance therefore caught the interest of a German engine manufacturer, firstly employed as their Territory Manager for the Southern region of AUS and I went on to become the National Sales and Marketing manager for a period six years. At the time still thinking German brand, I moved over to another German engine company covering the South and Western Australian regions as their Zone Manager for a period also hovering the six year mark.
What led you to Isuzu Power Solutions?
I've always enjoyed the Japanese engineering / sales philosophy and wanted to get back into being a part of that. Isuzu products are well known in the marketplace, and I saw the potential for with what it is they are trying to achieve and new I could bring something to the table.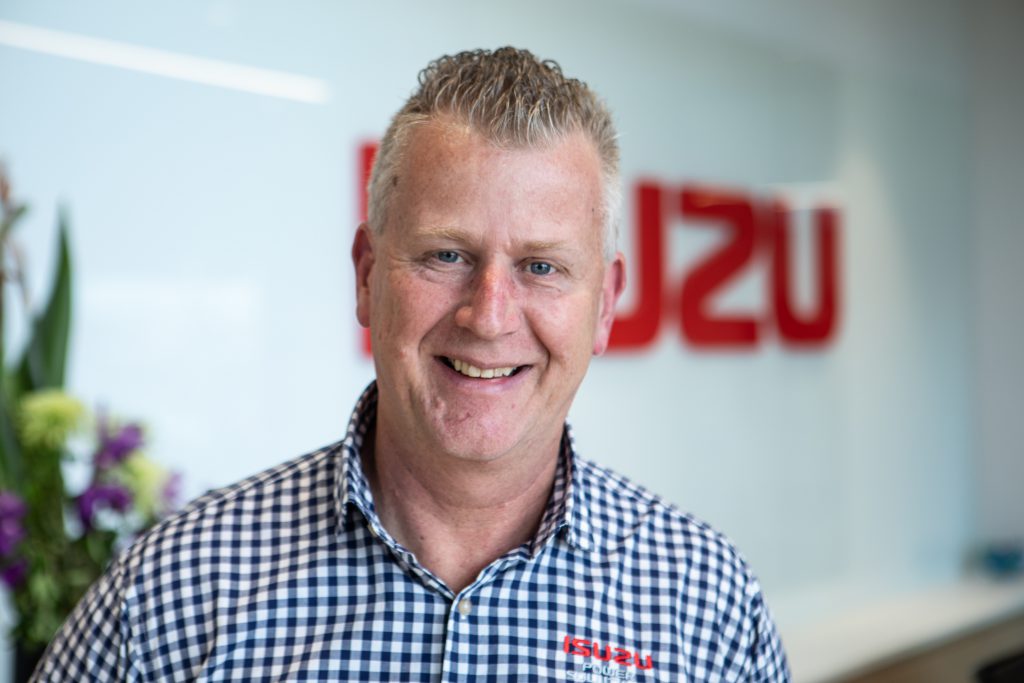 Half way through starting at ISUZU COVID-19 took off. How has the journey been since you started and working from home?
I'm used to working remotely, I've done so on and off for the past 25 years , as Area / Zone Managers predominantly we conduct business from home or on the road, so not much has changed on that front. Working from home also allows me to really focus on meeting my customer's needs. I've been able to complete more transactions because I can be there for my customers whenever they need me, less distractions that you would normally suffer from in a big office environment, this is especially important servicing WA and QLD, where there is a time difference and no daylight savings.
My position within the ISUZU organization has changed considerably over the past year. I was originally hired as the Sales Manager for QLD and WA and then added to this is the responsibility for NT, part VIC and TAS as we had lost the employee whom took care of these areas and due to Covid-19 lockdown was not replaced, along with this I had also accepted responsibility as IPS Dealer Development Manager. It has been rewarding, despite the challenge of COVID-19.
I feel like we have got a lot done at IPS and are setting ourselves up for a really strong 2021. With the reopening of the boarders in 2021 my current responsibilities will diminish as get back to normality and higher additional staff. Starting January 2021 my new role will be Zone Sales Manager for VIC WA & Tas IPS Division IAL and still retain Dealer Development Management responsibility.
What IPS been up to in 2020?
We have signed on 36 Isuzu dealerships to sell our range of products, which is a huge deal. It gives us the biggest dealer footprint of any power solutions manufacturer in Australia and brings more localised trading into our business model. Ultimately, it gives customers a better overall end-to-end experience with the product. It also sets us up nicely for our new product range which will be released in 2021. It will give our customers direct access to the product so they can get to grips with the feature-benefits before purchase.
Are the dealership signings a part of your new dealer development strategy?
The new dealerships who have signed on are currently conducting product and sales training and will continue to do so in moving forward, it is definitely part of our strategy I'm looking forward to getting face-to-face time with those businesses and customers once travel restrictions ease throughout the country.
Essential services never stop, and the equipment they rely on can't fail either.  Read more about essential power solutions here!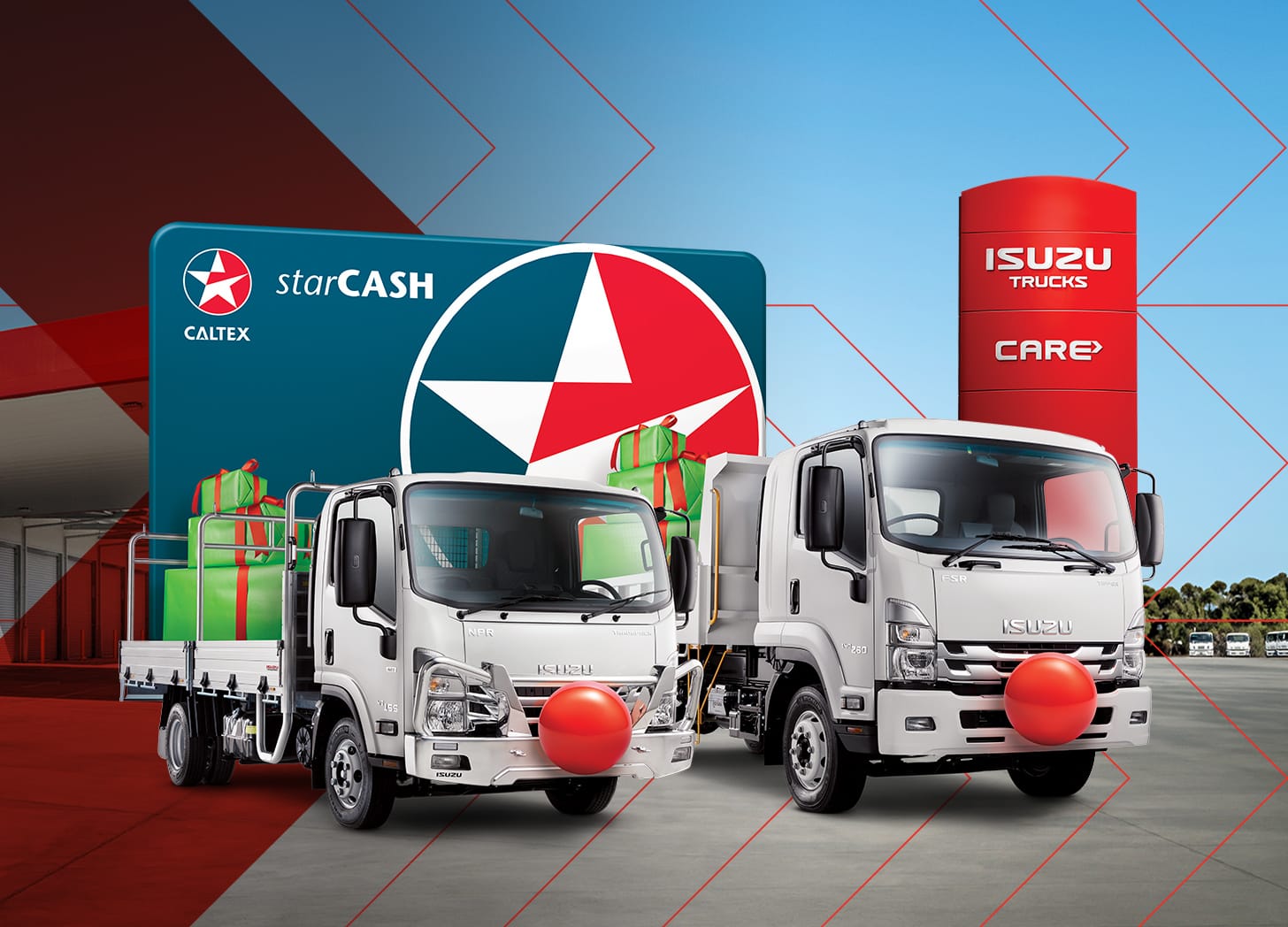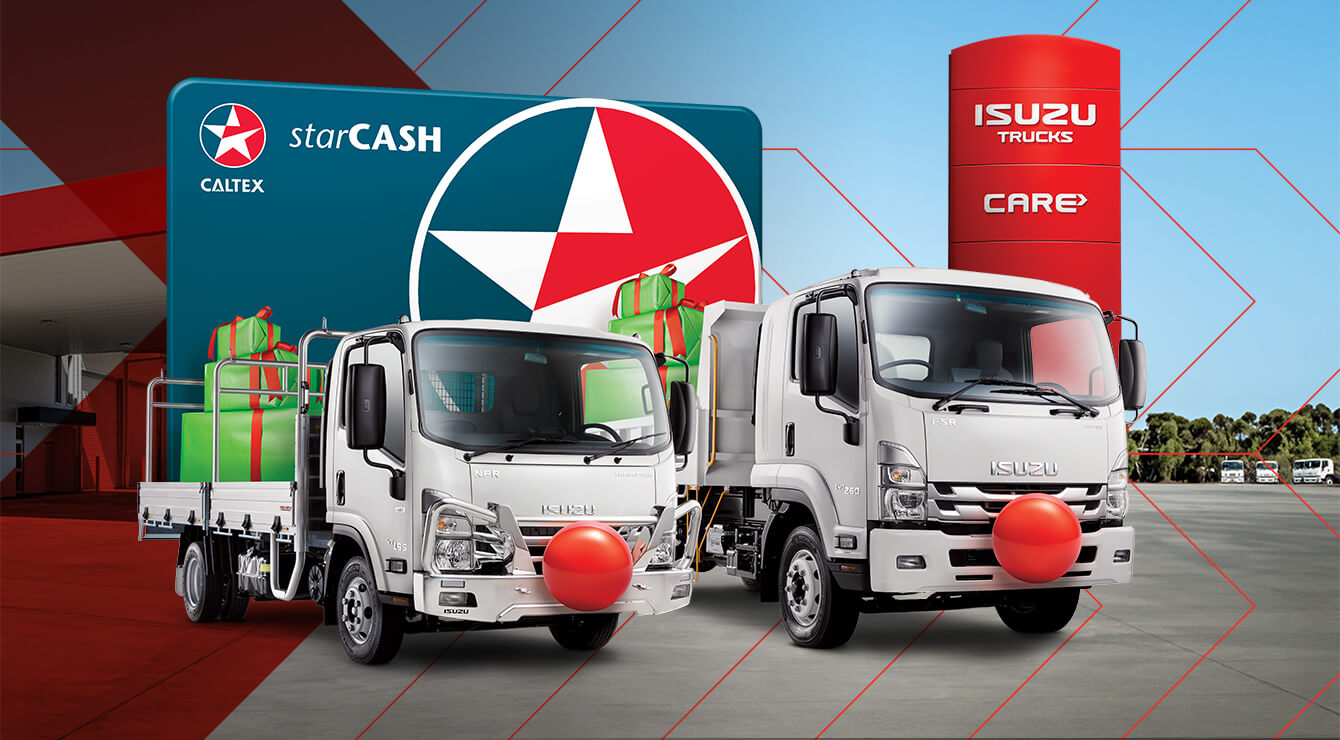 Merry Truckmas - Win $2,000 in Weekly Prizes
Throughout Nov and Dec, Isuzu is giving away weekly $2,000 prize packs, which includes a $1,000 Caltex StarCash Fuel Card, plus more prizes.
Enter now