ORIGIN ENERGY RAISING A GAS WITH NEW ISUZU FLEET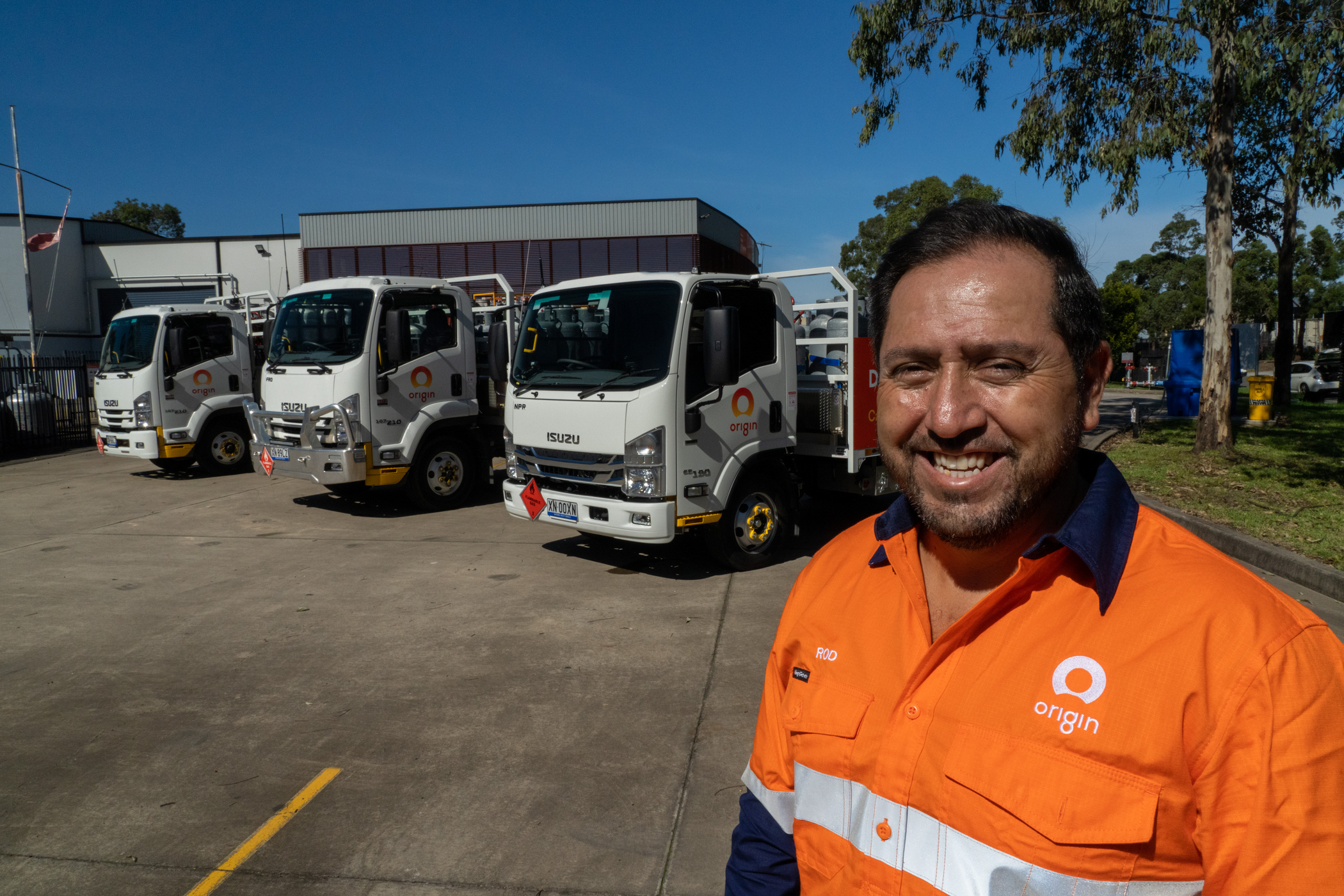 As a top-50 ASX listed company and with 4.2 million Australian customers to satisfy, Origin Energy is a business that's always on the move. They cover an impressive portfolio, from energy retail and power generation through to exploration and production—requiring transport by road, sea and rail to reach customers across the country. Origin's LPG business is backed by a 400-strong vehicle fleet, spanning a broad spectrum of one-tonne utes through to small trucks, B-Doubles and everything in between specified for LPG delivery and Service and Installation functions. There's nothing quite like the sight of a hulking Origin tanker on the highway, but National Technical Fleet Manager, Mark Witteman, said the bulk of this LPG fleet is populated with delivery vehicles, carrying domestic 45-kilogram gas bottles and commercial forklift cylinders.
On the rounds
At the lighter end of the market, Isuzu's
NLR and NPR
driver-friendly models have been roped in to help staff access all areas in an expanding urban environment. "The largest part of our LPG fleet is cylinder delivery vehicles, and we also have a fleet of Service and Installation trucks," Mark noted. "This 4.5 tonne to 15 tonne GVM range is predominantly where we use the Isuzu product to meet requirements—where access to the customer premises can be difficult. "The key drivers in truck selection for us in this space are ease of operation and maneuverability, along with comfort and good visibility," he continued. "With the day cab and short wheelbase, the NPR and NLR Isuzus assist drivers to complete LPG deliveries in ever-shrinking suburban streets."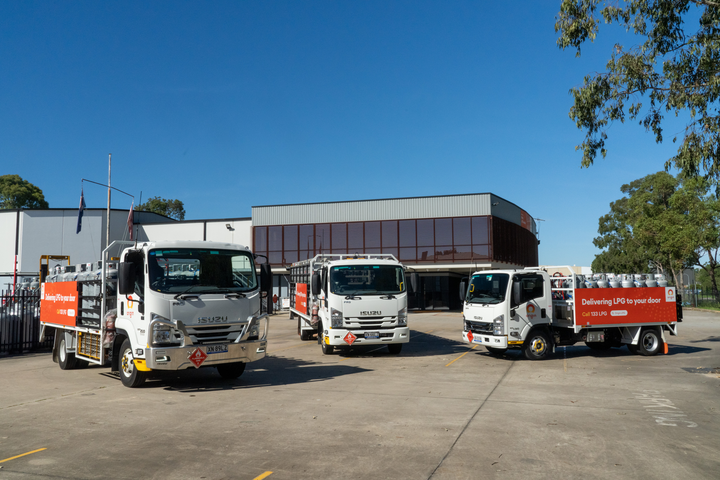 Customer demand drives fleet
Origin currently replaces around 25 to 30 trucks a year with new models for cylinder delivery and Service and Installation functions. As a necessity, the fleet mirrors customer growth, ensuring efficient service is maintained across all arms of their LPG business. Recently upgrading their medium-duty LPG fleet, Origin looked to Isuzu's
F Series platform
to play a key role in continuing service. "The most common chassis we use now is the
FRD 107-210 AMT
with airbag suspension. It's primarily for cylinder delivery, with a custom body and tailgate for easy handling," said Mark. "This chassis is also the basis for our specialist Service and Installation team of gas fitters. "The trucks are equipped with a custom-built service body with toolboxes and a crane to lift larger cylinders." Mark continued, "Having the light-duty NPR and NLR trucks already supporting us in our LPG business, it was a natural progression to move with Isuzu into this larger category. "Isuzu has a very good range that allows us to select the right chassis for the job, based on required payload."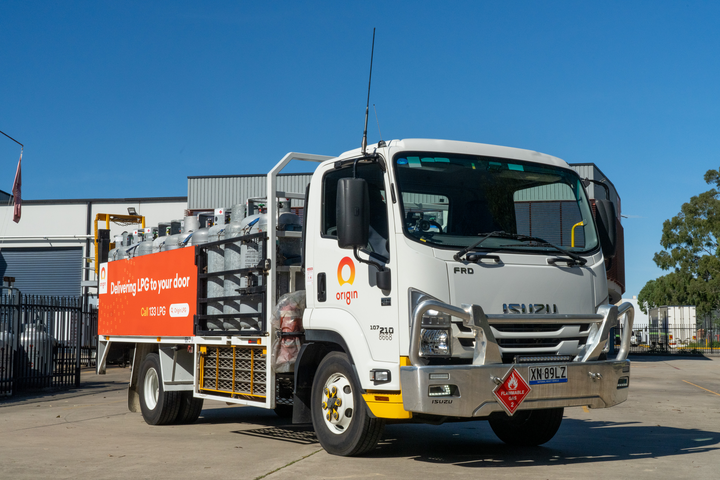 It's here that the FRD's
highly economical 4HKI diesel
engine helps balance power with the payload required for gas cylinders. The 4HKI's high torque two-stage turbocharger mean the FRD is quick off the mark. Combined with Isuzu's fully Automated Manual Transmission (AMT) and Idle Stop System (ISS), which cuts the engine when the truck is stationary, it also makes for better fuel economy.
Safe transition
Adhering to the notion that a first-class operation needs a first-class fleet that looks the part, Origin's LPG trucks are consistently dressed in their Sunday best—doubling as their safety uniform. Depending on location, each Isuzu is fitted with a genuine bulbar and light bar, with every truck being fitted with yellow steps and grab handles, and daytime running lamps. Speed limiters, a reverse camera, park brake alarm and AMT transmission help drivers focus on the job at hand and less about external distractions. On this front, the F Series' ISRI 6860 air suspension driver's seat with lumbar support is appreciated by Origin staff, making their daily tasks safer and their 'office' that much more comfortable. "Certainly, one area that has been well received is the quality of the ISRI suspension seat. Our drivers have no issue finding comfortable settings," Mark said. "The truck also provides good visibility with large electric and heated mirrors. "The end result is a good operating environment which means our drivers are happier and less fatigued." Isuzu's safety suite, including Anti-lock Braking (ABS) and Stability Control System (IESC), Hill Start Aid and Anti-Skid Regulator, goes hand in hand with Chain of Responsibility obligations, and what Mark described as Origin's duty of care to protect everyone on the road, alongside their driving team. "We will always adopt systems that provide the safest work environment, not only for the driver but also for other road users," he said. "We fit an In-Vehicle Monitoring System which includes cameras to assist in managing incidents and wheel nut retainers on each truck that prevents loose nuts falling off, if a driver doesn't notice them when completing their comprehensive daily pre-start check. "We have a responsibility to protect the public… and these safety features assist us in achieving this goal."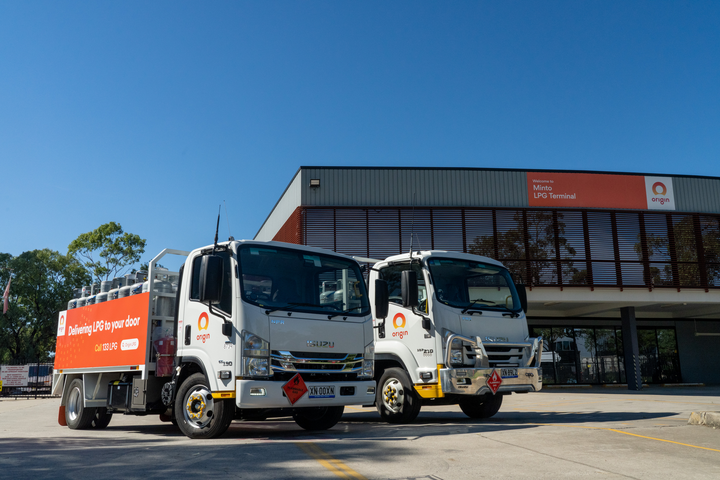 OEM relationships vital
Part of this commitment to safety includes Origin's uncompromising fleet renewal process; typically leasing the lighter end of the LPG fleet for a seven-year period, or to a distance matched with workload and area of operation. Following an increasingly recurring theme in today's ultra-competitive market amongst large operators, Mark noted that Origin prefers to use product backed by the expertise of a local OEM and supporting dealerships. "Carrying dangerous goods… we just can't afford breakdowns at any stage in the delivery chain. Our focus has to be on ensuring our customers get their gas supply. "The safety of our people and the communities in which we operate are non-negotiable priorities," he explained. "It's my view that no one builds a bad truck today, it's more about how the truck is supported if a problem does arise. "Reliability, along with back up support are important not only to the drivers, but to the entire Origin team and our customers," Mark continued. "The trucks are constantly evolving with more and more features to make the freight task easier and to also ensure the driver isn't fatigued at the end of the day."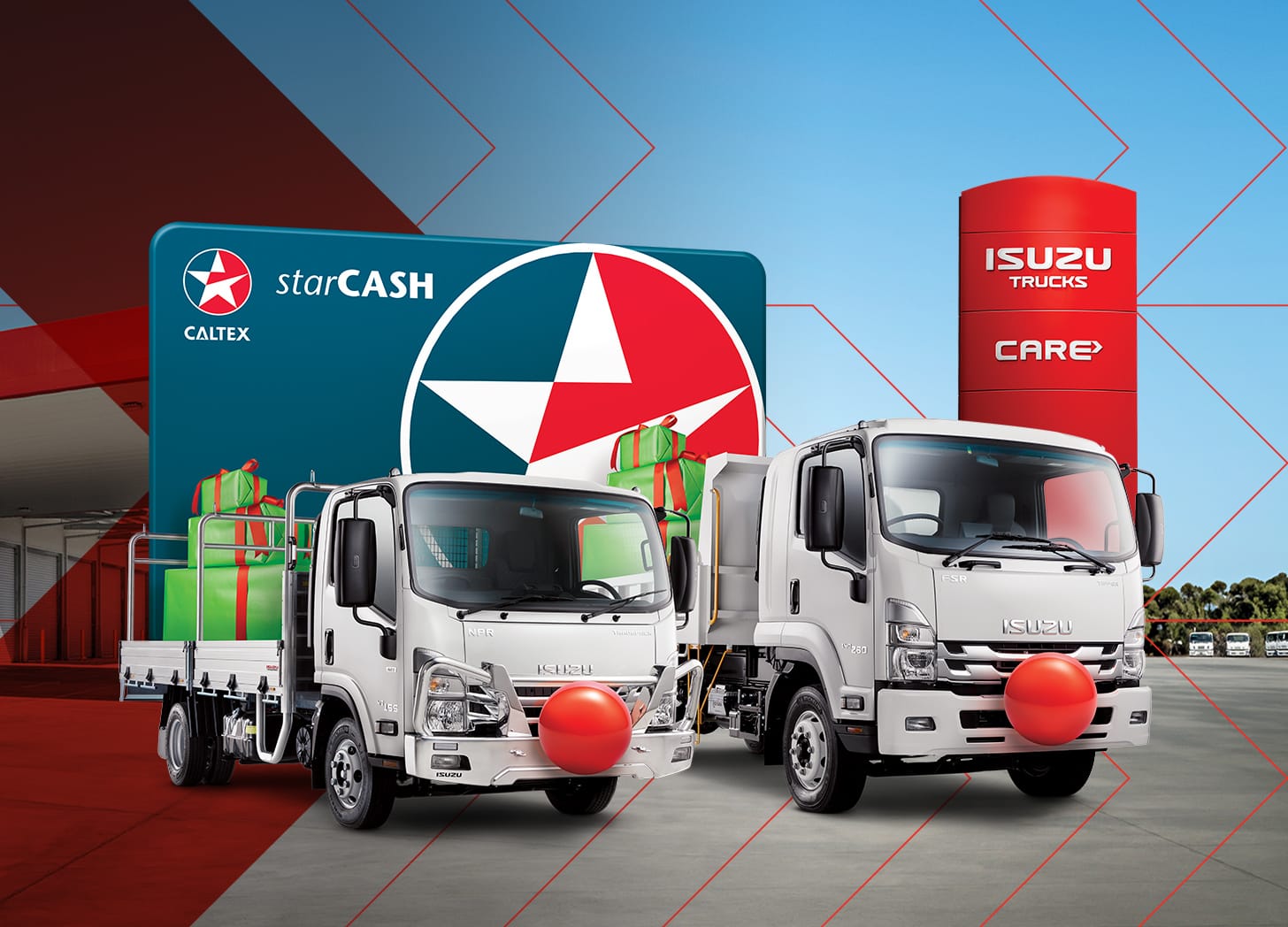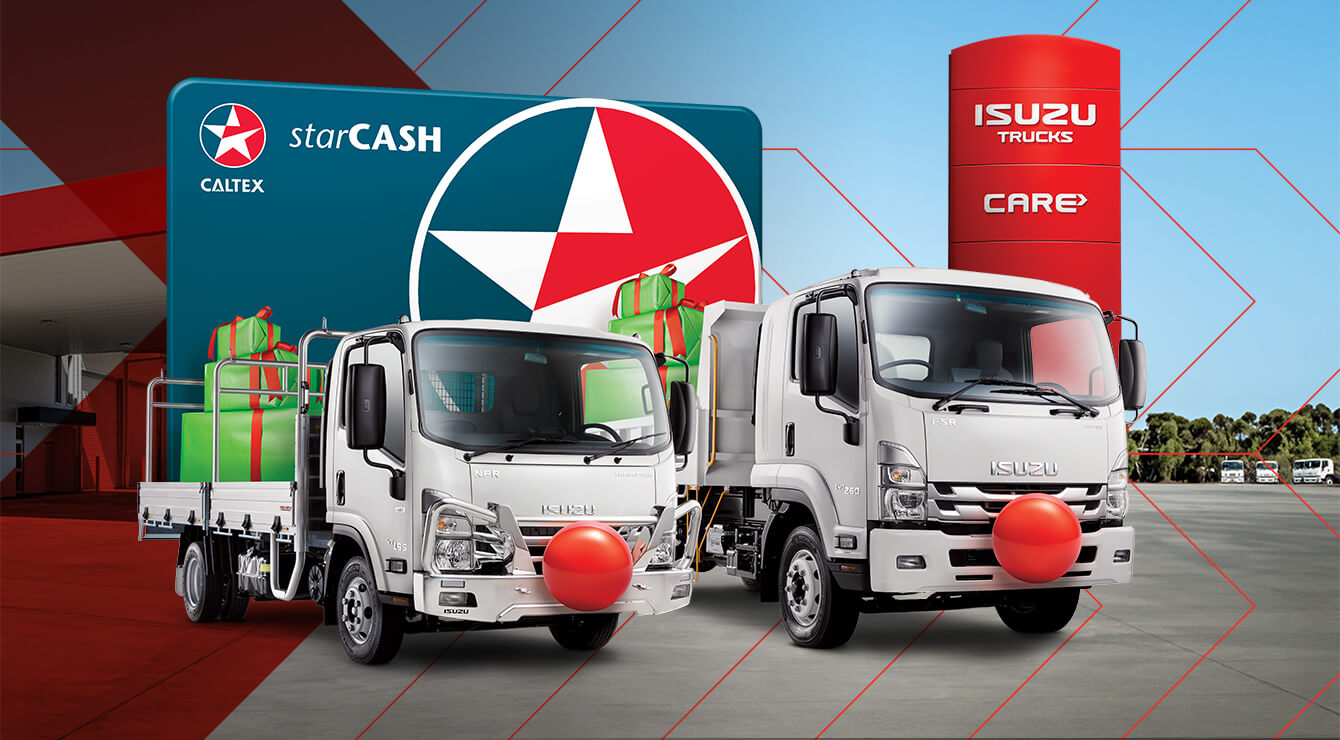 Merry Truckmas - Win $2,000 in Weekly Prizes
Throughout Nov and Dec, Isuzu is giving away weekly $2,000 prize packs, which includes a $1,000 Caltex StarCash Fuel Card, plus more prizes.
Enter now