ONE WITH THE WORKS: STONES, SOIL AND SERVICE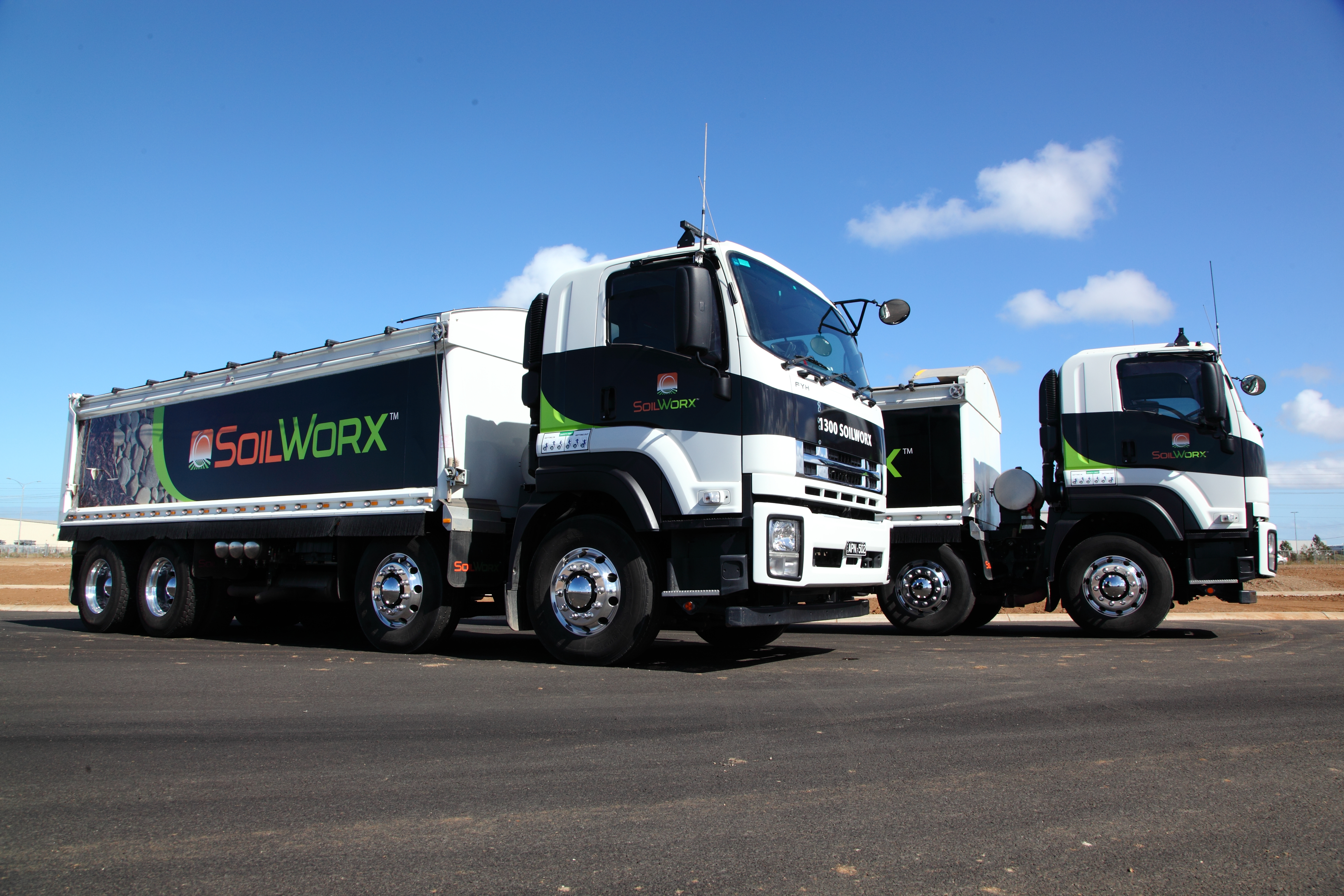 Shortly after Chris Ristosvki left high-school in the mid-1980s, he joined his father, Andrew, in the newly established family business, Soilworx.
Whereas a lot of kids at that age might have worked at the local supermarket or fast food store, Chris was helping Andrew (a former truck driver) build their landscaping and civil construction business – supplying quarry products like sand, mulch, soil and rocks to industry. Not that his new job didn't have elements of the fast food industry about it.
"Something I quickly came to realise was that delivering products was like delivering pizza – if you didn't get there right on time, you'd soon know all about it," Chris laughed.
It was a fairly steep learning curve for young Chris but working at the coal face taught him a lot and, as the business expanded, he moved from an operational role into a leadership role. Today, as CEO, he's helped grow Soilworx into a large and successful business employing over 100 people.
Chris believes the secret to the company's success is a focus on customer service. "We expanded and have multiple locations, which obviously helps, but it's all about relationships and strong customer service," he said.
Relationships, delivery and reliability. These are the bedrocks of the business and something Chris looks for in his business partners as well as in their capital equipment – including his truck fleet.
That's why, Chris said, twenty of his fleet of thirty trucks are Isuzus. Soilworx recently purchased three FXZ 1500 6x4 Long Autos and an FYJ 2000 8x4 Long to add to their fleet. "One of the great features on the FXZ is having the auto. It's user friendly for the drivers, and means there's less wear and tear," Chris said.
"We mainly use FXZs and FYJs because they're tough enough to handle the environments we work in, and we know with Isuzu's network of service centres, and the relationships we have there, that we've got a reliable partner."
A major cost for a business the size of Soilworx is downtime. When customers require dependability and delivery, Soilworx needs trucks that can handle the payload and the commitment. The FXZ 1500 boasts a GVM of 24,000 kg, power of 257 kW @ 2,000 rpm and torque of 1,422 Nm @ 1,400 rpm. The FYJ 2000 has a GVM of 30,000 kg, power of 257 kW @ 2,000 rpm and torque of 1,422 Nm @ 1,400 rpm.
Both vehicles feature Allison 4430 Series transmission, Anti-lock Braking (ABS), Meritor brakes, axles and cross locks, front stabiliser bars, coil spring cab suspension, ECE-R29 compliant cab with Isri 6860 seats with integrated seatbelts – making them workhorses with all the creature comforts.
For Chris, the benefits of buying Isuzus extends far beyond the truck specs and into after sales care. From Isuzu's Care Centre – staffed by full-time employees in Melbourne – to roadside assist, factory and extended warranties, a plethora of insurance options, priority service agreements and an outstanding parts and service network, Isuzu trucks keep businesses, like Soilworx, on the road.
And this is the part of Isuzu's offering that means the most to Chris. "As Soilworx has grown, we've really put the product to the test. And when we've needed changes, it hasn't been an issue. We've added split system divides in some of our Isuzus. "We really enjoy working with the Isuzu and look to have that relationship grow over the years with the business," Chris said.
Needing his fleet of trucks to run from the depot to a variety of job sites all day, every day, all over Victoria – covering thousands of kilometres a week and carrying millions of tonnes of earthworks per year – means Chris demands not only reliable workhorses with grunt in his fleet but an unparalleled support network to reduce downtime. This is precisely what Isuzu provides. It's a partnership that started over a decade ago and one which both Soilworx and Isuzu look forward to continuing.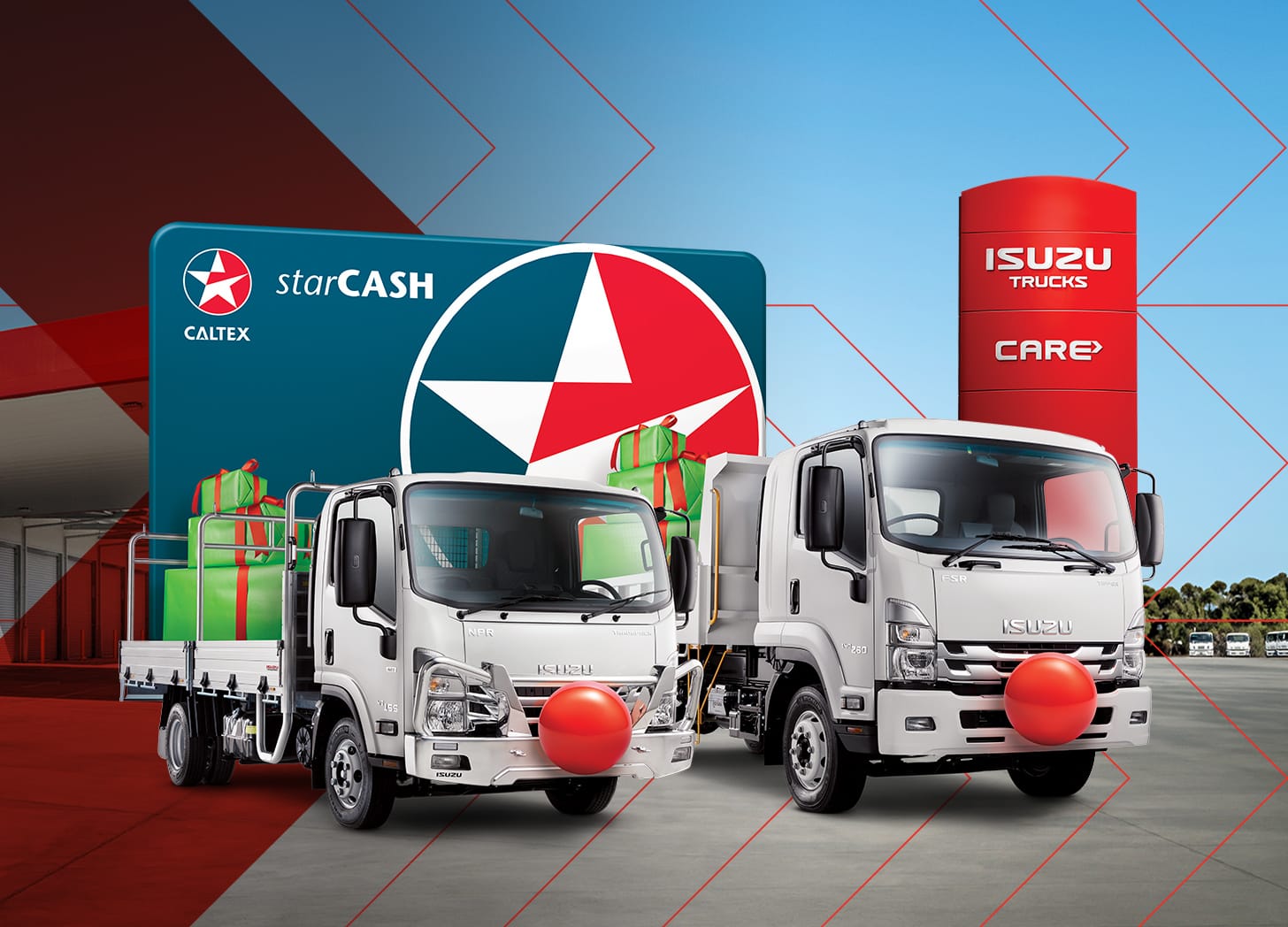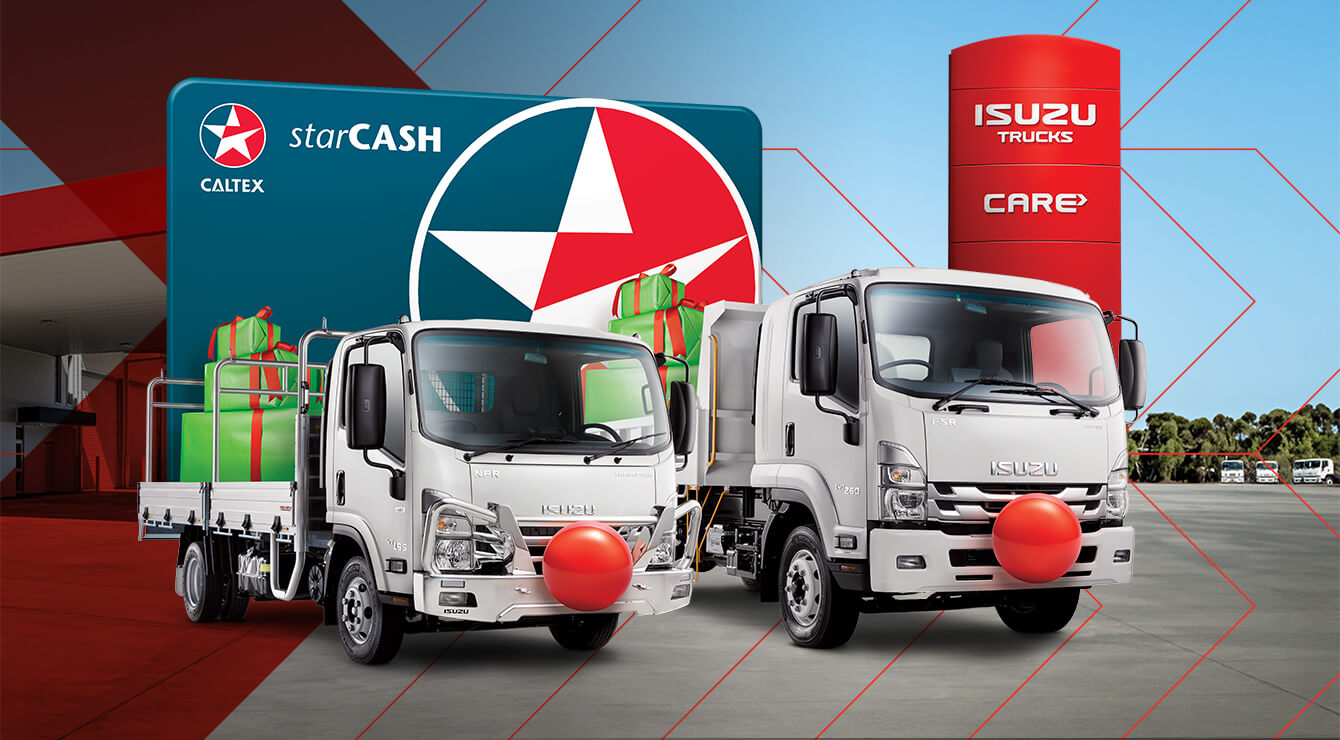 Merry Truckmas - Win $2,000 in Weekly Prizes
Throughout Nov and Dec, Isuzu is giving away weekly $2,000 prize packs, which includes a $1,000 Caltex StarCash Fuel Card, plus more prizes.
Enter now