NOT ABOUT THE NUMBERS: Q&A WITH FAY MCNABB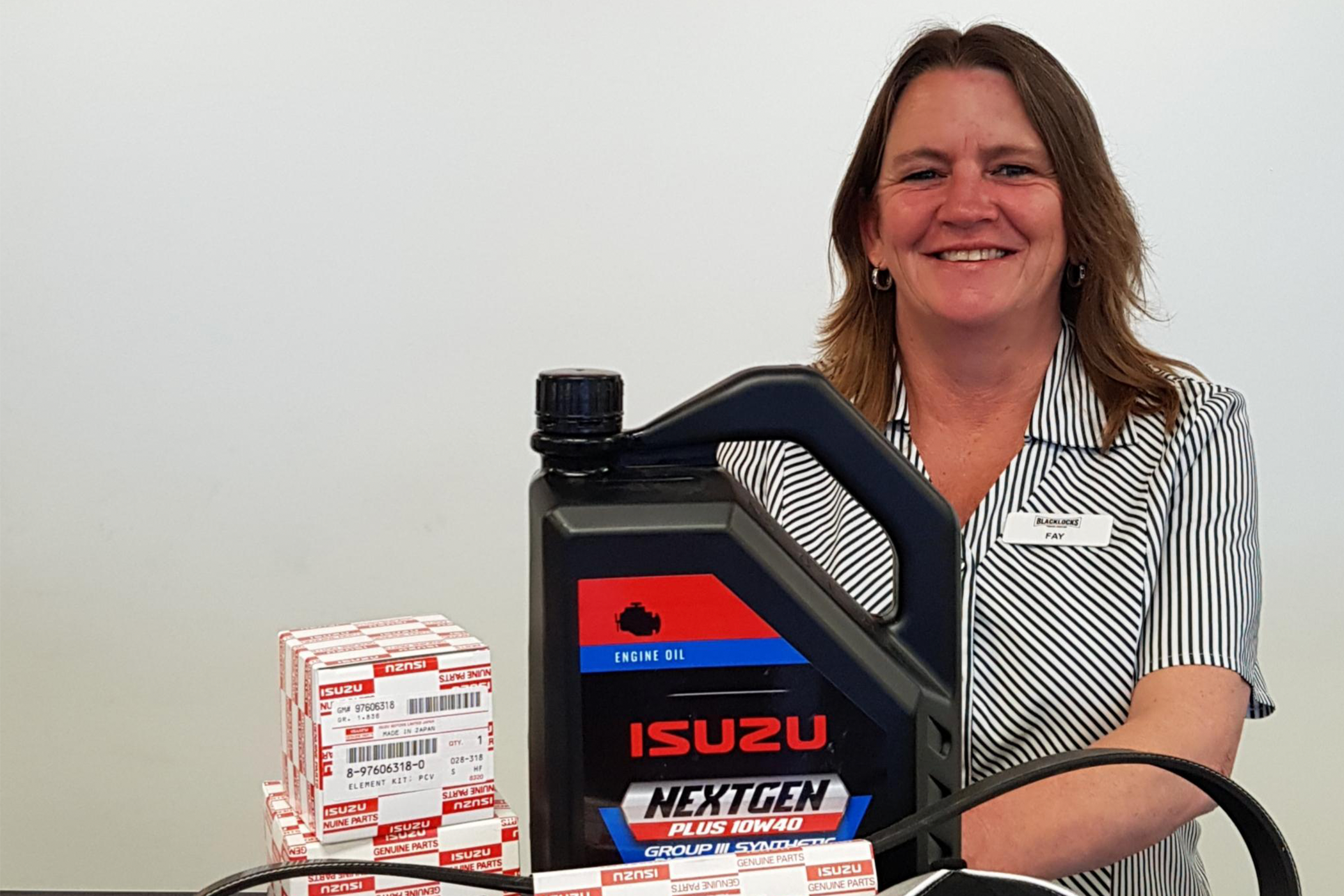 Approaching her 10
th
year in the automotive industry, Fay McNabb is the experienced hand behind the wheel of the well-oiled Parts team at
Blacklocks Isuzu
in Wodonga. Helping to keep customers from unnecessary downtime is what drives her as Parts Manager. And as a mother to four children—ages ranging from 12 to 18 years old—Fay is no stranger to balancing needs and demands.
Can you tell us a bit about your background in the automotive industry?
I started at a dealership in Townsville, Queensland, in 2010. At first, I just wanted to be a store person and drive around in the forklift all day, but it kind of all snowballed from there. You help out and learn new things every day, and then you end up somewhere else. In 2015, I moved to Victoria and I had only been here three days, but I was flicking through the paper and saw the advertisement for Parts Manager and thought, "I'll give that a shot; I was already doing the same things in Townsville."
What does a typical day as Parts Manager look like?
Sometimes you walk in to work with all intentions of following up with a certain fleet or going out on the road to visit a customer, but sometimes you walk in and the phones are already ringing off the hook. I'm quite often in the department, not just overseeing it. Keeping time frames in mind and keeping customers on the road is my focus. If a truck isn't moving, the person who owns it is not getting paid either—the truck is their income. In my job, it's important to build and maintain good customer relationships. A lot of people only see the numbers, but to me it's all about the people. If they're not happy with their equipment, they're not going to have a good day—and neither will we. I have a door in my office, but it's never closed. Whether it's the person who owns one truck or twenty, they're always welcome and I always work at helping them problem-solve.
What's the key to making your department run smoothly?
Communication, knowledge and support are everything. We have a good team. They've got my support and I've got theirs, the team's a pretty well-oiled machine. And from the day that I started here, Isuzu has always had my back. My zone manager was here within six of weeks of when I started, giving me the run down on the systems, the Parts catalogues, and other important aspects of the job.
Have you seen any significant changes over the years?
Technology has improved everything in our industry. Transport companies are staying at the top of their game, and the processes for ordering have also changed a lot, making things quicker and smoother. Isuzu Trucks and Blacklocks are always ready to employ new technology. If there's something that will make us more efficient, they'll move forward with it.
What would you be doing if you hadn't started a career at the dealerships?
If I weren't doing truck parts, I'd like to dream that I could fix and flip houses. But by the time I'll have time to do that… I think it will remain just a dream.
How do you find working in what has traditionally been a male-dominated industry?
I've found everyone completely supportive. I've never felt like there's been any issues with me being a woman in my job. At Blacklocks Isuzu, if you're capable and committed, they'll hire you. I've met a number of women recently in the industry doing really well; there's a young technician here, and not long ago I met two young service managers at a conference in New Zealand, so I think perceptions are definitely changing.
What advice would you give to women considering a career in the industry?
I would say go for it. Transport is here forever. It's not just a matter of truck driving, or parts, there's a whole lot more involved and there are so many roles in the industry. If you wanted to, you could do any of them.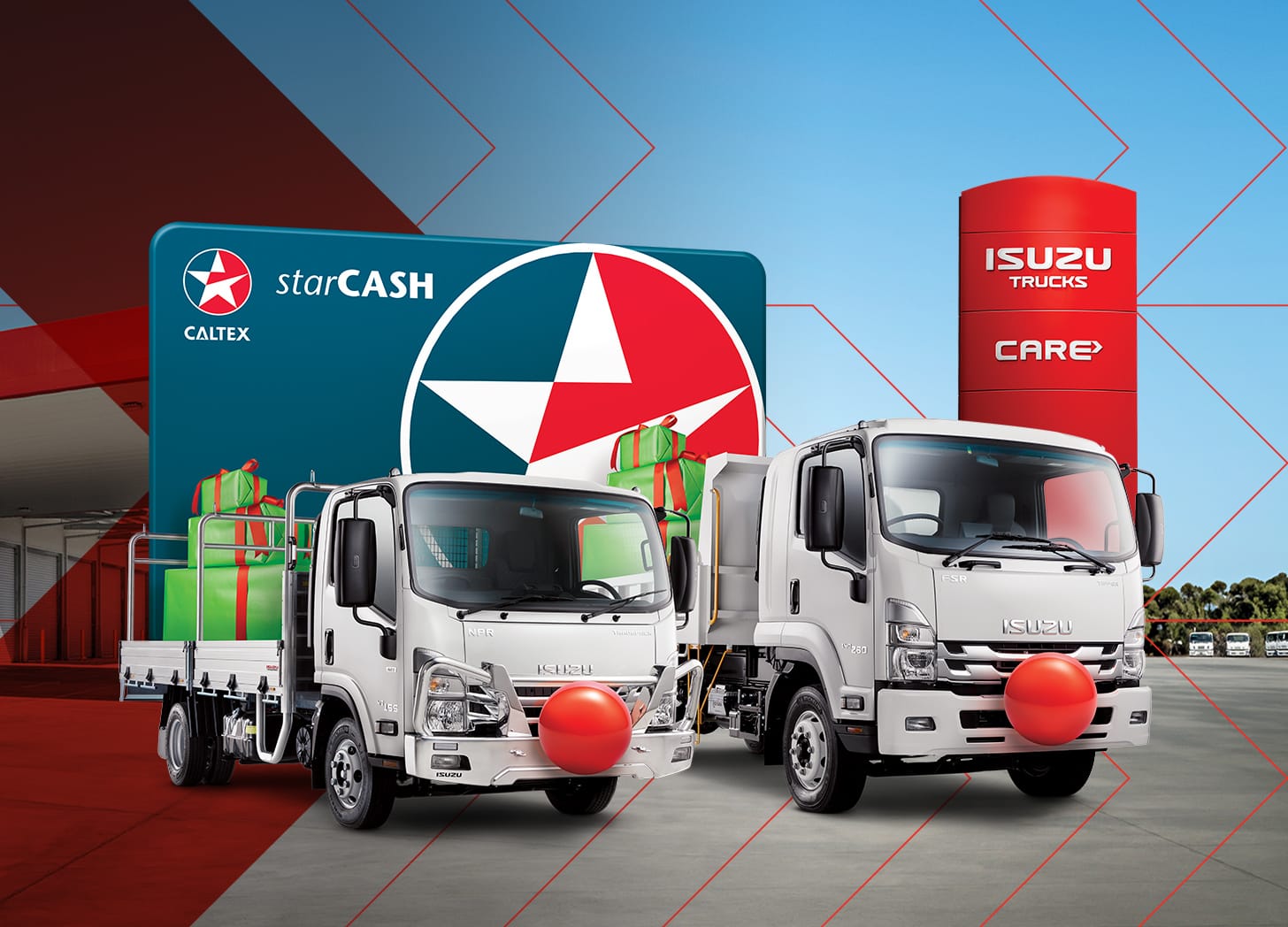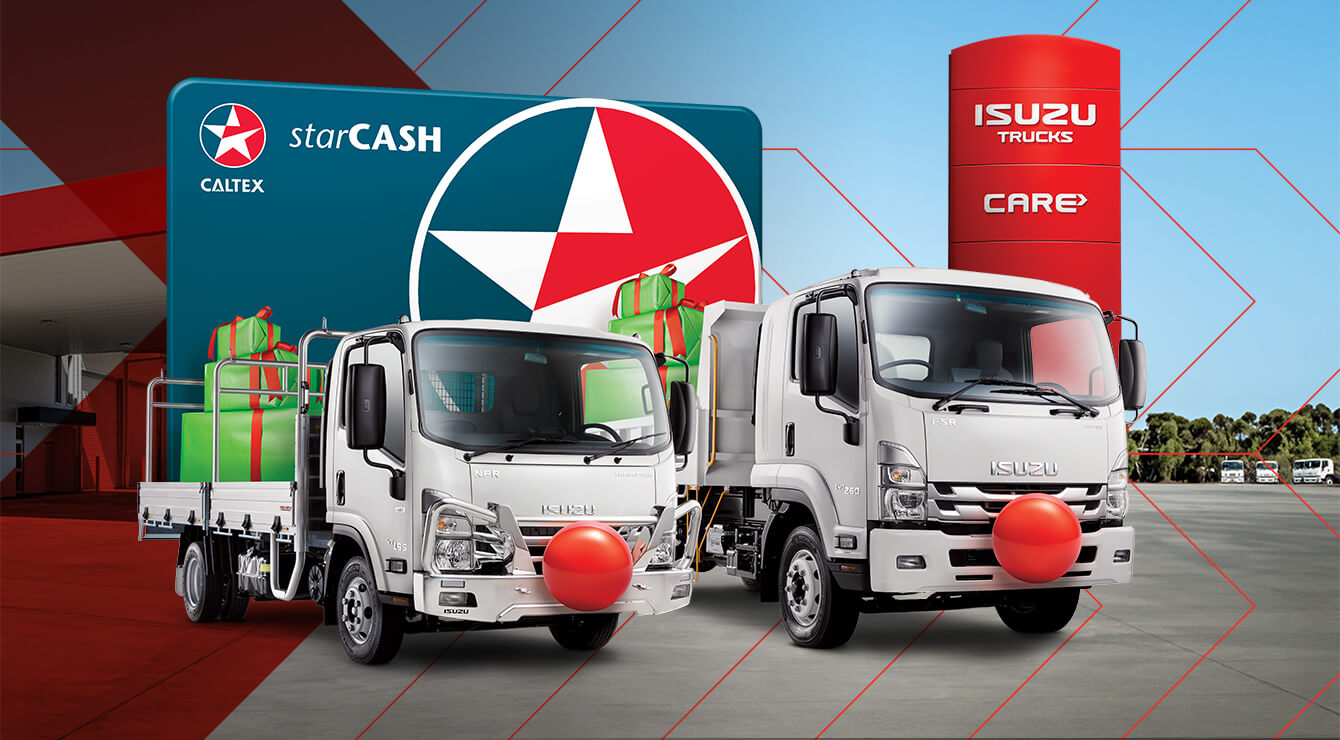 Merry Truckmas - Win $2,000 in Weekly Prizes
Throughout Nov and Dec, Isuzu is giving away weekly $2,000 prize packs, which includes a $1,000 Caltex StarCash Fuel Card, plus more prizes.
Enter now