MUD, SWEAT AND CHEERS: TASMAN AUTO ELECTRICS TACKLES TAS WITH ISUZU AWD

It's 2020, a new decade and the first double-digit year since 1919, when a great celebration was going on because World War I had ended. Looking back, as far as personal transport was concerned, the automotive industry was trying to ramp up production slowed by the war. The biggest news of the day was the introduction of the four-cylinder engine, and with that, promises of a top-end speed of around 112 km per hour.
A century on and top speed may no longer be the most important consideration, but those famous four-cylinder engines—or their generational offspring at least—are still toiling away in every nook and cranny of the world. This includes the remote corners of Southern Tasmania, where Tasman Auto Electrics and their NLS 45-150 All Wheel Drive Crew are delivering auto electrical (specialising in air conditioning) on road and otherwise, powered by Isuzu's own four-cylinder workhorse the 4JJ1-TCS engine (outputting 110 kW @ 2,800 RPM).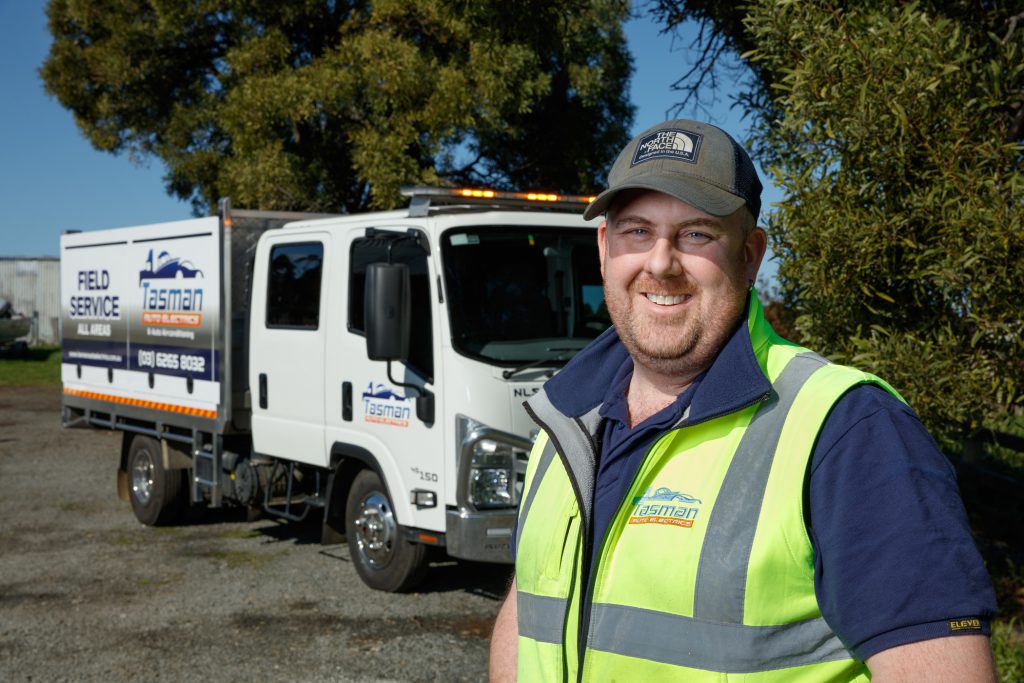 Founded in 2013 by young entrepreneur, Nick Ward, Tasman Auto Electrics has a well-equipped workshop located in Sorell, east of Hobart, which looks after the metropolitan side of business.
Although it's the commercial and rural clients, working in sectors like agriculture, earthworks and emergency services that call for Tasman's specialised knowledge of heavy machinery and auto electrics—and the capability of Nick's Isuzu All Wheel Drive Crew (AWD), complete with a unique, removable service body.
"We do a little bit of everything. Car breakdowns, farm machinery, marine electrics, 24 hours emergency call outs, testing and tagging…we're pretty well rounded in our offering," said Nick.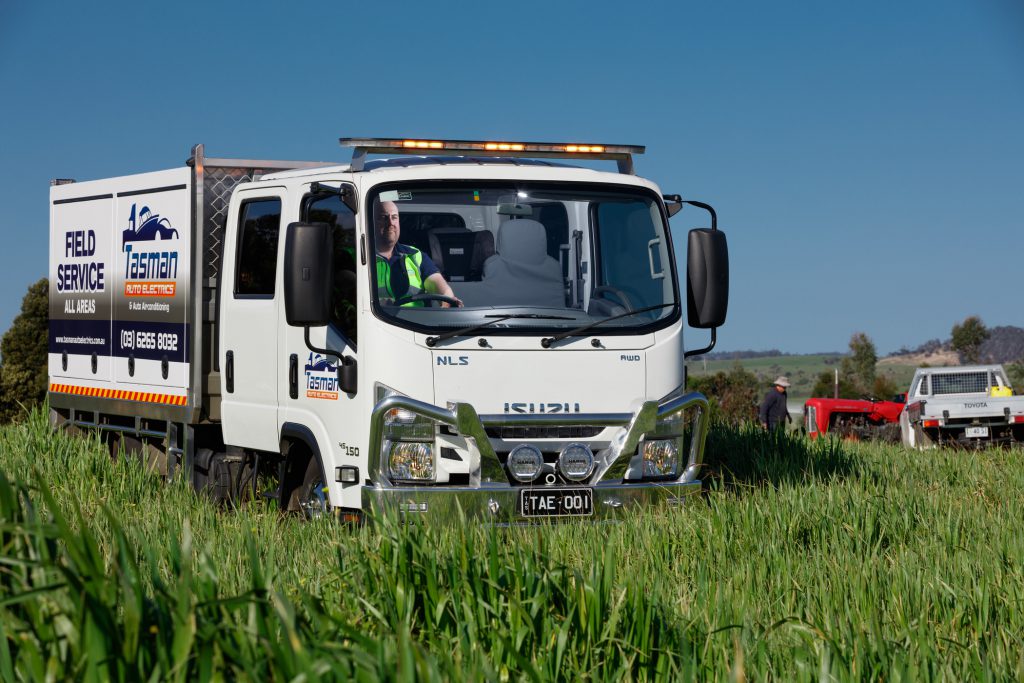 "We service the whole of Southern Tasmania—that's a good 300 km round trip. "And it's not all sealed roads down here. There're paddocks, slushy mud, wet sand… a lot of gravel road driving. We need a vehicle that can carry everything and get us through anywhere." With a large portion of jobs taking place off the beaten track, a 4x4 might seem the order of the day. And it is where Nick started looking in 2018, seeking to replace Tasman's utility with a more effective transport solution.
Searching for the golden ratio of payload, value for money, and suitability for Tasman's on-road/off-road workload, Nick put a number of vehicles through their paces; concluding that he couldn't find the right fit in the local SUV or utility market. Nick then turned to Webster Trucks in Hobart for options, and took a spin in an Isuzu NLS 45-150 AWD.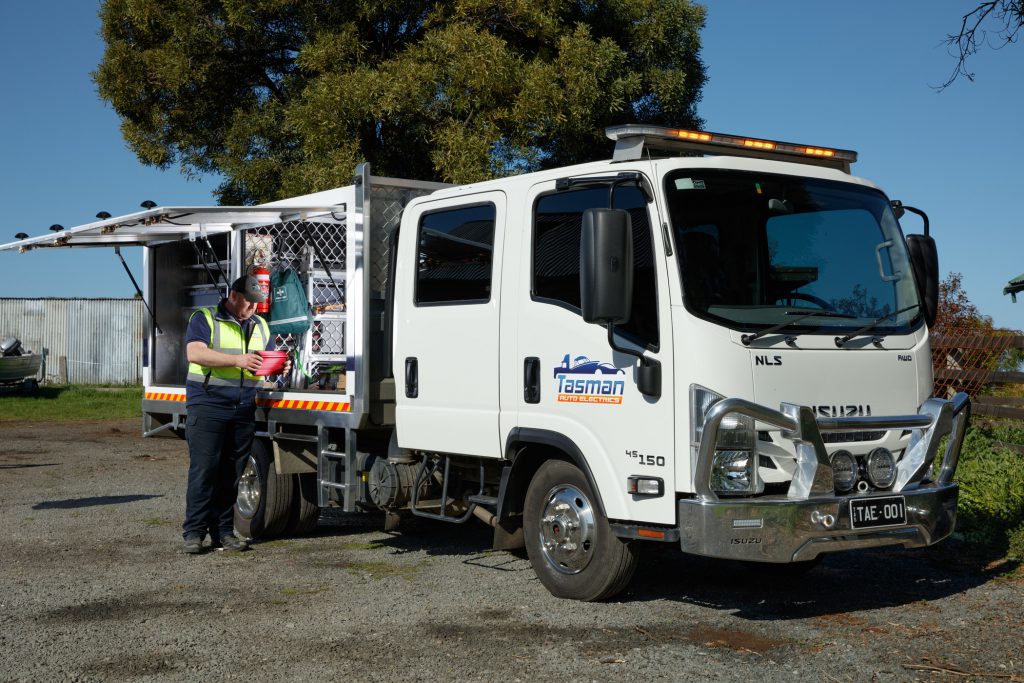 It wasn't love at first sight: he was skeptical about the practicality of a truck for both work and weekend play, and the ability of the on-demand, part-time all-wheel drive system to tackle low-traction environments compared to traditional four-wheel drive models.
Nick said he was pleasantly surprised with the handling and predictability of the NLS truck and impressed with the independent front-end torsion bar suspension, with double acting hydraulic shock absorbers. The price was very competitive too, he noted with wry grin.
Despite those initial concerns, the Isuzu AWD Crew's flexibility in the field—as a work vehicle and family transport—has proved invaluable for Tasman as a company, and personally for Nick over the past two years. "We're pretty regularly clocking up to 700 kilometres a week, that's on-road and off-road," said Nick.
"Say we have a farming client whose tractor has broken down in a paddock…you may need to drive right through that paddock to get near enough to the job and you just can't do it in a conventional van or a two-wheel drive car or ute. "At the same time, you need space for tools, spare parts, servicing materials, and in our case, a generator, so we can operate off-site without having to worry about plugging into mains power."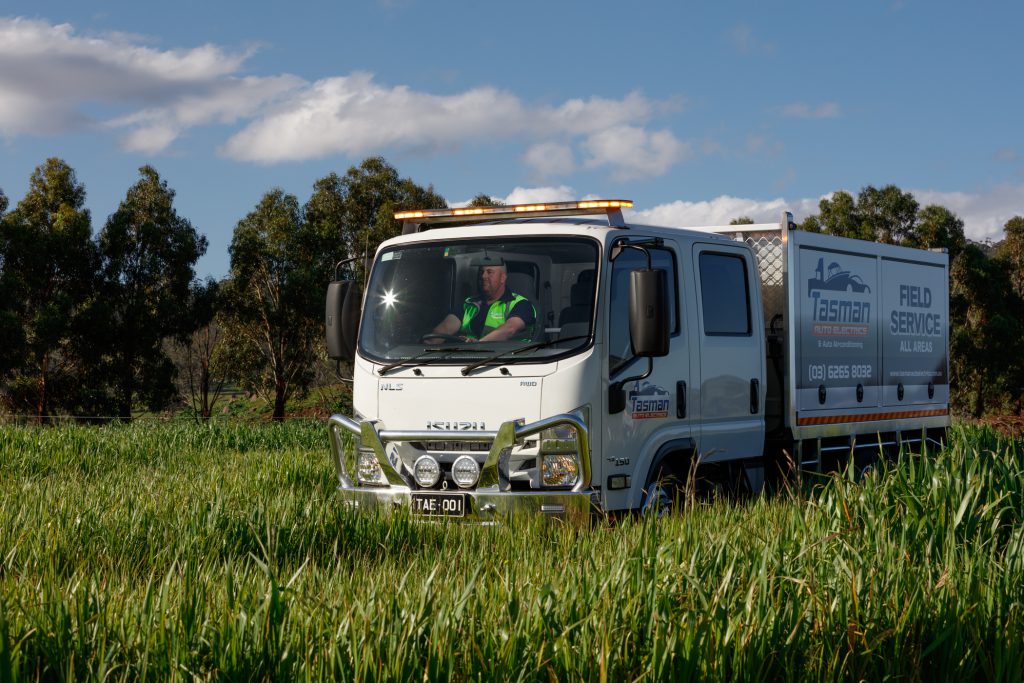 "The all-wheel drive just has the edge when it comes to workability. Compared to a 4x4, it's a more suitable working height out the back, you can fit everything, handle tough terrain and it's like driving a car on the sealed road."
"The AWD function is easy. You lock the hubs on the front wheels and then just push a button on the dash to get it in gear."
When you're on sketchy terrain and three hours from base, a truck that can carry everything (including a fridge for lunch time necessaries), is worth its weight in gold. And a truck that can convert from work to play in a matter of minutes is even better.
Webster Trucks helped Nick fit the Isuzu NLS AWD with a lightweight, removable service body, which means he can drive the truck out from underneath the body, and hook up the caravan.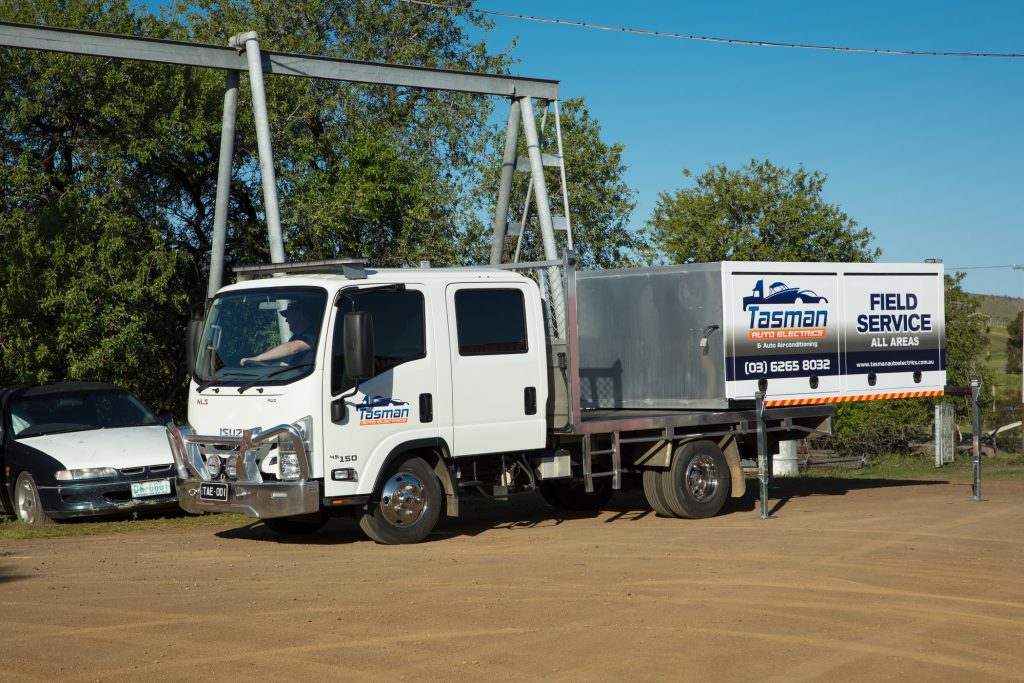 "The service body has points on each corner which each take a leg stand. I can just wind them up and they lift the bottom of that box off the tray of the truck.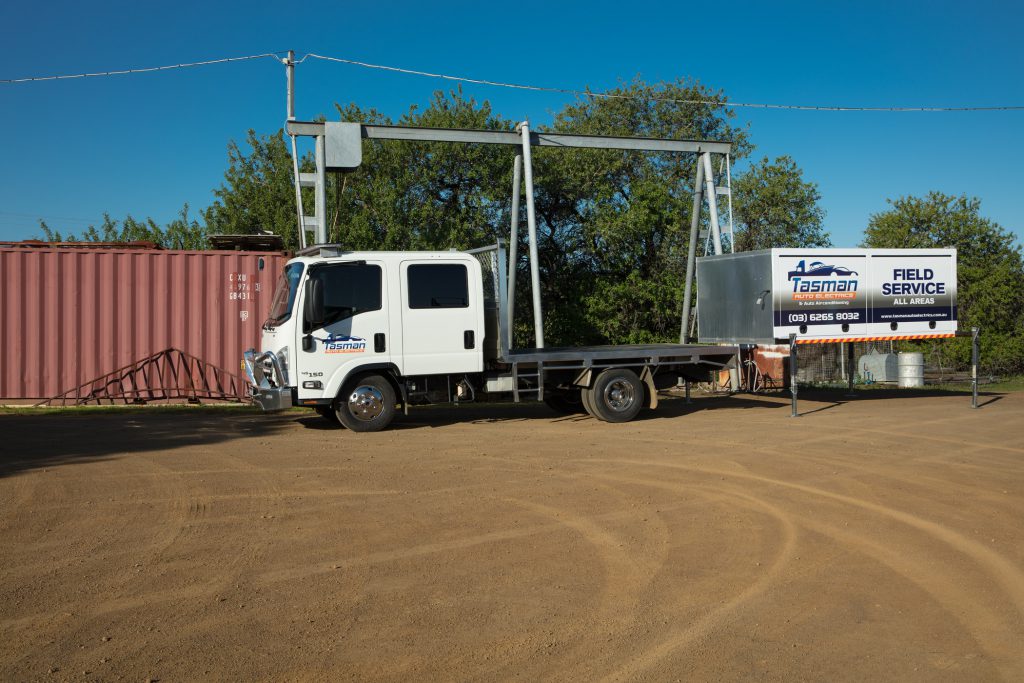 "It takes a total fifteen minutes to take it off, load the quad bikes and other toys, and latch on the caravan for a weekend camping trip. "And loaded like that, I barely notice that we're towing anything. It tows it all safely with ease," Nick added.
With family often in the cab and multiple staff driving the truck during the week, Nick was searching for something practical in the NLS AWD Crew's safety system. It didn't disappoint, featuring Hill Start Aid, Isuzu's Anti-lock Braking System (ABS) and an ECE-R29 compliant cab. Nick also loaded up with optional extras including a genuine Isuzu bullbar, SatNav, reversing camera and child-safe anchor point, also opting to take out Isuzu's five-year Extended Care program.
Additionally, Isuzu's 5-speed manual transmission in the NLS AWD provides added control and adaptability, regardless of the terrain it's operating in, not to mention better fuel economy and lower maintenance and whole of life costs.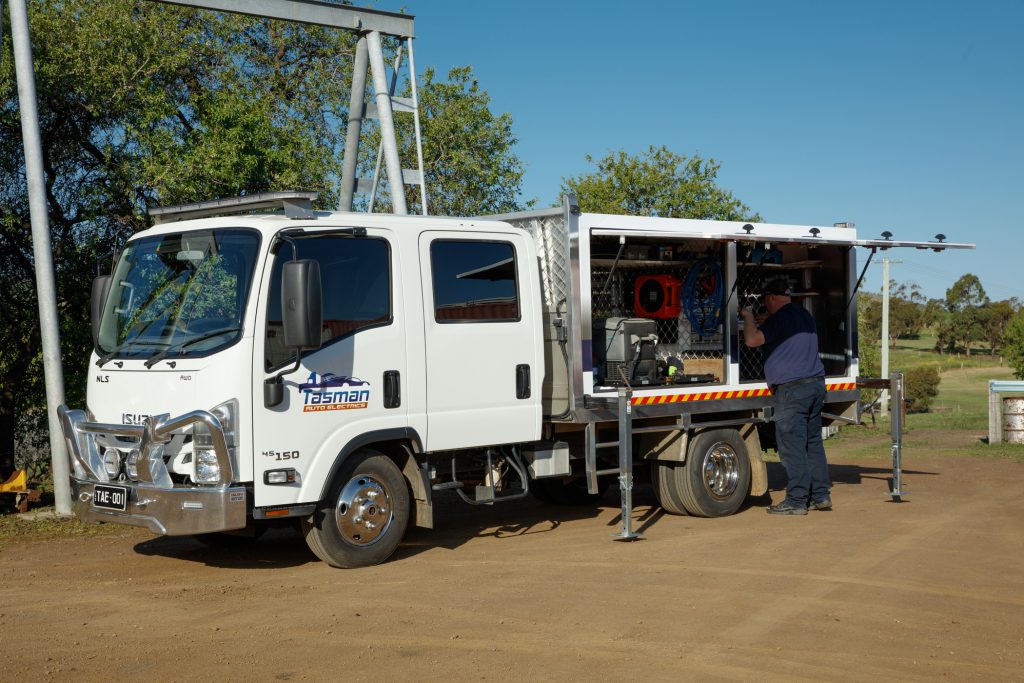 "This is a great truck, and when it comes to work and play, I don't think you can beat Isuzu as an overall package," said Nick. "But my business is growing too, so I've got my eye on other options, including the new NLS AWD Traypack."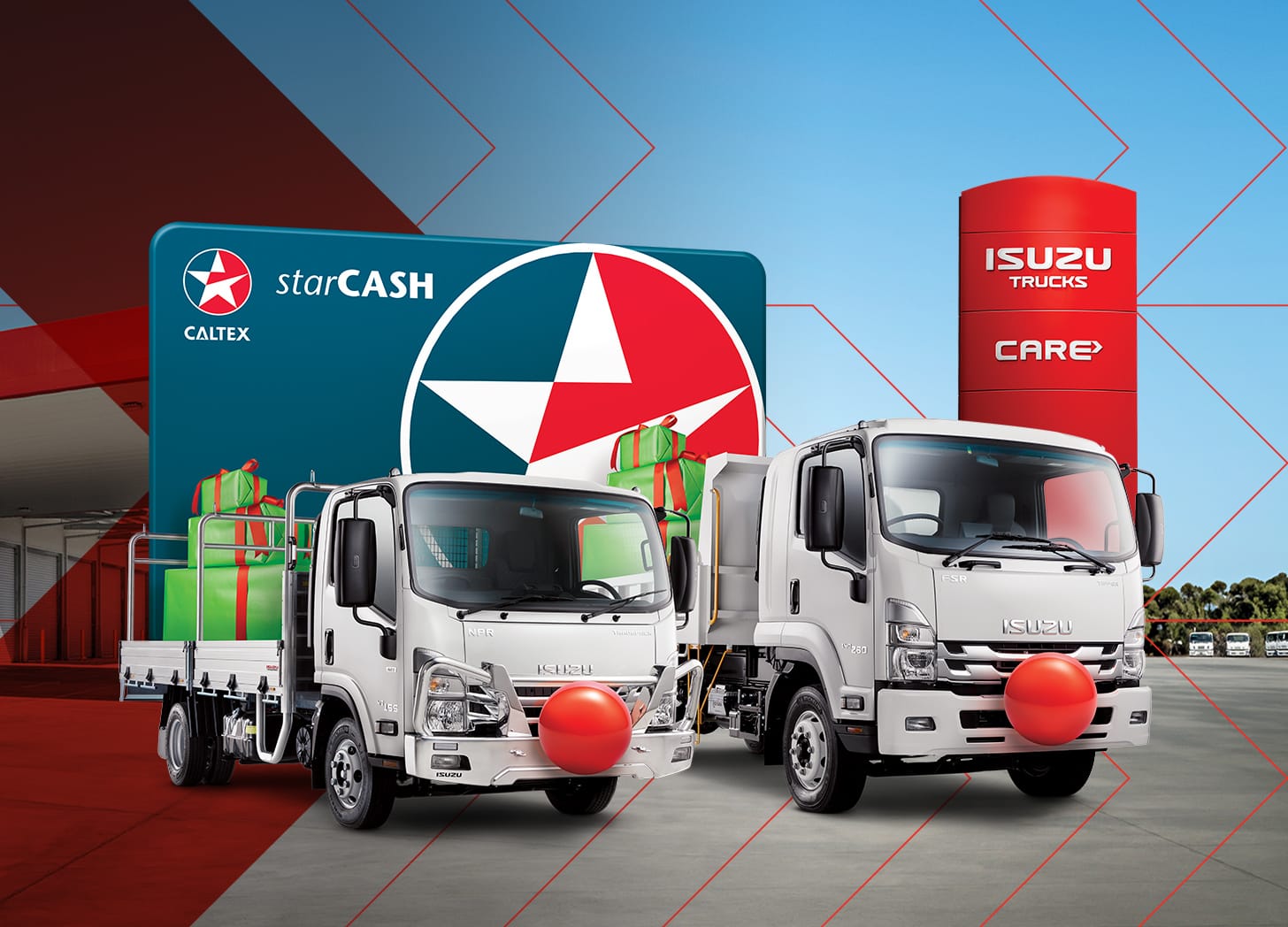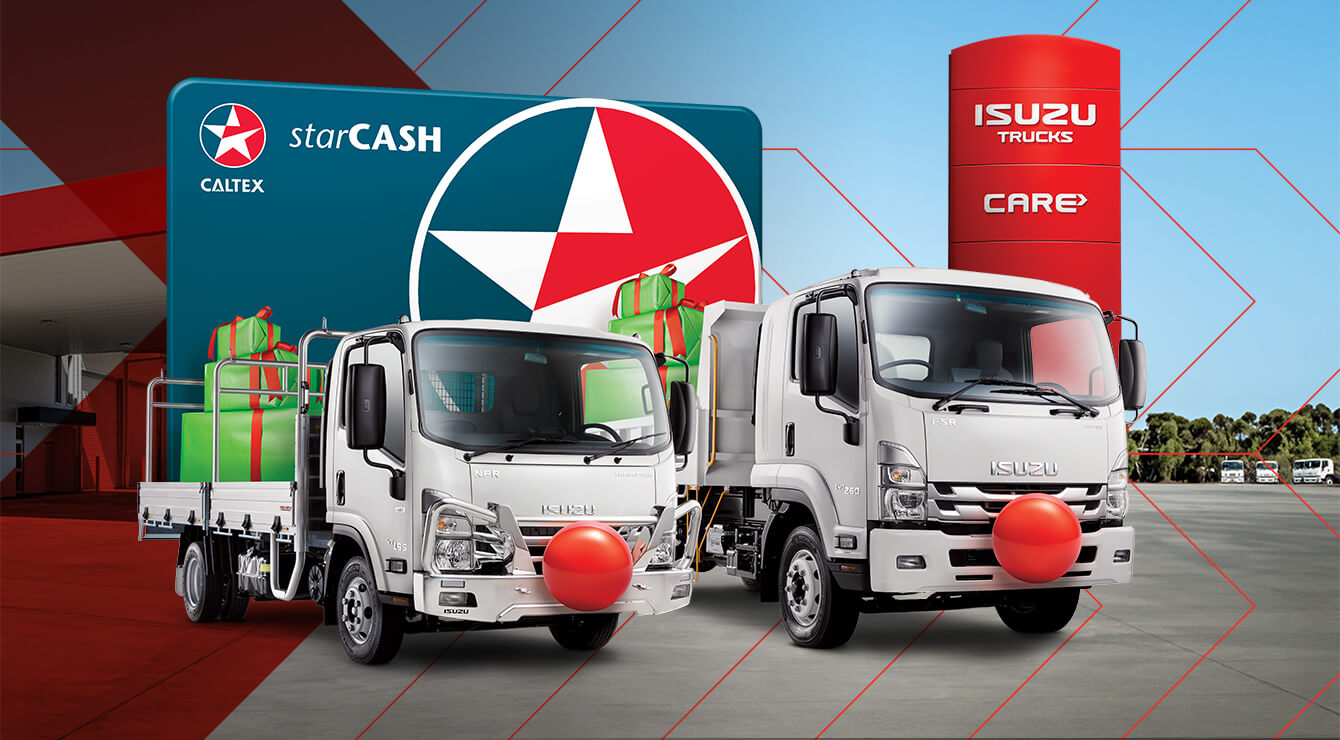 Merry Truckmas - Win $2,000 in Weekly Prizes
Throughout Nov and Dec, Isuzu is giving away weekly $2,000 prize packs, which includes a $1,000 Caltex StarCash Fuel Card, plus more prizes.
Enter now