ISUZU TRUCKS BOLSTERS ENGINEERING TEAM WITH KEY INDUSTRY EXPERT

Isuzu Australia Limited (IAL) is pleased to announce the recent appointment of road transport equipment industry expert Jeff Gibson, to the position of Engineering Support Manager. IAL Chief Engineer, Product Strategy, Mr Simon Humphries, commented on the appointment and noted that Mr Gibson would bring additional experience and well-honed industry knowledge to the key role.
"A major contributor to the enduring success of Isuzu Trucks in Australia has been our ability to accurately specify a range of vehicles that meet the market demand across a vast array of applications. "Knowing your market and its needs is key to sales success, and understanding your customers and being able to distill their evolving requirements into an ongoing product development program ensures that this is enduring," he said.
"Jeff brings significant experience to the role and the detailed knowledge he has developed over the past three decades. From starting out as an apprentice mechanic to working as Engineering Support Manager and then Sales Engineer with other major OEMs is highly appreciated by our engineering team.
"Not only does he bring a quality industry pedigree to IAL, Jeff is also a passionate car enthusiast having worked both as a supercar race mechanic, and with time behind the wheel racing in Go-Karts and Formula Vee. "When Jeff says he was born and bred in automotive and the transport industry—it's not an understatement," Mr Humphries said.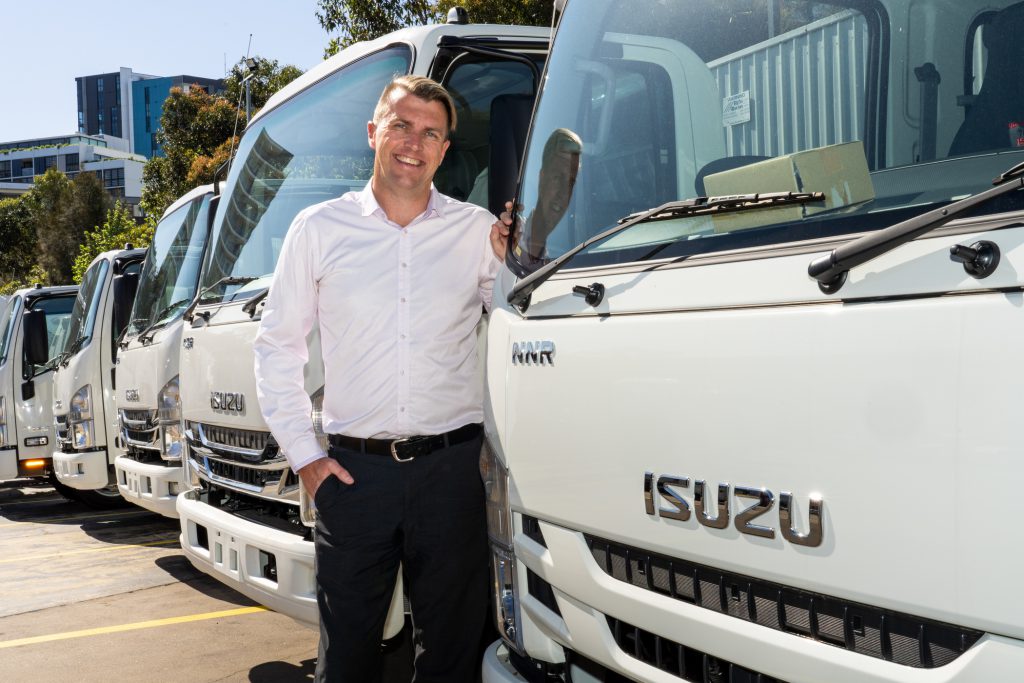 Mr Gibson expressed his enthusiasm in joining IAL and noted the company's industry–best track record. "I see the difference between Isuzu and the rest of the truck market in how they treat their customers during and after purchase, their hunger to find the best solution for each customer and their recognition of the importance of keeping that solution on the road," Mr Gibson said.
"The interplay between customer, dealer and OEM and how well this dialogue is conducted is the governing factor in product performance, acceptance and sales success," said Mr Gibson.
"Isuzu is number one in the market for good reason, and I'm excited about the opportunity to contribute and help to build on this record. "I was raised around Japanese trucks and continued that involvement throughout my teen and adult life," he added.
"I call myself a practical engineer. The combination of my early experience on the workshop floor, followed by sales engineering knowledge developed in later years gives me the benefit of being able to see from both sides of the industry fence. "With this experience behind me, I can help the Isuzu sales team find the best solutions for our customers."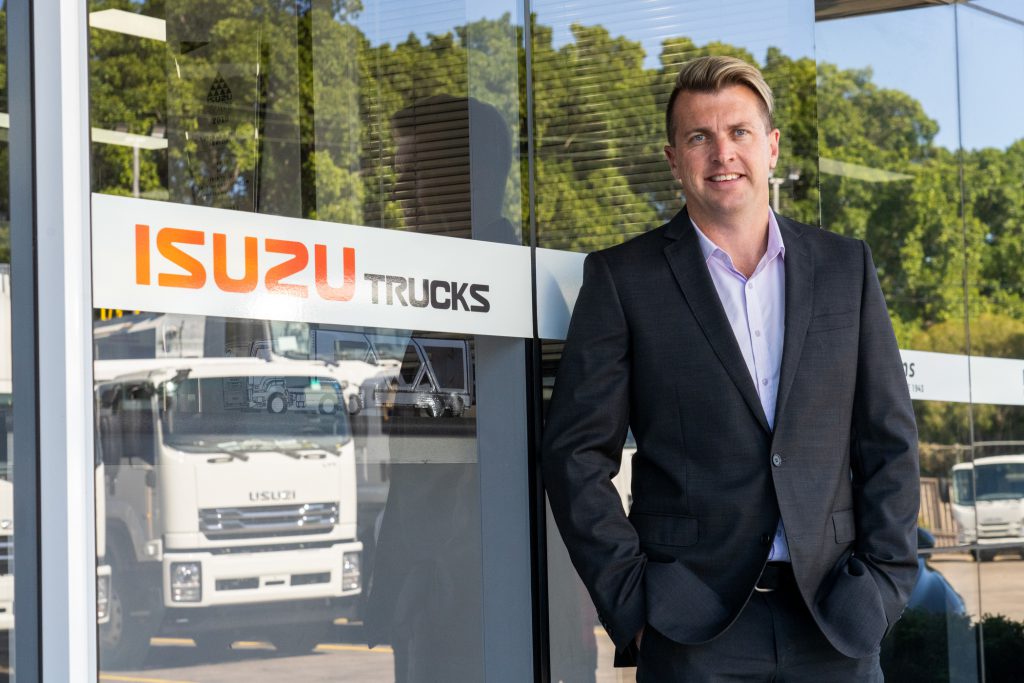 According to Mr Humphries, IAL is already tapping into this skill set in the continued development of the company's successful Ready-to-Work range.
"Our Ready-to-Work model range is a case in point of products directly answering a market need," Mr Humphries said.
"Amongst his various responsibilities, we're looking forward to Jeff assisting in the evolution of this range, identifying new opportunities, and translating customer demand into further models and features."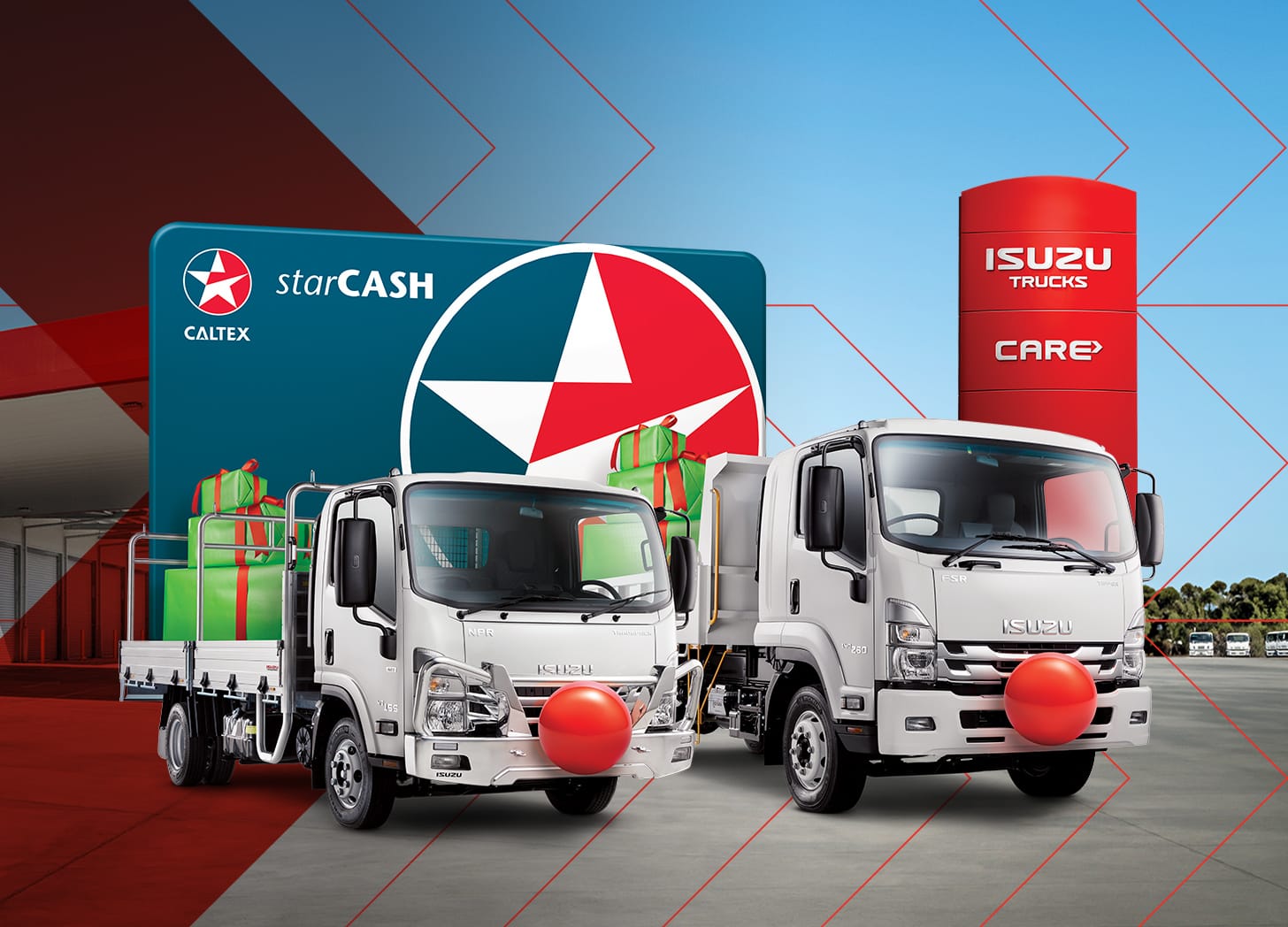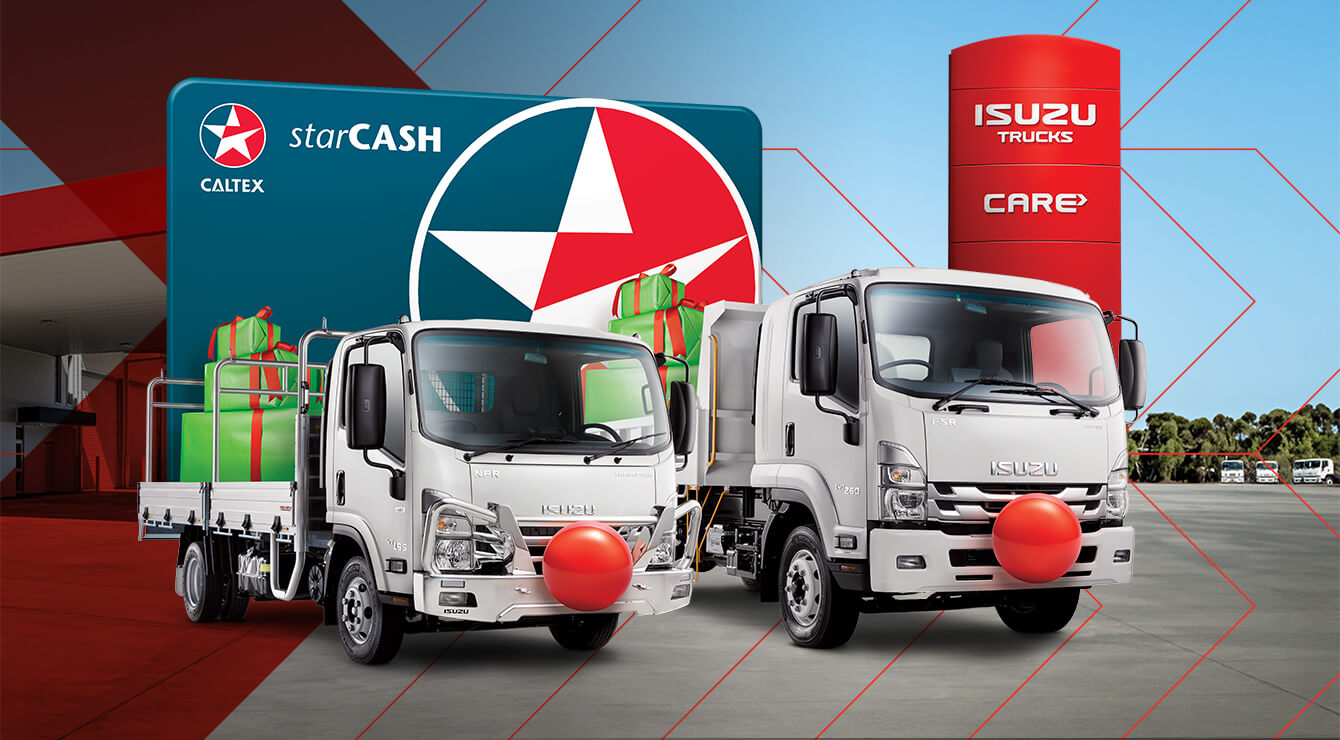 Merry Truckmas - Win $2,000 in Weekly Prizes
Throughout Nov and Dec, Isuzu is giving away weekly $2,000 prize packs, which includes a $1,000 Caltex StarCash Fuel Card, plus more prizes.
Enter now