Isuzu Leadership Team Bolstered With New Strategy Role

This year has seen road transport play a critical role in supporting the nation during a time of economic and social upheaval. Staying ahead of the game—despite COVID-19 and its arsenal of challenges—has required businesses to show strong leadership and adaptability, whilst operating under significant pressure. Proving to have a finger on the pulse of the Australian truck market and evolving customer demand, Isuzu Australia Limited (IAL) has made moves to reinforce their Executive Leadership team, with former Head of Innovation, Grant Cooper, taking on weight as IAL's new Chief of Strategy. Mr Cooper's appointment to the newly created role comes fresh off the back of recent personnel deployments in the brand's national sales management and senior engineering teams.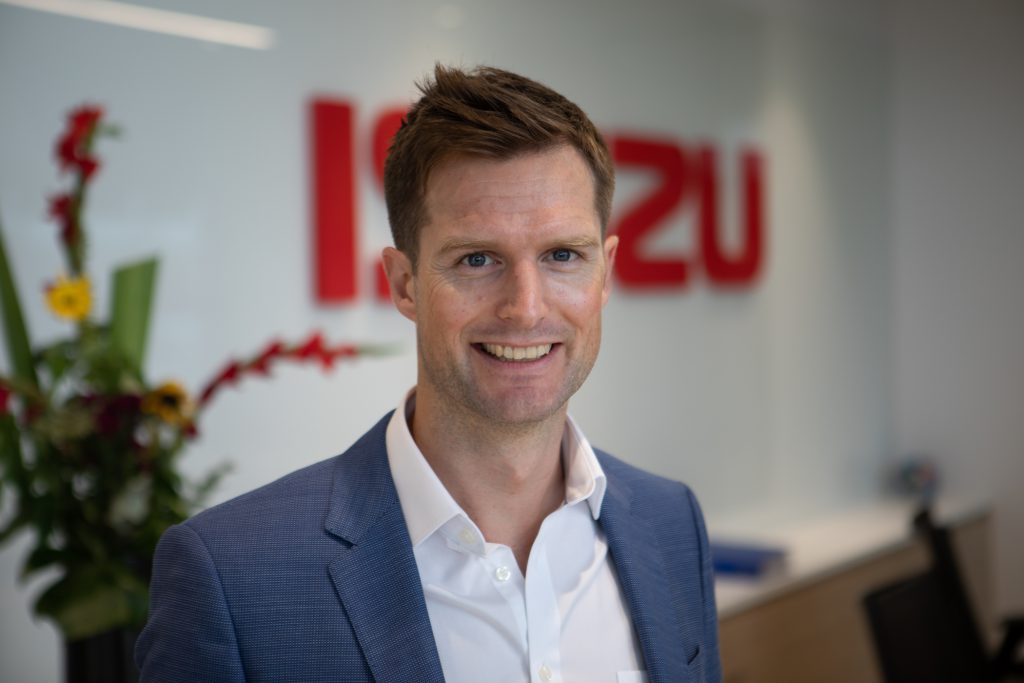 Well-honed strategy
In making the announcement, IAL Director and Chief Operating Officer, Andrew Harbison, described Mr Cooper's appointment as a measured step in IAL's immediate and long-term growth strategy.
"As market leader, Isuzu Trucks continues to set a strong direction, especially in light of the pandemic and our ongoing recovery as a sector and a nation. "An important part of this action—while evolving to meet the needs of Australian businesses—is making sure we have the right corporate structure and resources strategically placed."
"The Chief of Strategy position provides additional alignment across IAL's key business areas. It also enables us to share executive responsibilities across a third Australian-based person," Mr Harbison continued.
"This will strengthen our well-honed ability to focus on innovation and data insights, allowing us to operate nimbly."
Isuzu customers guide brand
Mr Cooper noted Isuzu's customer-centric attitude toward product research and development has helped the brand retain a positive trend during an unprecedented calendar year. "For decades now, Isuzu has understood the power of putting their customers first.
It's about listening to and learning from our customers, before supplying the right solution to meet their specific business needs," said Mr Cooper.
"My time leading Innovation at Isuzu really brought home how our customers guide the Isuzu product, from conception through to hand-over on the dealership floor. "A critical part of my new role as Chief of Strategy will be deepening our use of data and advanced analytics to continually improve outcomes for our customers."
Determination unchecked
Mr Cooper's rise to the top levels of IAL's executive team proves determination and loyalty goes a long way with Australia's leading truck brand. A key part of the IAL team for the past four years, and Head of Innovation during what has been a trial by fire of sorts in 2020, Mr Cooper brings with him a foundation in strategy consulting and a track record for navigating complex problems. Mr Harbison commented further on the announcement,
"Grant's experience delivering growth with customer-led innovation stands him in great stead taking on this new role. "He has nurtured strong international relationships with Isuzu Motors Limited (Japan), which has also been invaluable to our business planning.
"We look forward to the energy Grant will bring to the IAL leadership team. His appointment, as well as our recent sales re-structure and other staff investiture gives us solid grounding indeed as we prepare for an exciting new year."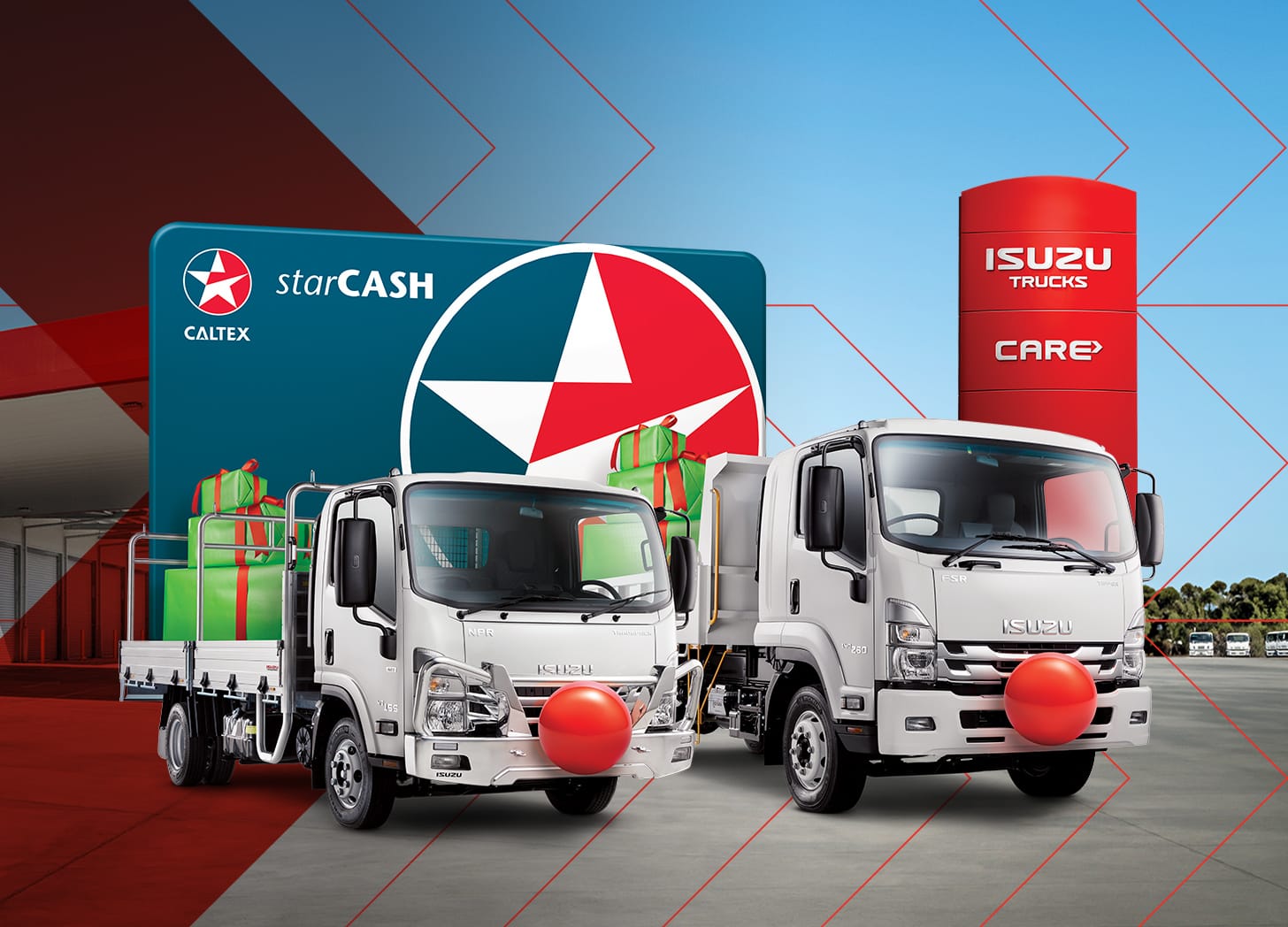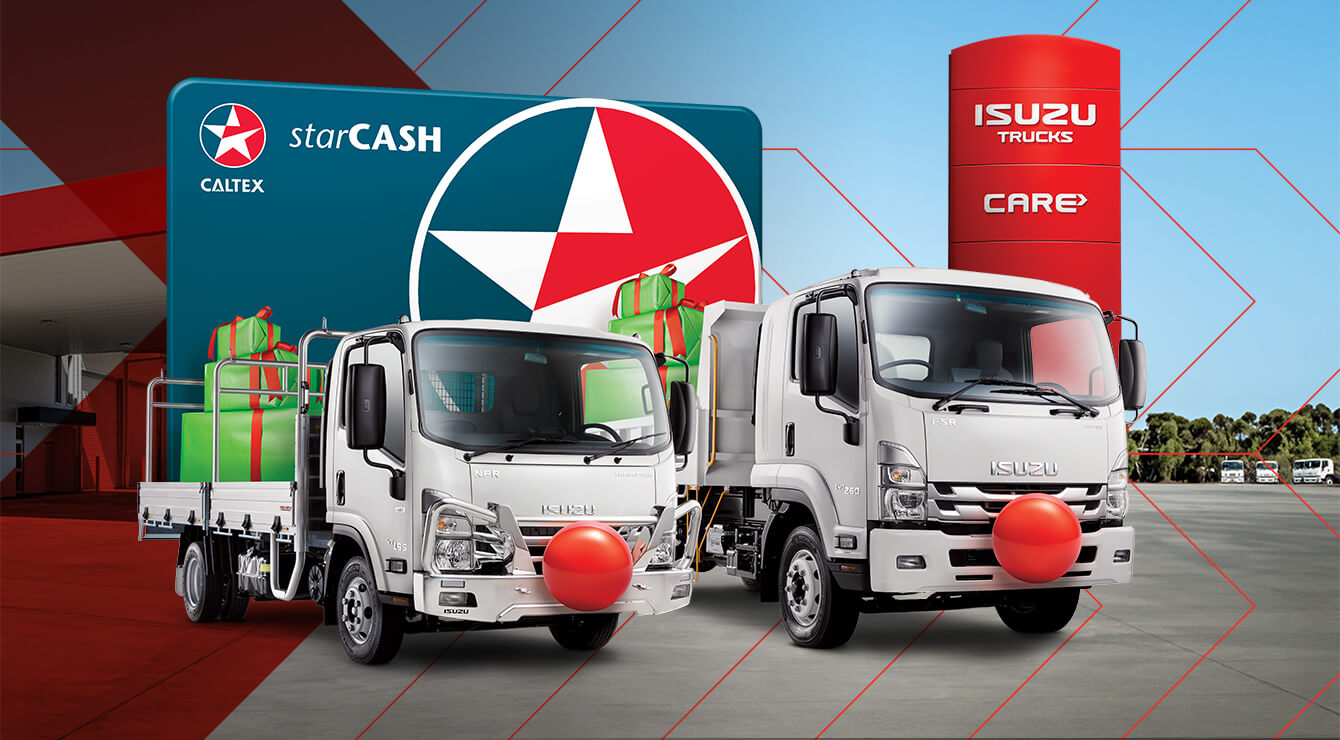 Merry Truckmas - Win $2,000 in Weekly Prizes
Throughout Nov and Dec, Isuzu is giving away weekly $2,000 prize packs, which includes a $1,000 Caltex StarCash Fuel Card, plus more prizes.
Enter now