Isuzu And Rangedale Keep Melbourne's Underground Flowing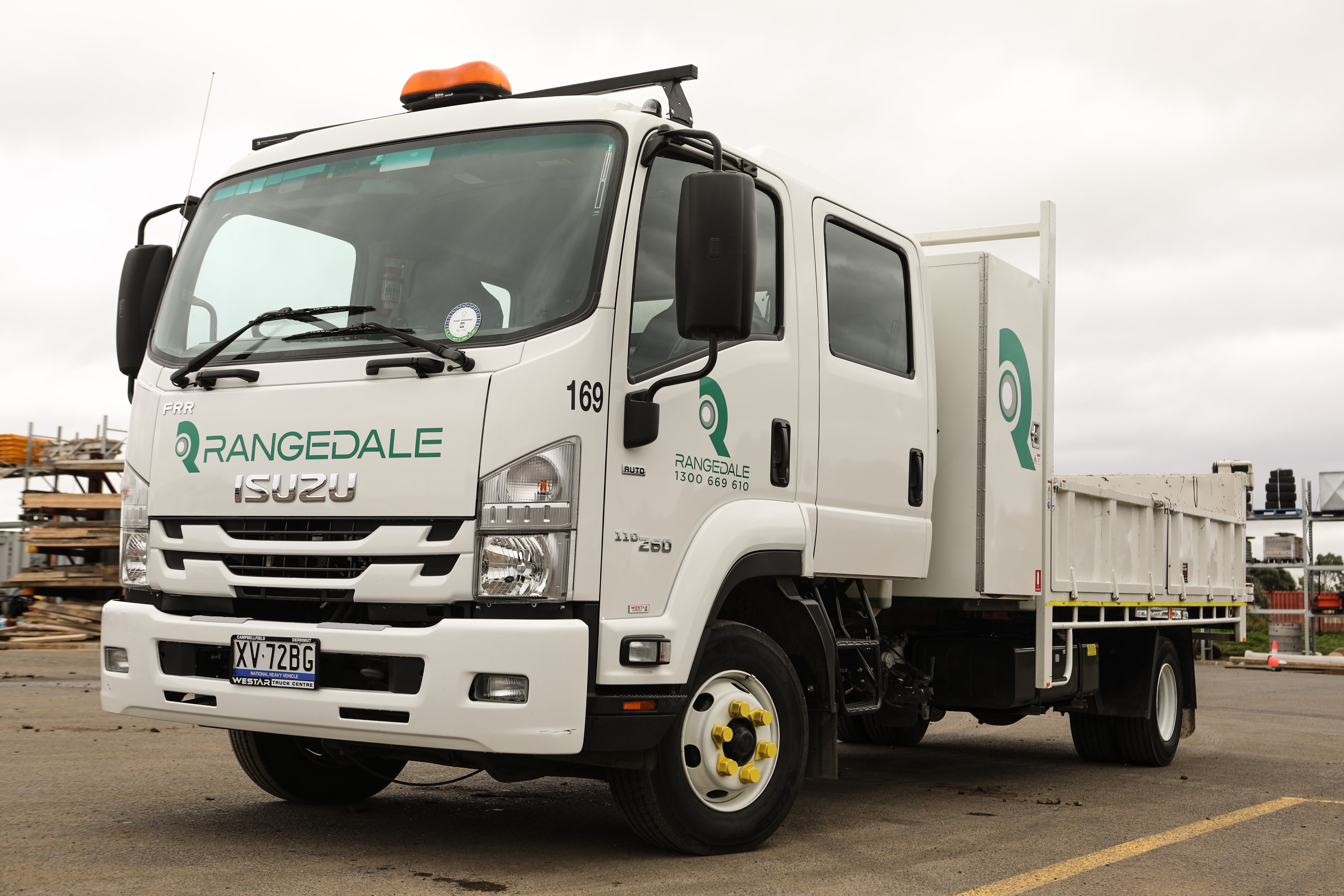 Much like a precision military operation, Rangedale employees kick things off at the crack of dawn and under the cover of darkness. Arriving at Rangedale HQ for a briefing, the team then load their trucks with the equipment they need to provide Victoria with its underground drainage and pipe solutions, from the Desalination Plant in Wonthaggi to the east down to Ballarat in the west and everything in between.
The Rangedale team are extremely well drilled, the product of a 17-year tenure in this niche industry offering. Founded by Neil Kermeen and Gary McLean and ably supported by their first Isuzu NPS 300 truck, Rangedale Drainage & Civil Services was born from humble beginnings back in 2002.
Since then Neil and Gary have grown Rangedale from an operation run out of a garage into a multi-faceted, bustling business. So much so, Rangedale was recently awarded contracts on major infrastructure projects such as the Metro Tunnel and the West Gate Tunnel in Melbourne.
In addition to major infrastructure upgrade projects, Rangedale also provides drainage and civil services to Melbourne and its suburbs, partnering with major organisations such as Melbourne Water, South East Water, City West Water and a range of suburban councils from all corners of Melbourne.
With that calibre of clientele, you need the inventory to match, that's why Rangedale boasts over 200 pieces of mechanical capital equipment, including trucks, Utes and bespoke machinery, of which their Isuzu FRR's and N-Series trucks take centre stage.
Rangedale's latest undertakings involve heavy use of their Isuzu tipper vehicles in particular. Working within the Cross Yarra Partnership (comprising John Holland, Lendlease Engineering, and Bouygues Construction) on the Metro Tunnel project and with Transurban on the West Gate Tunnel project, Rangedale conducts the necessary end-to-end excavation and removal of all civilian services such as water and gas.
These assets are then relocated as required. Rangedale also undertake asphalt and pipe surveillance on these massive projects, ensuring that everything flows smoothly during the construction phase. And it is during these tasks that their Isuzu FRR 110-260 Tipper Crew comes into its own.
"We specifically ordered it for our asphalt division, with customisations to make it even better suited to that application," Rangedale's Operations Manager, Adam Kermeen said. "We built the Tipper body with shoots in the back of it so we could access the rocks easier as we needed it."
The 2018 FRR is a fit for purpose addition to the Rangedale toolshed, assisting with many aspects of the business including the transportation of excavators and other equipment. After some thought, Adam utilised Isuzu's Sales Information System (ISIS), which assisted in the creation of Rangedale's FRR factory tipper body by creating an accurate 2D representation of the Isuzu model, perfectly specified for the application.
Working alongside Westar Trucks in Melbourne, Adam and the team came to this conclusion after considering the type of application and environment the truck would be operating in, as well as the need to ferry team members on and off site.
Equipped with Isuzu's six-cylinder 6HK1 engine, the FRR generates power of 191 kW @ 2,400 rpm and torque of 761 Nm, meaning there's more than enough grunt to get the job done. Even with a full load, the FRR's Allison LCT2500 Automatic transmission ensures a predictable and reliable run on all manner of uneven terrain.
For the trucks to be efficient in what Rangedale specialises in, power is key—and necessary not only in their tunnel projects, but also in their jet trucks – not the type that fly to the moon, but the jet trucks that have high-pressure water hoses mounted on the back, with enough power to cut through rock and clean Melbourne's drains. Cutting through mighty tree roots and stubborn concrete slabs that trouble Melbourne's waterways, Rangedale puts their older model Isuzu FRR's to the jet truck task.
Rangedale's Fleet Manager, Michael Riley, explained that the biggest problem Isuzu's solve for his fleet is traffic. Most of Rangedale's clientele and work is situated within the bustling urban hub of Melbourne, so negotiating congestion can be a nightmare, especially in a sluggish truck, but Michael says Rangedale have left that problem behind them.
"They're like driving a car. They're comfortable and the drivers appreciate driving them. It makes driving through a city like Melbourne a lot easier," Michael said. And getting through Melbourne quickly is important when you're working to meet tight deadlines, whether it be for their major infrastructure jobs or the everyday suburban call out.
So, what makes Isuzu Trucks the continued choice for Rangedale?
Michael explained that it comes down to reliability. "We choose them for reliability—Isuzu trucks are just solid. "We have no worries whatsoever with regard to downtime, it has never been an issue. We use genuine parts and that keeps our operation moving, even when our trucks are required to run a significant number of hours each day. "There's no complaints from our drivers, and that's important to us," Michael said.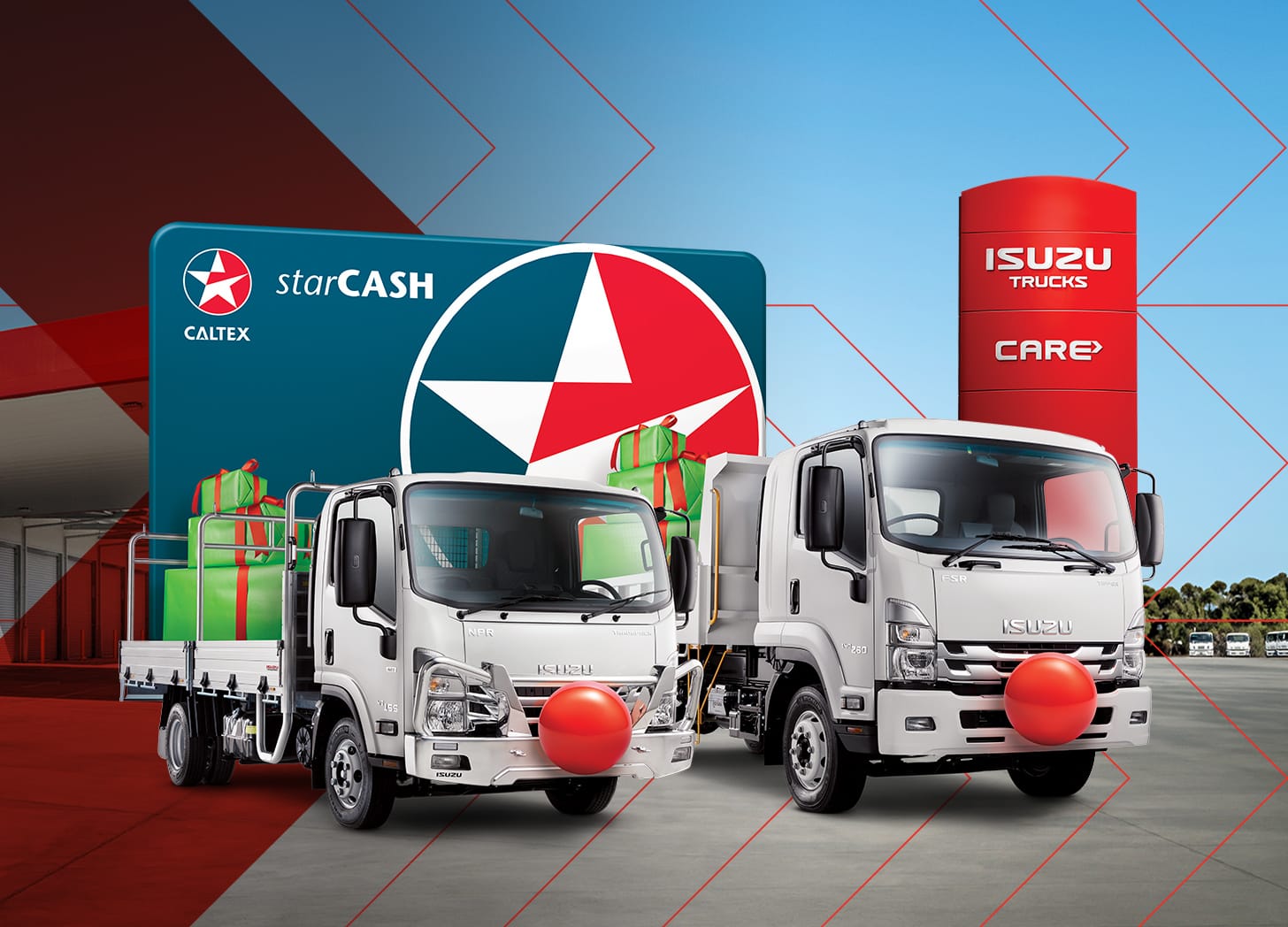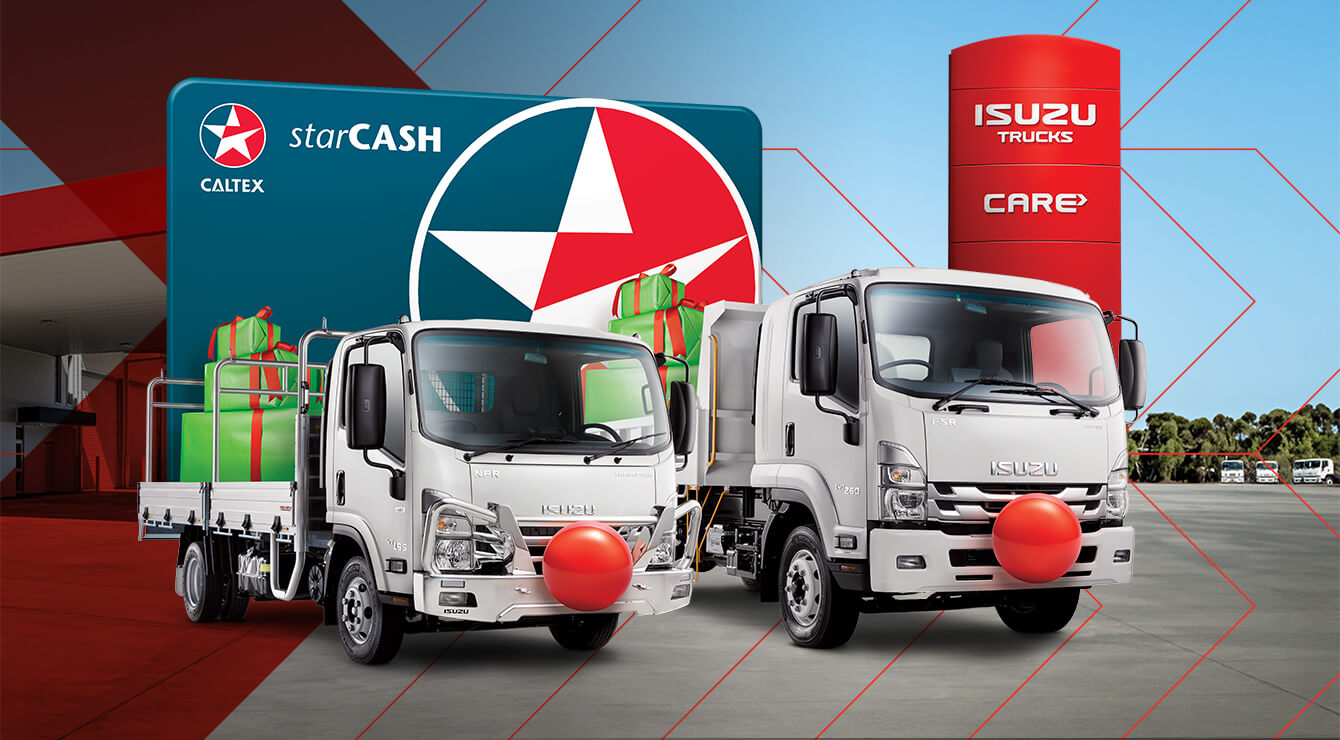 Merry Truckmas - Win $2,000 in Weekly Prizes
Throughout Nov and Dec, Isuzu is giving away weekly $2,000 prize packs, which includes a $1,000 Caltex StarCash Fuel Card, plus more prizes.
Enter now