Future of Trucking - Changing Customer Preferences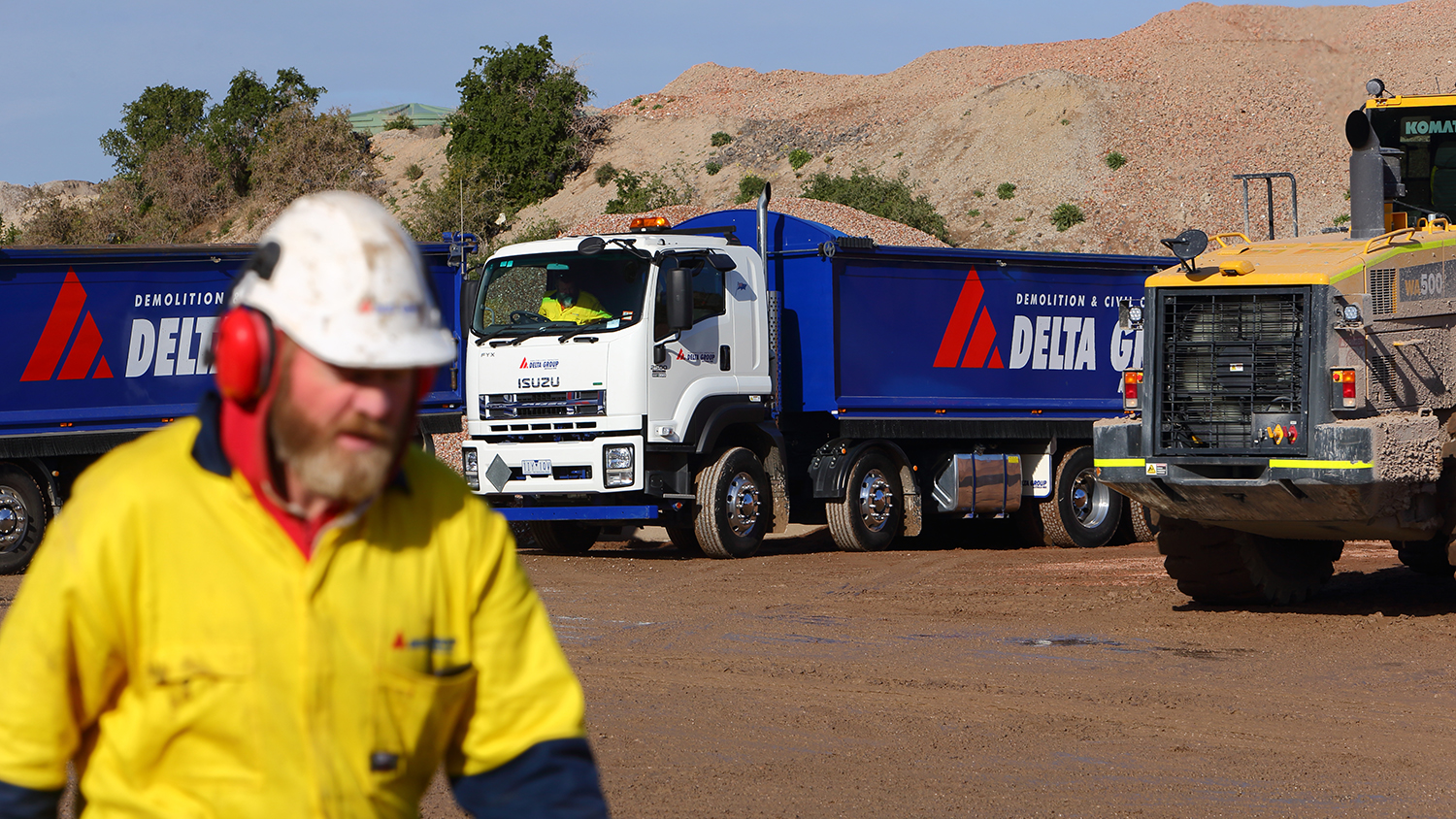 Unsurprisingly, the way in transport fleets approach their operations from a procurement and equipment preference point of view, continues to evolve. This changing behaviour has direct links to ongoing efforts to attract labour to the road transport and ancillary sectors. Key amongst these buyer considerations are:
Improved fuel efficiency
A preference for turn-key product solutions
A continuation in the shift away from manual transmissions
Safety and compliance issues
Considerations of industry labour shortages
A constant line item on any business profit and loss statement is fuel expense. 39 per cent of businesses are buying more fuel-efficient trucks as a response to business challenges. 
Whilst there's building consensus in terms of future purchasing intentions around fuel consumption, there is more variability when it comes to the specifics of the trucks that fleets are looking to procure.
In practice, greater consistency in freight (e.g. standard pallet sizes) and understanding of typical fleet use cases (e.g. equipment storage needs) means that fleets are increasingly finding pre-built, fuel efficient trucks can meet the particular needs of their business. This sentiment changes as fleet sizes increase and specific applications demand custom body builds and industry specific modifications. 
Driven by labour recruitment and retention considerations, fleets are continuing to purchase and hold a preference for two-pedal transmissions, especially in the larger fleet space where multiple driver shifts may be in operation.
These can be of the automated manual type, or the full automatic type; either way, they dispense with the need for a clutch pedal, giving the driver more focus towards the road ahead. In the smaller to medium sized fleets, operators are seeing too the benefits of acquiring transport equipment that is able to be operated with a standard car licence. The combination of the two labour-driven features representing the preference of 30 per cent of all respondents.
Findings suggest fleets are joining in the trend towards providing a safer road network, and a more attractive workplace – in the form of trucks equipped with updated safety technology. Again, these features are more widely prioritised by larger truck fleets facing more onerous compliance challenges. Larger fleets, with established business efficiencies in place have a more honed focus on the use of technology to better facilitate driver safety outcomes within their fleets.
In terms of interest in specific safety measures, the strongest responses relate directly to driver aids and monitoring, with 40 per cent of all respondents having a strong interest in features such as driver cameras or alerts to help prevent fatigue or distraction. 47 per cent see blind spot monitoring as another key technological feature worth exploring further. Additionally, over half of all respondents, and over 70 per cent of larger fleets, can see benefit in autonomous driver assistance systems as a driver safety aid.
These changing preferences and behaviours are underpinned by the desire for operators to provide a safe and efficient work space for their workforces. Thereover, additional change is needed across a key part of trucking business – the labour force. Australian fleets are facing well-publicised staff shortages, off the back of numerous challenges…
An ageing workforce
Negative stereotypes of the industry
Complex licensing requirements
High levels of competition from adjacent industries (e.g. mining)
While this applies to both on and off-road employees (e.g. schedulers, warehouse staff), smaller fleet operators tend to be less reliant on an established labour force, typically operating as a 'jack of all trades,' with on and off-road responsibilities.
The challenge is greater for medium to larger sized fleets, with 49 per cent of owners with 6-20 trucks or more, finding that the availability of skilled drivers will be a major business challenge over the coming twelve months. These participants are increasingly conscious of the short-term need to grow their driver base.
The workforce has and continues to be a challenge for road transport and associated industries. The open road certainly holds romantic appeal, but the reality of employment in road transport operations means effective management of competing pressures.
No longer are we employing simply drivers or warehouse workers. We are seeking multi-talented individuals as adept in customer service and familiar with the latest technology as they are with the operation of high-cost capital equipment. And that equipment is also evolving to answer the industry's continually changing needs.
The vast majority of truck purchases today are safer, more economical, two-pedal models with generous in-cab appointments and equipment, representing modern workplaces with technology and constant connectivity at the driver's fingertips. Market demand for 'car-like' appointments and operation has driven the inclusion of these features in the product development process.
Depending on the intended application and operating environment, engine capacity and buyer preferences in this area is another growing influence. The classis adage of 'there's no substitute for cubic inches', whilst originating in the passenger car segment, was also a sentiment previously held in the road transport industry.
In recent years, we've seen the ever-increasing availability of smaller displacement four-cylinder engines climbing up the GVM scale from the light market and into the medium duty segment. Some OEMs are providing customers with the best of both worlds, offering four-cylinder engines for metro and urban work and six-cylinder powerplants for those whose routes range further afield into outer urban and intra-state runs.
As with the in-cab appointments and technology, the driveline advances are both answering demand and offering operators a taste of the future as OEMs strive to satisfy the evolving needs of the market. Similarly, the workforce continues to develop. The road transport industry requires a vast range of skill sets and employs a large workforce – yet many outside the industry still picture the blue singlet and stubbies brigade.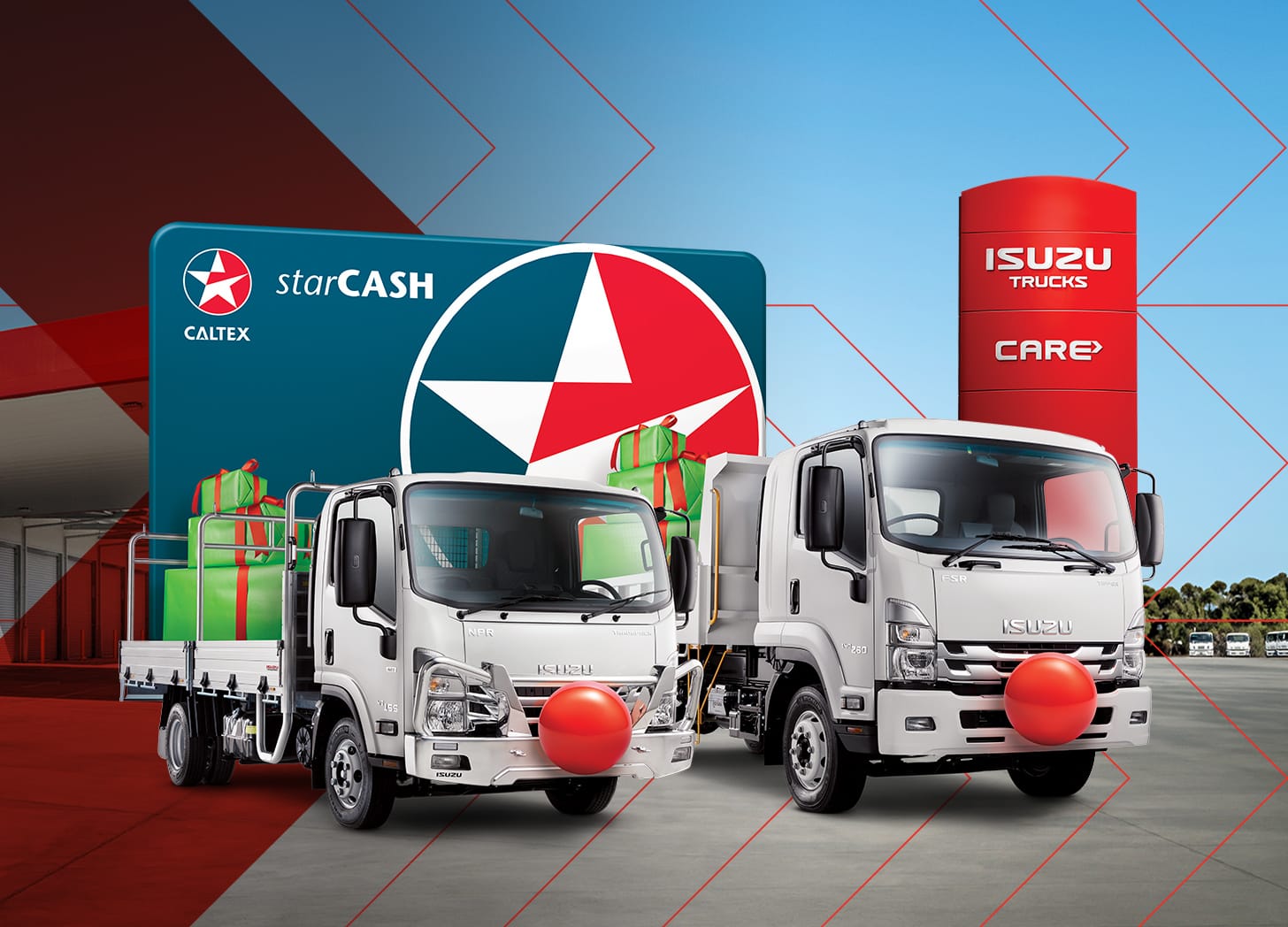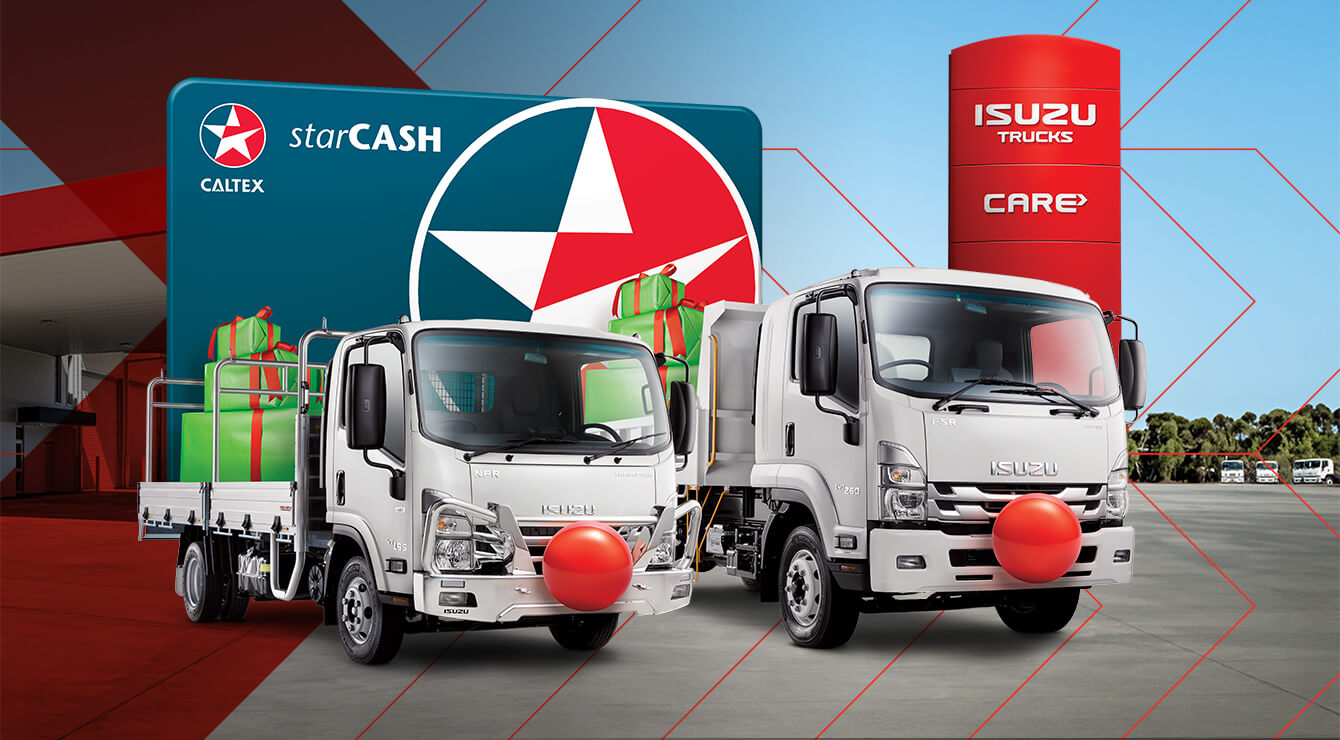 Merry Truckmas - Win $2,000 in Weekly Prizes
Throughout Nov and Dec, Isuzu is giving away weekly $2,000 prize packs, which includes a $1,000 Caltex StarCash Fuel Card, plus more prizes.
Enter now