FUN IN THE SUN: VAN RYT INDUSTRIES MAKING PLAYGROUNDS MERRY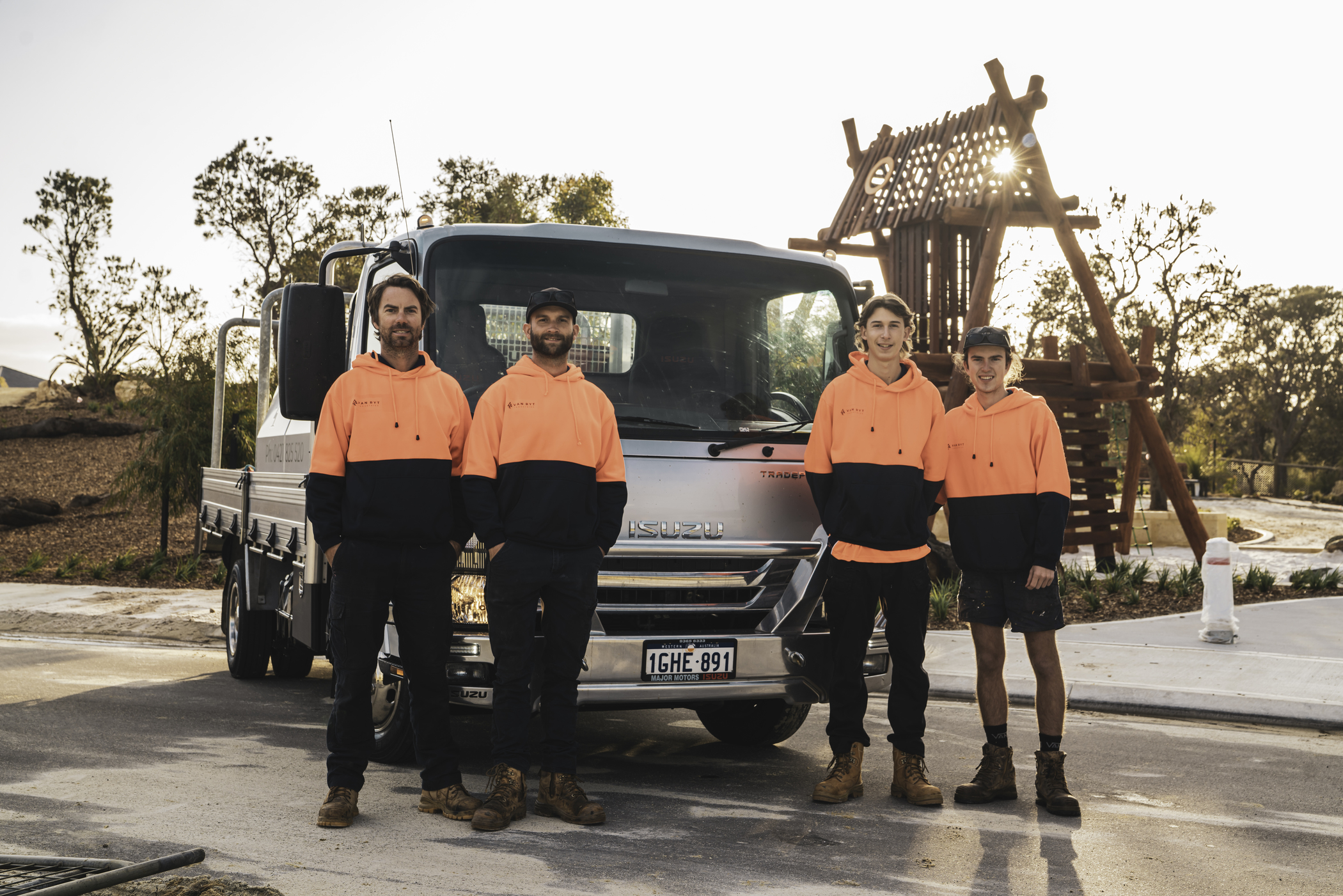 When a crisis looms in the distance—or if it's already here—effective business planning can often help to soften any potential blow or even help businesses thrive. Understanding this, Managing Director of Van Ryt Industries, Ben Van Ryt, decided early on that he would be prepared for crises such as COVID-19. Ben was prepared, with planning strategies drawn up, with help from his accountant, to tackle every kind of scenario that he might face.
Van Ryt Industries is a boutique commercial landscaping operation based in Western Australia. Leading into COVID-19, Ben wasn't sure if his services would be high in demand from businesses across WA, but he was confident that no matter the result, he was prepared to come out the other side. Thankfully, even with the pandemic, building works haven't stopped, and with WA navigating the phases of easing COVID-19 restrictions, the phones haven't stopped ringing for Van Ryt Industries.
This meant that Ben and his team have had one of their busiest months—and thankfully, Ben's business emergency plans could stay shelved. That said, Ben is no stranger to difficult conditions. In 2005, he started his carpentry business—Ryt Angle Carpentry—and challenges abounded.
"We were always running into shortages because we work predominantly with wood. "And Perth wasn't really a timber frame city back then, most of it was all brick homes with timber roofs. Competition was high and the supply just wasn't enough," Ben said. "But one day, we worked on a commercial landscaping job and we loved it. From that job, we redirected the whole business to where we are today, catering for commercial landscaping.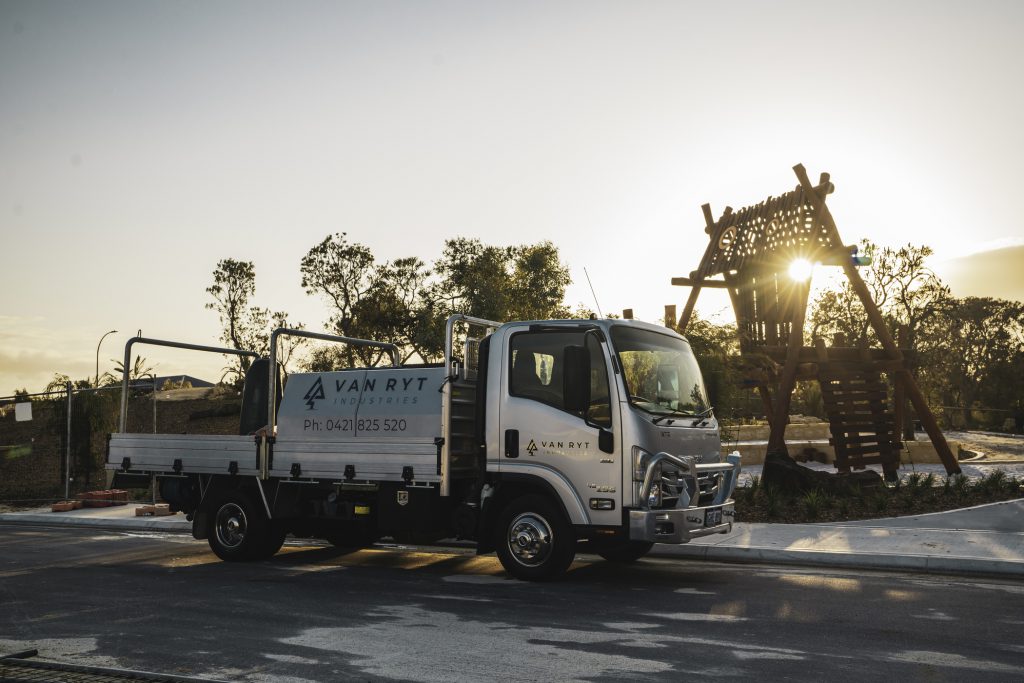 With the business rebranded Van Ryt Industries, focusing on larger commercial projects such as nature playgrounds, Ben's operations and equipment had to be upscaled. This meant trading in the tired ute-and-trailer set-up for the brand new Isuzu NPR 45-155 Tradepack, with Isuzu's six-speed Automated Manual Transmission (AMT) and a medium wheelbase. But why the upgrade?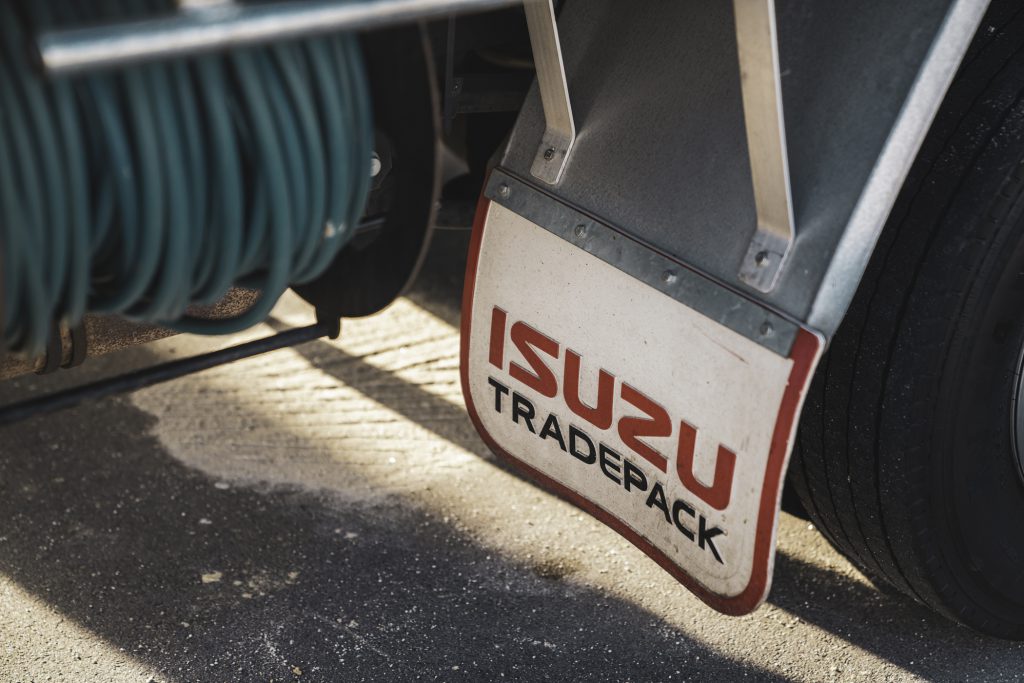 Elaborate and complex in nature, building nature playgrounds have posed some difficult and strange jobs for Ben and his team. Ben recounts a demanding project he was contracted to a year ago, which involved a giant log two metres in diameter.
"This log, it was just over two metres in diameter and about six metres long. The architect had the idea of boring out the middle of the log and putting a steel sleeve inside as a tunnel, complete with some windows," Ben said. "That pretty much meant that I and three of my guys were carefully cutting out hand-sized portions of the log with chainsaws for the best part of a month. Spending 10-hour days on a chainsaw, it was labor intensive. It was quite an amazing project."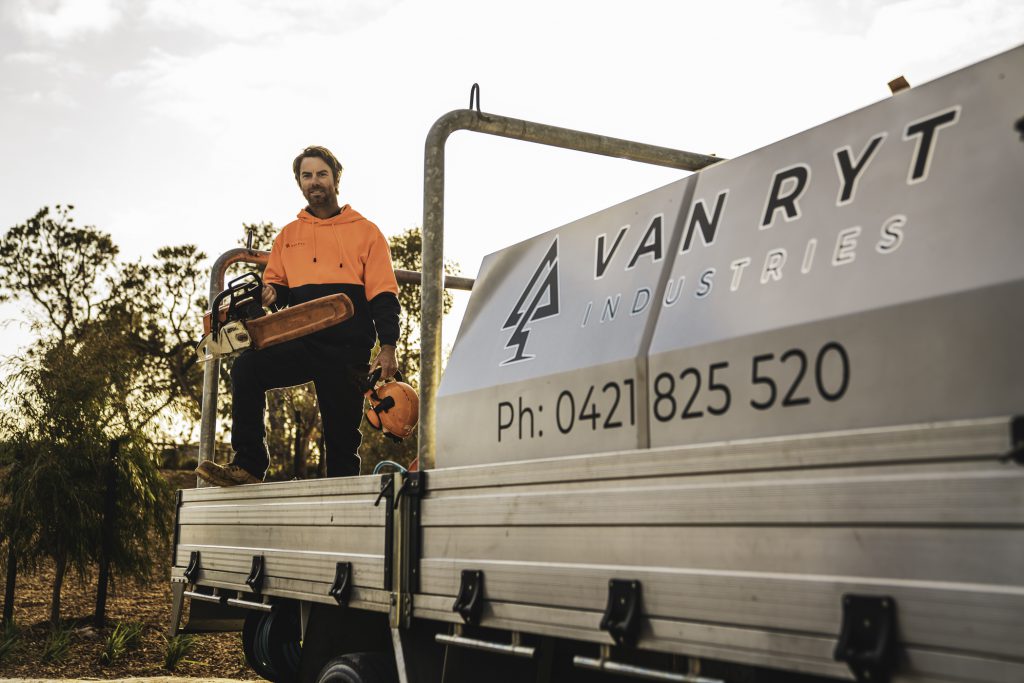 To build playgrounds safe for children, the materials used need to adhere to high quality and safety standards. Because of this, Van Ryt utilises jarrah wood, which is termite-resistant and native to Western Australia. But as a heavy wood, jarrah is difficult to transport. This became a big factor in Ben's decision to upgrade to an Isuzu truck.
Ben explained further and said, "The biggest challenge we had was that I had always gone with another Japanese brand ute-and-trailer kind of deal, which is a common set-up in the residential market. "But I was outgrowing it, with the kind of materials I needed to carry. From the commercial side of things, I wanted something a bit more suitable.
"My old man is a mobile mechanic and knows a lot about trucks, having dealt with them in the past. He was raving about Isuzu being the reliable workhorse of the truck market and I take his word as gospel on this kind of stuff." After driving past an Isuzu NPR 45-155 AMT Tradepack with Isuzu's genuine bull bar two years ago, Ben said to himself, "Yep, that's me for sure."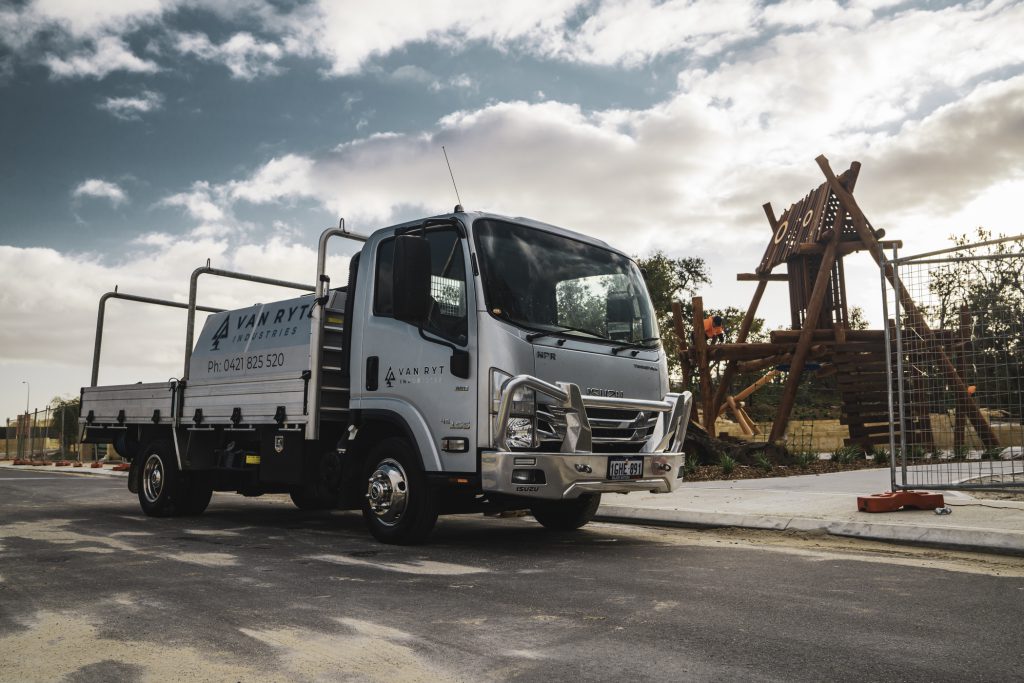 Coupled with the genuine bullbar, the aesthetic of the Isuzu truck cemented Ben's decision to purchase the NPR Tradepack. Ben believes in the power of first impressions, and explains with his experience in Speedway racing, that presentation is the first competition you need to win, whether it's at a race or at the worksite.
"A massive thing in car racing—and any other industry—is good presentation, it lets everyone know you're prepared and ready to do well.  The first impression someone gets of you as a person or a business is a lasting impression," Ben said.
"The Isuzu presents as a really neat truck on top of being the workhorse it is. The other Japanese brands just don't really present the same. "Everyone needs a reason to remember you and I feel the easiest reason for Van Ryt Industries is when we rock up and they get their first look at us with our Isuzu truck. "We rock up looking a million bucks, tires shining, flawless sign writing, washed truck and then we produce work of the same top quality. That's how I've gone about my business and so far, it's going pretty well!"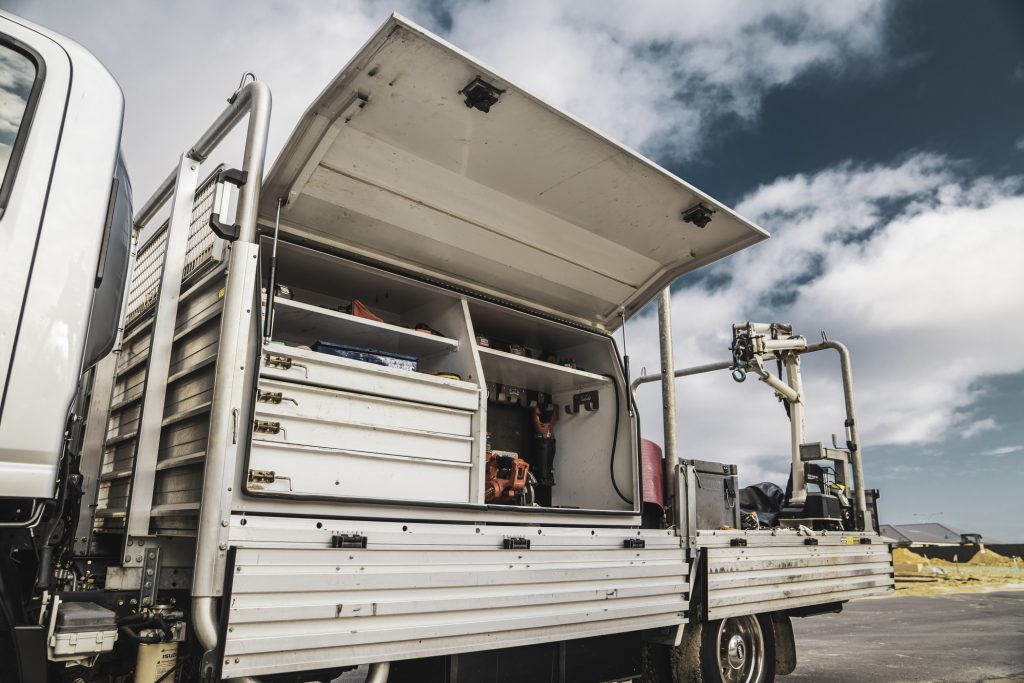 But besides this, the Tradepack's features and operational benefits are the true highlights. The NPR 45-155 Tradepack belongs to Isuzu's popular pre-bodied Ready-to-Work range, which means Ben didn't need to wait for a custom body to be built… But the truck still had all the application-specific features he needed.
With a heavy-duty aluminium tray, heavy-duty galvanised ladder racks, integrated load restraint anchor points, removable drop sides and rear tailgate, as well as a genuine Isuzu bullbar and a 3,500 kg rated towbar, the Tradepack was made to perfectly answer the requirements of the job. With 4,500 kg GVM and 8,000 kg GCM, with 114 kW @ 2,600 rpm and a flat 419 Nm @ 1,500–2,600 rpm, the NPR 45-155 Tradepack packs a punch.
Alongside the Tradepack carrying all the tools, Ben has installed a 1.5-tonne crane on the back to assist in moving jarrah wood around the worksite.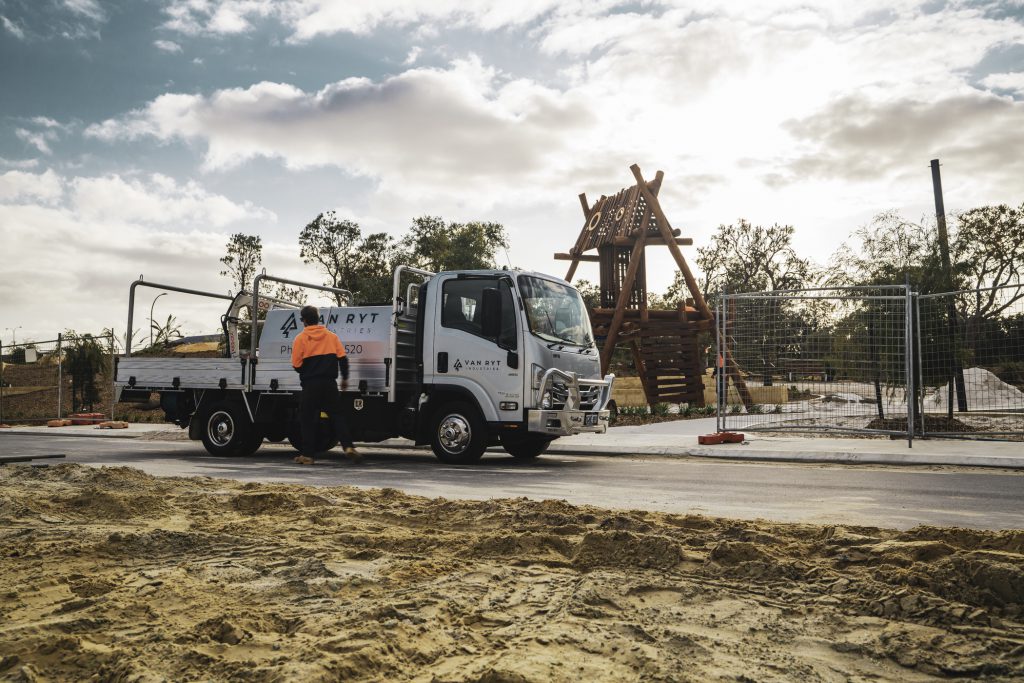 But besides boasting power and grit for its size, the NPR 45-155 Tradepack could be driven on a car licence and had an impressive turning circle, solving any driver or worksite access issues Ben had before. "The other day, we couldn't get the excavator into one of our worksites, so I pulled up with the Tradepack and used the crane to lift 600-kg logs around and over the footpath and into the playground. "With the Tradepack, it's almost like driving a go-kart… I can literally pull up anywhere and do a U-ey. It certainly makes grabbing the morning coffee very easy!" Ben said and laughed.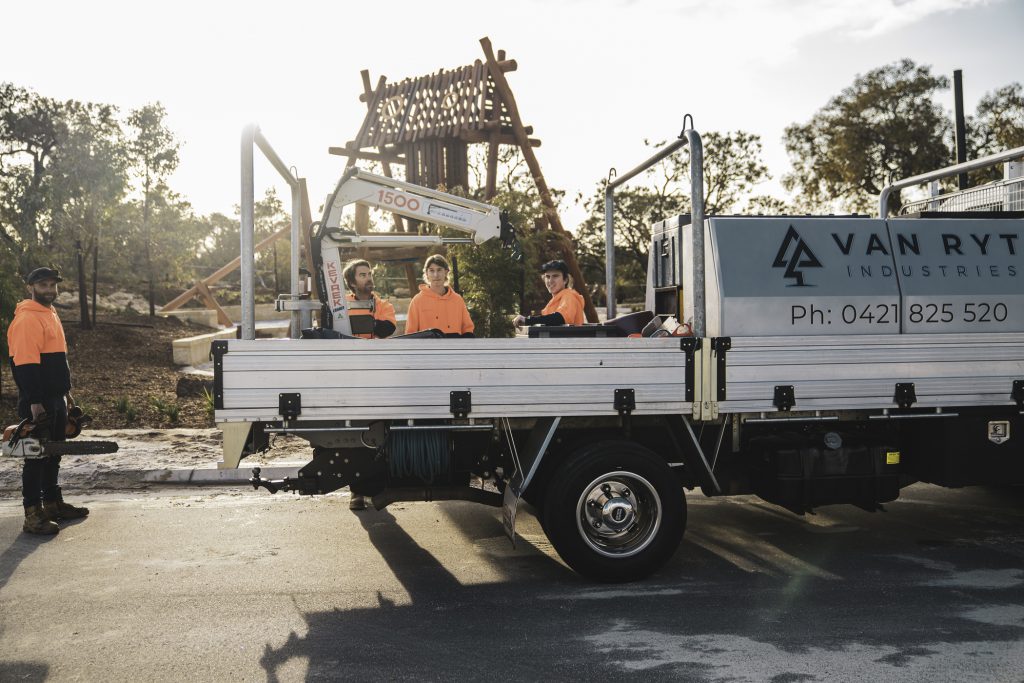 The list of things you can do with the Tradepack is endless, Ben said, whether it be getting the job done or taking it to hard-to-reach places... It's been a driving force in the success of Ben's operation. "I think if it wasn't for the truck and the set-up I've got now, I don't think Van Ryt Industries would be half the business it is right now," Ben said.
"My Tradepack is pretty much my one-stop shop. It has all my Milwaukee tools in there, literally every single tool in their catalogue. "Whatever I need to do or get can be forked onto the back of the truck, timber can be packed onto the roof, there are so many options with what you can do. "We've put a generator on the back together with a solar set-up, so now we're always covered by 240-volt power and the batteries are always charging.
"The truck is just everything you could dream of as an employer or worker. Everything is just set up well, and wherever you go, you're ready to go, get the job done right and make some money."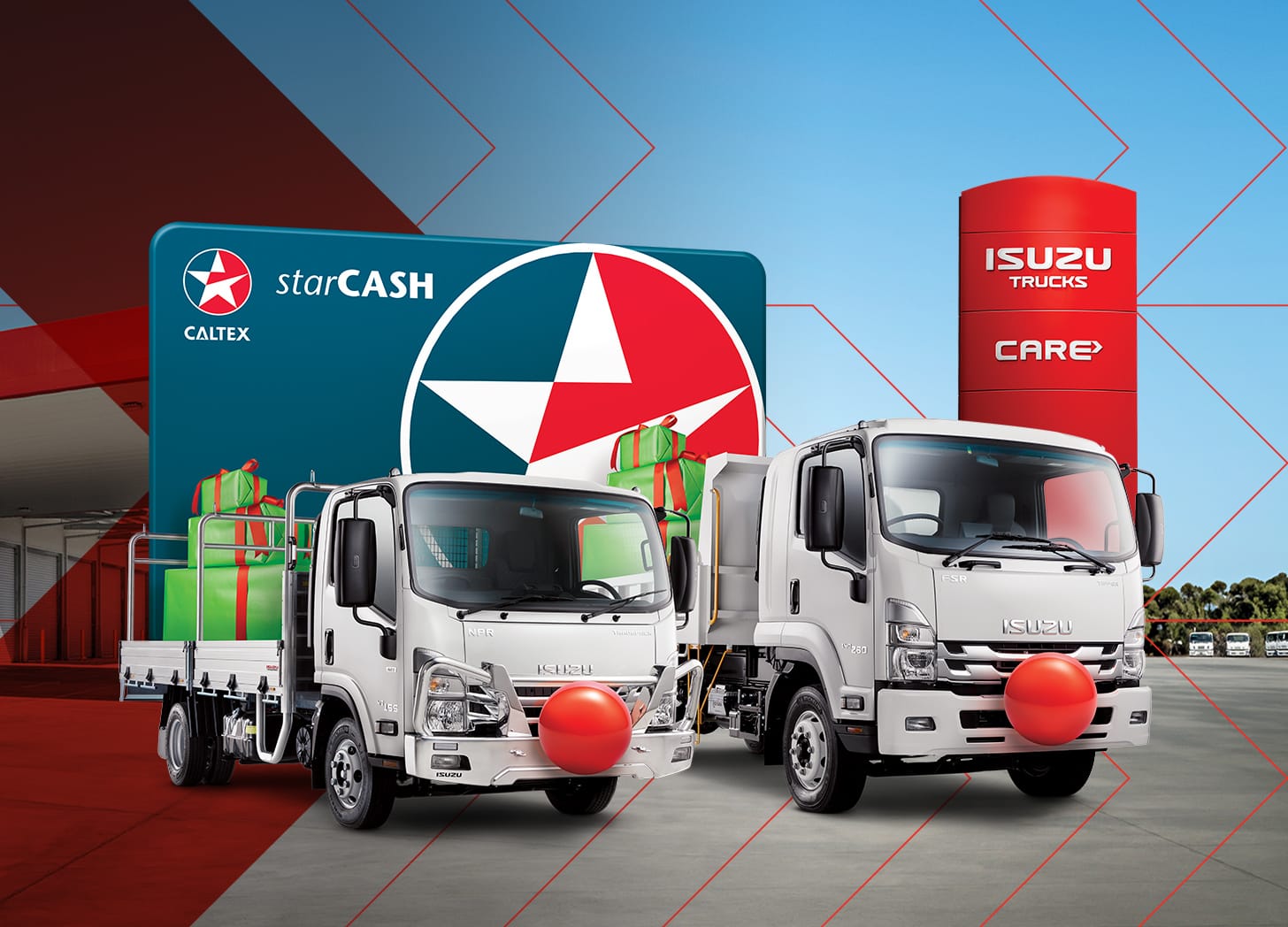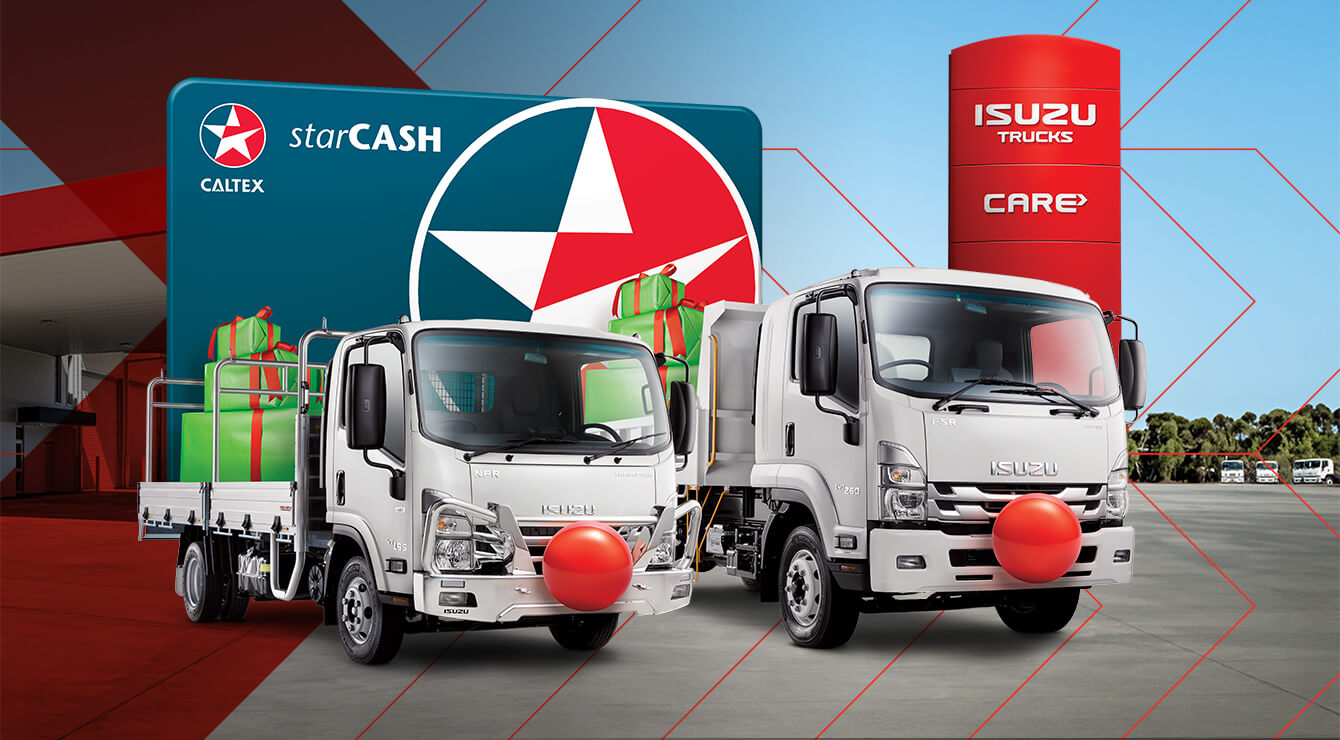 Merry Truckmas - Win $2,000 in Weekly Prizes
Throughout Nov and Dec, Isuzu is giving away weekly $2,000 prize packs, which includes a $1,000 Caltex StarCash Fuel Card, plus more prizes.
Enter now