Dedication Is The Key: Profile On Leanne Peterson, Isuzu Warehouse Manager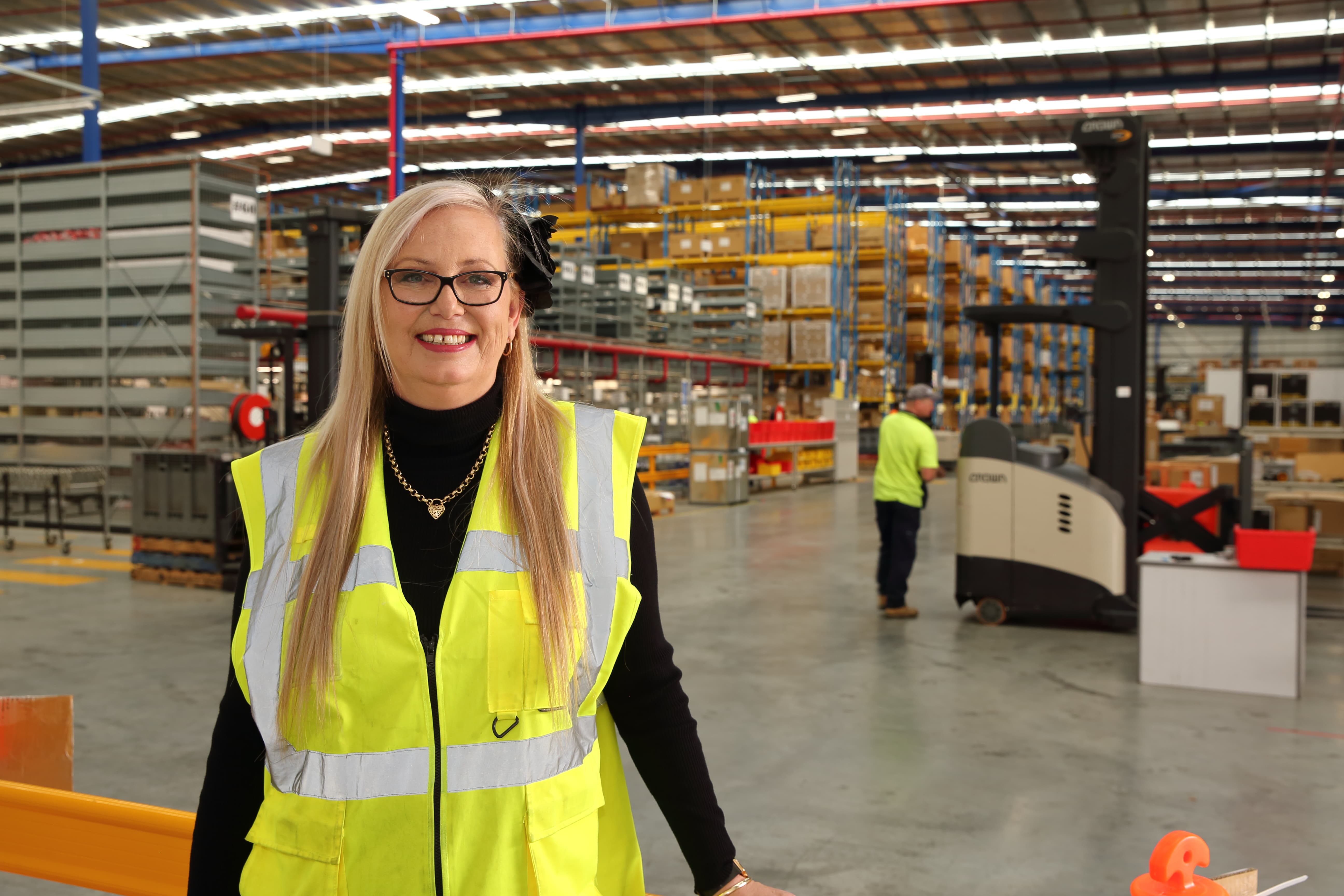 With a tenure of 11 years under her belt, Leanne Peterson is a veteran at Isuzu Australia Limited (IAL). She's had a fascinating career path to say the least, including a stint as a Police Constable in metropolitan Melbourne.
She has a degree in Arts and History, has worked her way up as national training development manager in the insurance industry and also tried her hand as an entrepreneur prior to taking a temporary position at Isuzu Trucks. She enjoyed herself so much — she never left! Fast forward 11 years, she's now Isuzu's Parts Warehouse Manager and couldn't be happier with her career.
Can you tell us a bit about your background?
I did an Arts History degree because I really enjoyed the creative side of things but, because I didn't want to pursue teaching, I decided to try out for the police force. I ended up working as a Constable for six years. It was a bit of a deviation, but having grown up in Bendigo, it was also a good learning curve coming out of life in a small country town— to trying inner-city life in Melbourne. Then, I had my first daughter which spurred me to trade my holster for a desk job.
I worked in the insurance industry for about 12 years before I was made redundant when the company moved their head office to Perth. So, I started my own business developing training for clients in the workcover industry, including the Work Cover Authority of Victoria.
So how did you come to work for Isuzu Trucks?
When I was offered an opportunity to fill a temporary role at Isuzu, I took it on without hesitation. I knew that Isuzu was a well-respected brand, and I was excited to join what I knew would be a 'winning' team.I did this over 12 months in project roles and then was asked to help with the parts department moving from one warehouse to another. Ten years later, here I am!
How did it feel working in what is still a male-dominated industry?
When I started in the warehouse, I would say one hundred per cent of the warehouse staff were men, and the only women were in administrative roles. Now, we've got pickers and packers that are women, team leaders that are women. Within Isuzu we have women in senior management roles, and many women in the Parts team and other departments — which is a great thing about Isuzu. They value and support workplace diversity.
What do you love most about your job?
I love working in the warehouse. I really enjoy working on projects for efficiency, the processes we put in place, and overcoming operational challenges on a day to day basis. When I take someone on a tour, I tend to get over enthusiastic (which can be embarrassing!) because I actually take pleasure in showing them in detail how the warehouse is set up and the processes we have in place.
The people I work with are fantastic – hard working, professional, and they make me smile every day. The move last year to our new facility in Truganina was certainly the most challenging but also the most rewarding time for me. We moved about 750,000 parts in total in over 300 trucks and many 40-ft containers. It was a huge effort by the whole team, and an achievement that I am very proud of.
Looking through the industry in your eyes, what observations have you made from when you started to today?
Technology has played a huge factor in the advancement of how we work. We operate completely on our scanning gun system. Its automated and replaces the manual task of processing orders and receiving parts into the warehouse. It's played a big part in the last ten years.
There was a concern amongst warehouse staff when we started bringing in scanning that people were going to lose their jobs. But it hasn't done that at all. There's still a lot of human intervention — we still rely on our people and that will never change. I have also seen several regulatory changes in the last few years, particularly in the transport sector, meaning changes to our processes to ensure we comply.
What would you be doing if you hadn't started a career in transportation and logistics?
After winning Tattslotto, my career would be as a full-time artist working in between extended holidays! Having said that, I don't regret taking up that temp role 11 years ago. I have now found a job that I really enjoy in an industry that I never expected to be in.
Do you have any advice to younger women who may have never considered the industry as a genuine career opportunity?
Regardless of gender, the Transport and Logistics industry provides exciting career opportunities — especially when you're working for an organisation like Isuzu Trucks, who really look after their employees. In fact, women should not be dissuaded from pursuing careers in any sector simply because they may have been traditionally male dominated.
As with any job, find a place that encourages and supports you as an individual, provides the tools and resources to help you succeed in your role, and creates an environment where teamwork, consistency and dedication are valued. That's the key to long term success!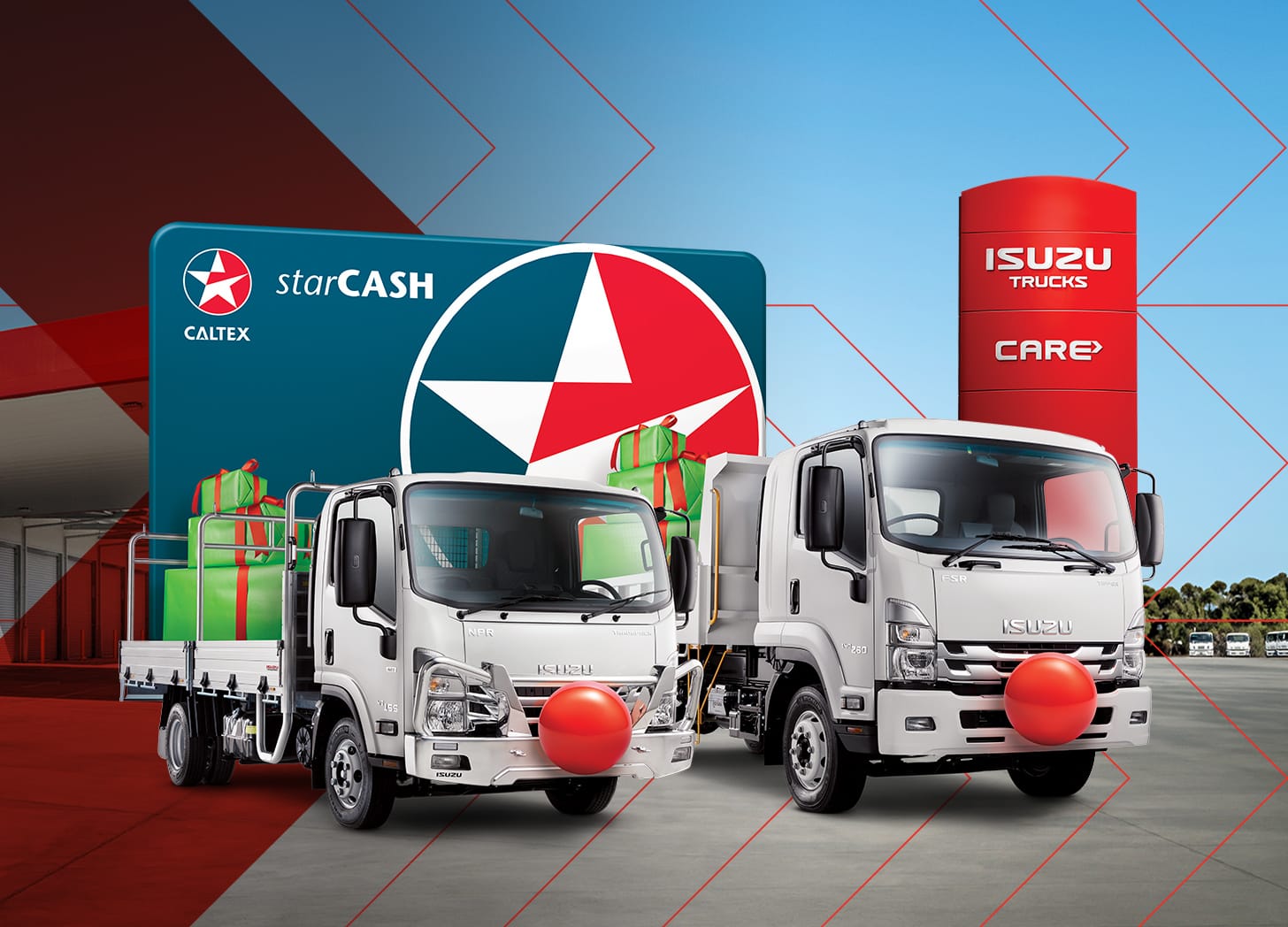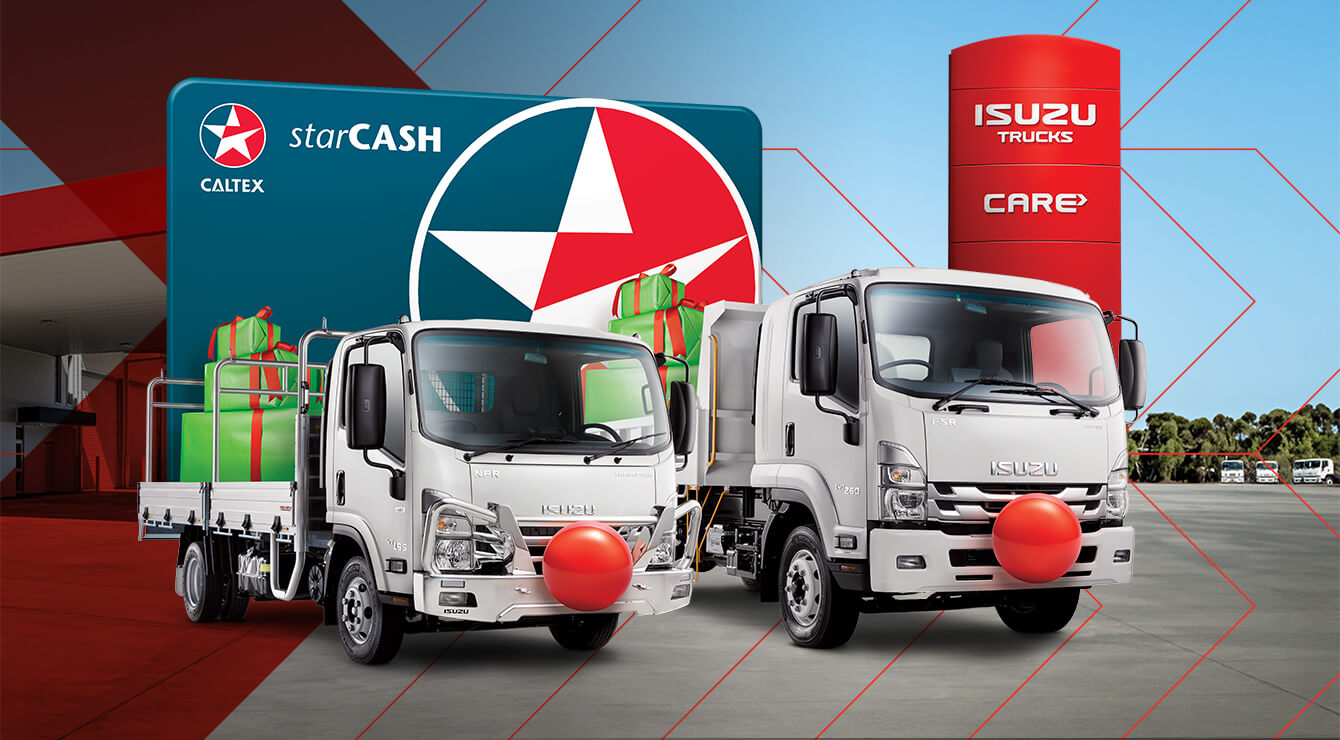 Merry Truckmas - Win $2,000 in Weekly Prizes
Throughout Nov and Dec, Isuzu is giving away weekly $2,000 prize packs, which includes a $1,000 Caltex StarCash Fuel Card, plus more prizes.
Enter now