ABLE BUS AND COACH GET YOU FROM A TO B WITH A SCENIC TRIP TO C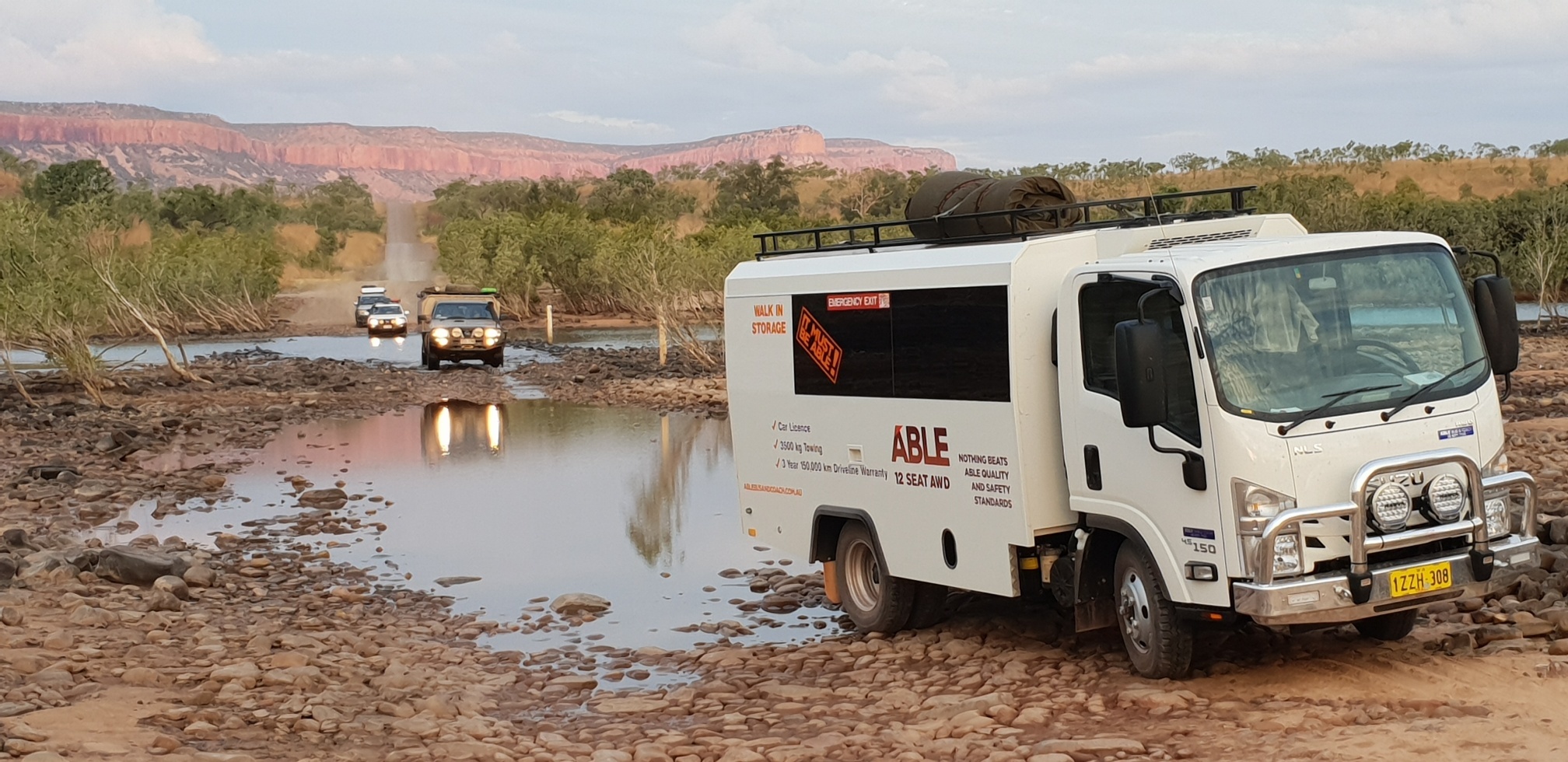 The idea for ABLE Bus and Coach was born out of founder Kevin DeBruin's involvement in  sport for people with disability. Key to participation in the many activities in life that are often taken for granted, is access, and Kevin realised that many of his friends and colleagues in the field were missing out on vital life experiences, just because they couldn't get there. In this spirit, Kevin established his first business in 1995—an adventure tour bus company for people with disability, using a 4WD bus. The vehicle only lasted two years due to mechanical shortcomings and so Kevin moved on to an Isuzu FSS 500 4x4 cab chassis and built his own durable bus body to transport his passengers.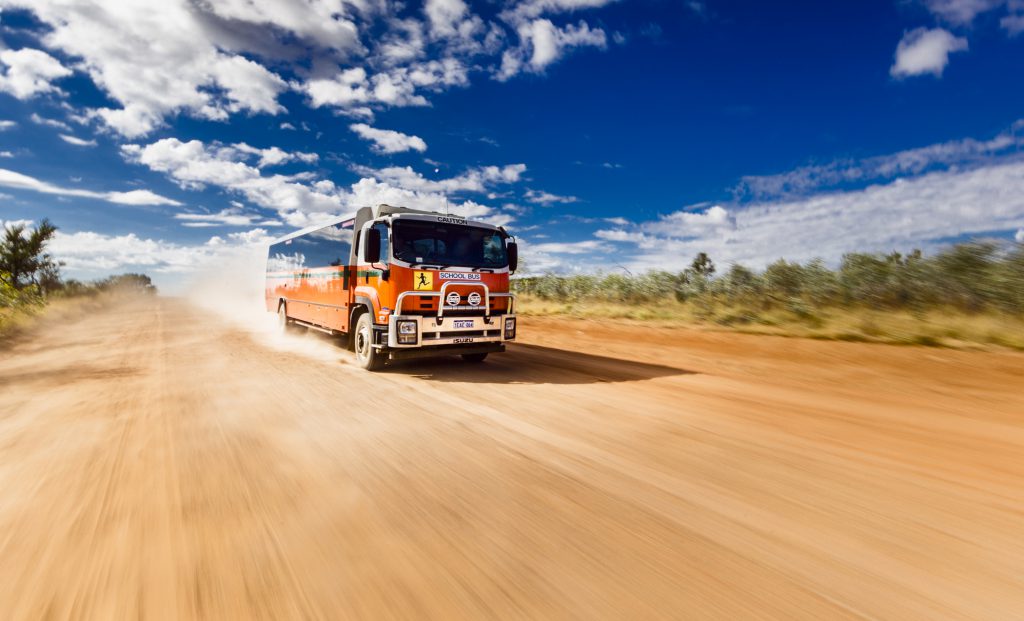 Kevin explained, "In the beginning, the biggest challenge we had with adventure tour transport was having a strong, safe, reliable product that could handle the environment it was in.
"A lot of the adventure tour buses back in those days were overloaded, let alone before they went out on the road or into the bush."
"That's why we moved to trucks, because they typically have a higher GVM than conventional buses—in the same class—and trucks, I've found, handle the rough terrain in remote Australia better."
This all happened before the ABLE was founded, and the first truck build was Kevin's brainchild; with no external help and no engineering background, he designed and built the truck's body himself. "The first one took five months to build," Kevin said.
"I used to work in construction, building houses and warehouses, so I had that experience to help guide me. "Building the body to fit the truck's intended purpose… that was a huge learning curve. "The process taught me the best way to mount the body for the second truck, and I haven't had to change the formula since."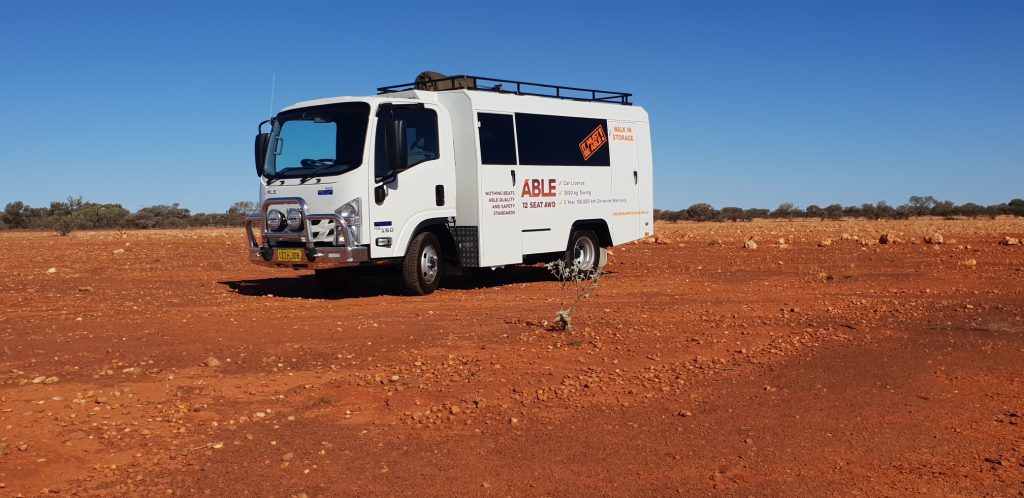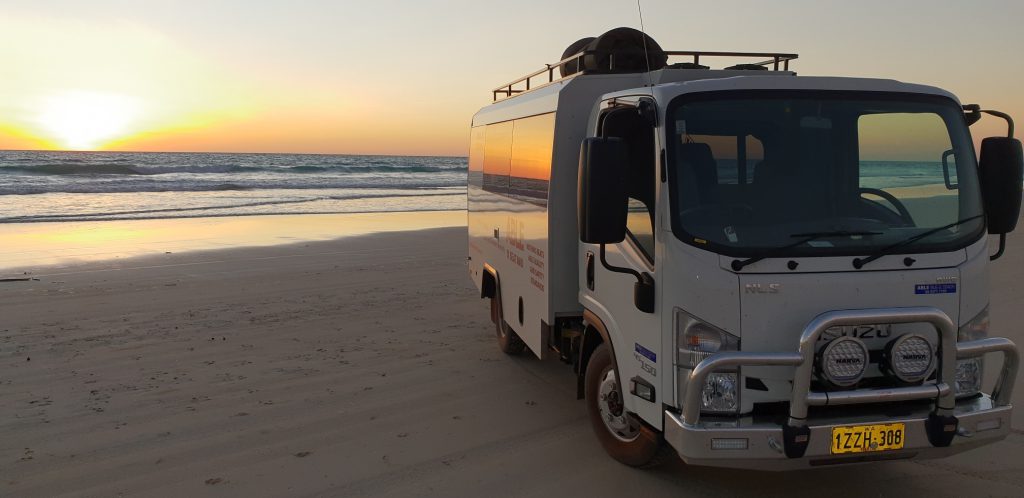 The success of his new Isuzu truck with the custom-built body didn't go unnoticed. And over the years, Kevin's truck earned the attention of other tour companies. This provided Kevin with regular charter work—all on top of his original tours for people with disability.
The custom-built Isuzu trucks continued to be introduced to other tour companies, and landed Kevin his first truck body building gig, with one company asking him to build three Isuzus for them.
This marked the inception of ABLE Bus and Coach, which builds a variety of specialty bodies on a range of Isuzu trucks, all to suit a diversity of purposes ranging from mining crew transport and outback touring to school buses and mobile dental clinics. The robust design and quality of ABLE's unique product range, built on the reliable Isuzu truck platform, also caught the attention of Australian Pacific Touring (APT).
Compared to a typical bus in these applications, the Isuzu truck platform ABLE uses boasts more power, smoother handling and, overall, more impressive safety features. These all allow ABLE's product to become the adventure tour, and specialised transport, vehicle many companies, like APT, had been waiting for. This soon led to over 50 orders of Isuzu trucks with specialised bodies built by ABLE Bus and delivered to APT.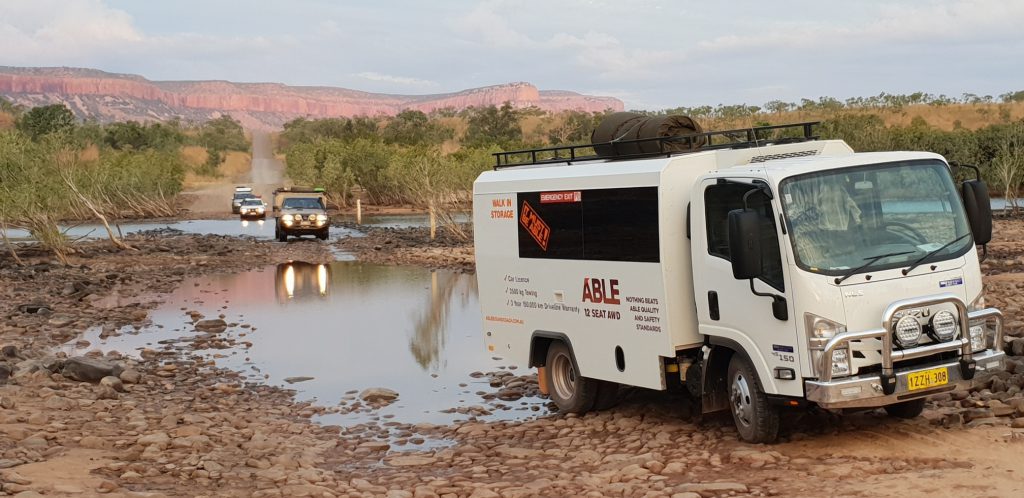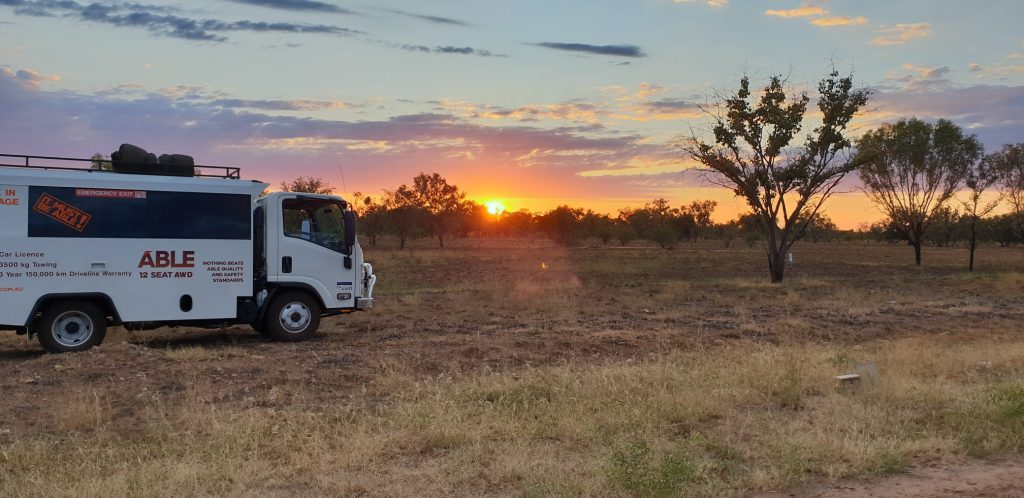 Recently, ABLE Bus has expanded their rental vehicle fleet, and has now supplied over 420 Isuzu trucks with purpose-built bodies to their customers. Through ABLE Bus's business development, they have been able to work with a range of different Isuzu truck models.
Kevin said, "Our range starts with the Isuzu NLS 45-150 AWD in a 12-seater, complete with walk-in storage, and can be upgraded to a 15-seater on the higher GVM model.. "With the NLS 45-150, it has a 4.5-tonne GVM, which means it can be driven on a car licence."
Further describing ABLE's product range, Kevin said, "Then we go up to an Isuzu NPS 75-155 4x4 22-seater, and then an FRD 110-260 30-seater with walk-in storage area. "We also have other four-wheel drives, such as the FTS 139-260 4x4 that can accommodate 30 to 38 seats. "And finally, the Isuzu FVD 165-300 with 46 or 50 seats; this is a two-wheel drive."
Kevin attributes his continuing preference for Isuzu to a range of considerations such as reliability and durability, all imperative when you're in the business of transporting lives. "We chose Isuzu mainly because of the engineering, reliability and the backup support," Kevin said.
"When we first picked Isuzu, it was based on the size and GVM of the truck. "From my previous experience in remote area travel, I knew what survived and what didn't in harsh Australian conditions, especially in off-road and more remote regions. "We used to specify manuals, but today it's AMTs and automatics. The trucks go everywhere and in all conditions from beach driving to corrugated tracks and up the Cape.
"The market continues to demand Isuzu in these applications, and as our business has progressed over the years, so have the trucks – there were good to start with and have naturally evolved into an even better product today," Kevin said.
Whether it's mining companies who need to move their crew, specialised four-wheel-drive mobile dental clinics in remote areas like the Kimberley or Gascoyne regions, or school buses operating in Fitzroy Crossing, you can find one of ABLE's Isuzus traversing the Australian landscape, helping get people from A to B and everywhere in between.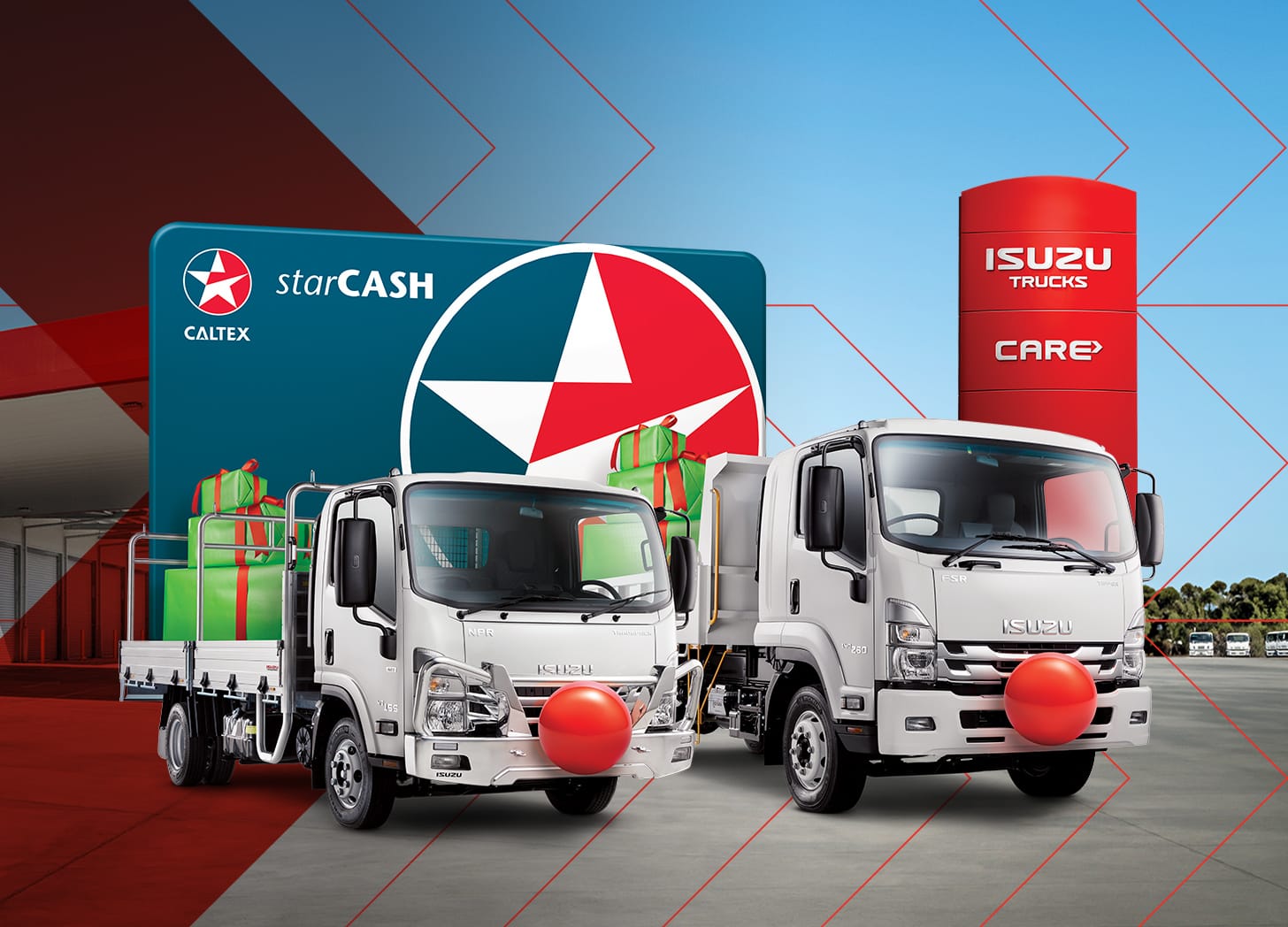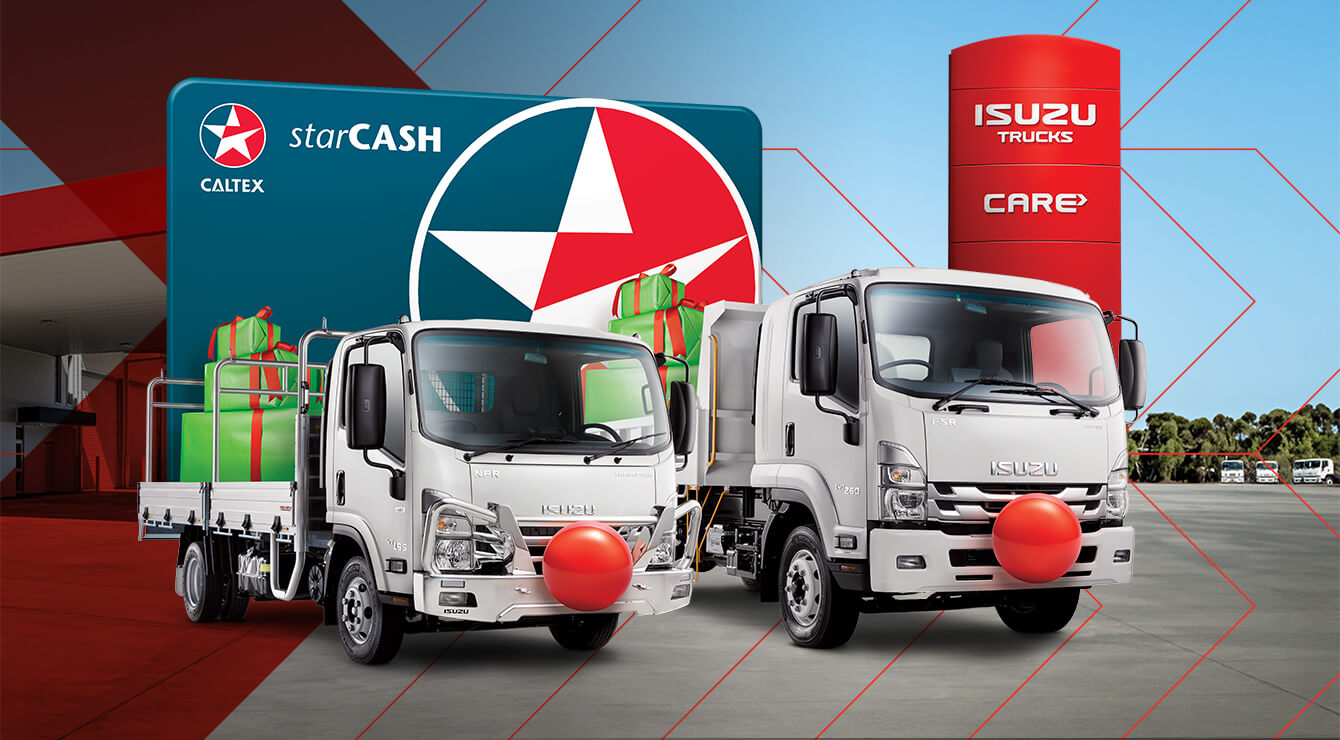 Merry Truckmas - Win $2,000 in Weekly Prizes
Throughout Nov and Dec, Isuzu is giving away weekly $2,000 prize packs, which includes a $1,000 Caltex StarCash Fuel Card, plus more prizes.
Enter now