2021 TRUCK OF THE YEAR WINNERS ANNOUNCED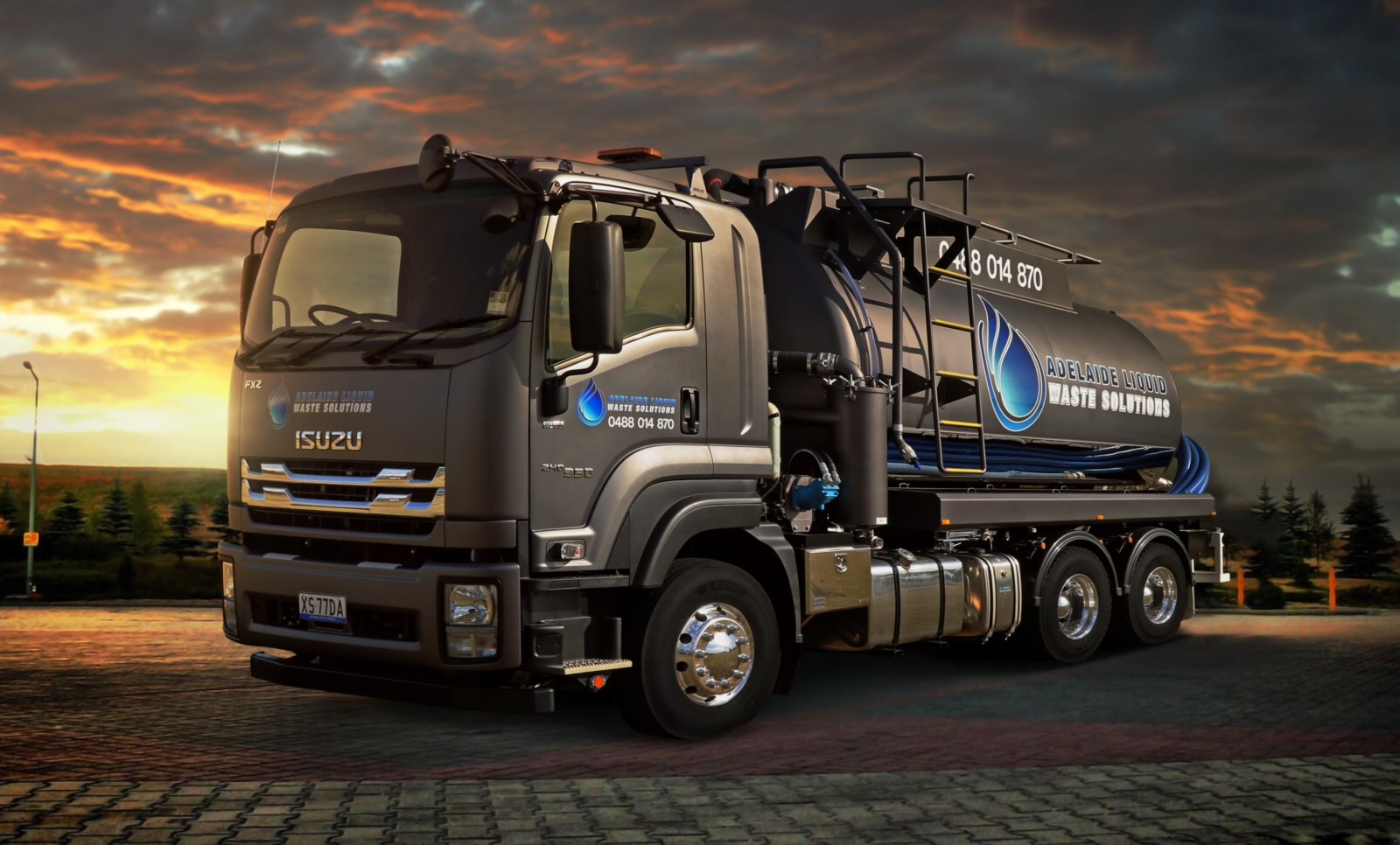 Season's greetings from Isuzu Australia. We hope you're having a restful and relaxing break so far and have enjoyed your Christmas lunch and dinner between turns at the wheel. The expert Truck of the Year judges at Isuzu have been busy eating their turkeys, prawns and mince pies, but they've also had their eye on all the incredible entrants that came through in this year's competition.
From plumbers to builders, stock transporters to electricians and those in the sticky business of waste, we've seen Isuzu trucks working hard to support the nation through a rough and tumble 2021. And that's what this competition has always been about—from the earliest days of the competition in the mid-90s, to now—bringing truck owners and drivers together, celebrating the many proud mum-and-dad, family-owned and locally grown businesses across the country. So, three cheers to our hard-working transport and trade industries, and three cheers to our competition winners for 2021!
2021 Truck of the Year – SERIES WINNERS
Any Isuzu truck owner is a winner in our eyes, but at the end of the day a few will always reign supreme in the Truck of the Year competition. A huge round of applause and congratulations to the following entrants for taking out the Series prizes as King of their respective Isuzu truck series (N, F, FX/FY):
Each of our Series winners receives a $1,000 Visa cash card and eternal glory in the Truck of the Year Hall of Fame. And now… without further ado…
2021 Truck of the Year – GRAND PRIZE WINNER
Drum roll please! Congratulations to our ultimate Grand Prize Winner for 2021, Adelaide Liquid Waste Solutions who came in swinging with an impeccable FXY 240-350. Proud fleet and business owners Ben Harris and Suzanne Magro take home a $6,000 Visa cash card to spice things up for the new year, and also receive a $1,000 Visa cash card for being the FX/FY Series winner. Not to mention an additional Isuzu merchandise pack worth $300 RRP as our monthly winner for June 2021. The ALWS team certainly prove there is more than one way to win big in Truck of the Year.
Well done, Adelaide Liquid Waste Solutions!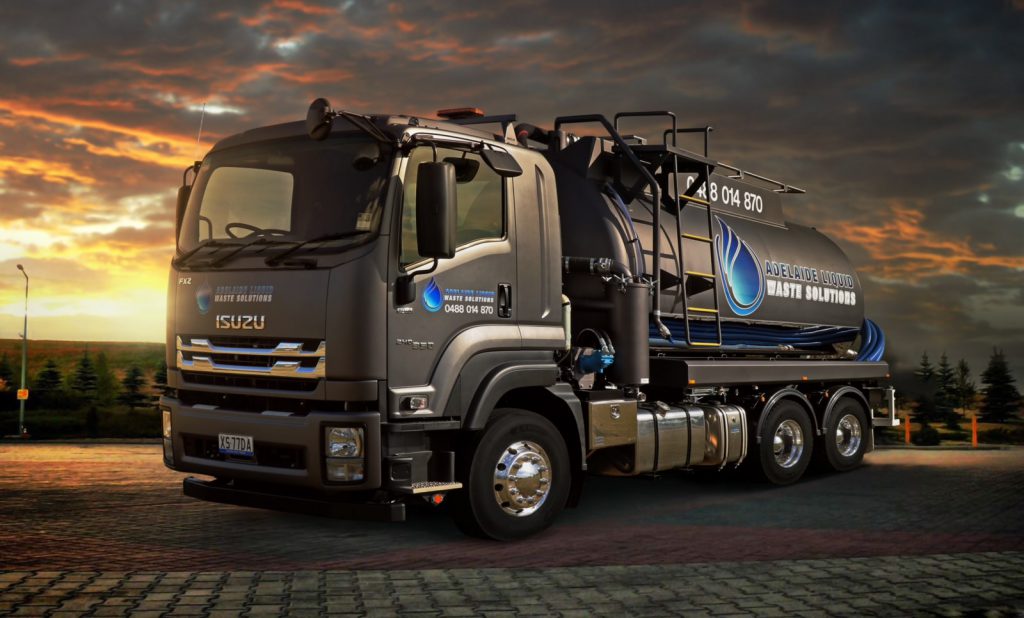 "What is there not to like about this truck?" asks business owner Ben Harris. Looking like some sort of sleek grey dolphin emerging from the morning mist (with a bit of extra chrome, mind you), this FXZ 240-350 outfitted with a matching tank and heavy-duty vacuum pump helps the company deliver on-point waste pumping services around Adelaide. We could go on about this truck all day, but we'll let the picture do the talking.
2021 Truck of the Year – People's Choice Award
Did you have a favourite entry from this year's competition? Our People's Choice Award is up and running for the second year in a row, giving another lucky Truck of the Year entrant the chance to win a $1,000 Visa cash card. The People's Choice Award winner will be chosen by popular vote, so head on over to Isuzu Australia's Facebook page and have your say on who deserves to have their name and their truck in the spotlight. Having a look back on the competition for the year…
MONTHLY WINNER * MARCH * JME EXCAVATIONS
Roll out the red carpet for Jamie Reardon's NQR 87-190, aka 'Clancy.' This flashy little number is the eldest brother of the N Series family, boasting the highest payload rating of all the N Series models. The NQR is now helping Jamie get all his excavation jobs done quickly and efficiently.
MONTHLY WINNER * APRIL * SHAUN MCKAY ELECTRICAL
Specialising in rural industrial work, electrician Shaun McKay says switching to the tidy NPR 45-155 Servicepack with AMT was the best business decision he's ever made. 'I was over-working out of a ute or trailer and not being able to have all the gear and stock I needed. Now I can carry everything, plus leave the back empty for cable or boards,' he said. Thanks for your entry, Shaun. That's efficiency, brought to you by Isuzu!
MONTHLY WINNER * MAY * ANDREW WATSON
The NPR 75-190 makes one smart tautliner solution, and this particular truck is turning heads while hard at work for Andrew Watson in Pacific Pines, Queensland. The NPR 75-190 features a GVM of 7,500 kg, making it terrifically handy for heavy loads, from air conditioners through to… the kitchen sink. "It's just a great, strong truck and a smooth ride too," agrees Andrew.
MONTHLY WINNER * JULY * DL PLUMBING PROJECTS
Space, storage, payload, power, the car-licence rated NPR 45-155 Tradepack is bringing it all for Domenic Lentini and his plumbing business DL Plumbing Projects in Sydney. "It's a beast of a plumber's truck," crows Domenic. "I love everything about it… and I should have purchased one a long time ago…" Here's no more regrets, Domenic – brought to you by Isuzu.
MONTHLY WINNER * AUGUST * SEVILLE TRACTORS
Check out this keen, green service machine—the FSS 110-210 4×4—converted into a service unit for Seville Tractors. No doubt drumming up customers on the road with its hard-to-miss livery, this FSS 4×4 service unit is a "workshop on wheels" for the team, carrying all and sundry for servicing customers and their tractors in regional Victoria, no matter how rough the ground conditions.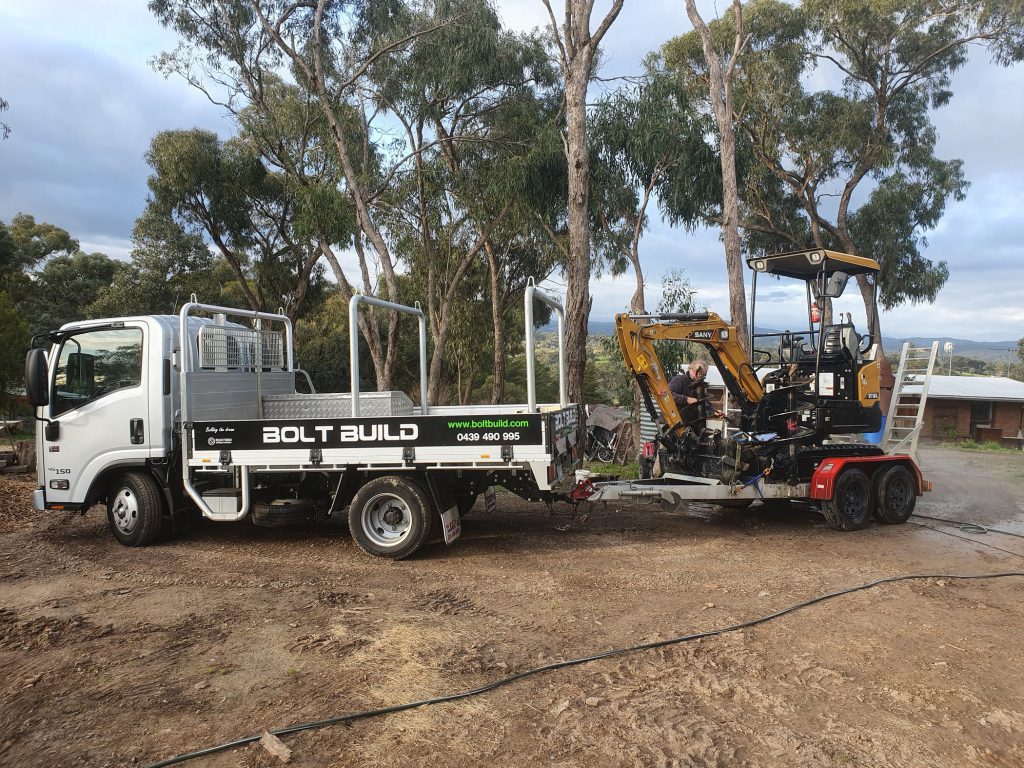 MONTHLY WINNER * SEPTEMBER * BOLT BUILD
Mick Bolt from Victorian building and renovation specialists Bolt Build isn't shy about singing praises for the NLR 45-150 Traypack with AMT, noting the truck's practical features (including a 3,500 kg towing capacity and optional ladder racks) make his working life just a little more enjoyable.
"Without a doubt the best value truck on the road today," Mick writes. "It's easy to work from and makes me look the part!"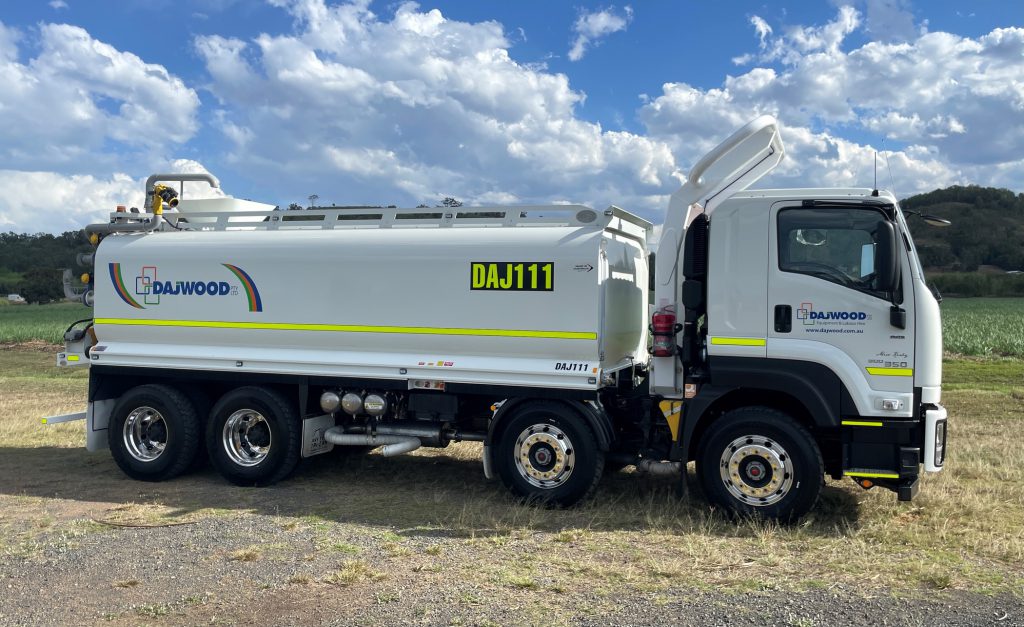 MONTHLY WINNER * OCTOBER * DAJWOOD PTY LTD
Providing plant hire equipment for the mining and agricultural sectors up in QLD, Dajwood can do it all with their large fleet of well-maintained Isuzu trucks. Managing Director Darb Thomson sends in this snap of his hardy FYJ 300-350 for reference, noting their fleet of medium- and heavy-duty Isuzu Trucks are unfailingly reliable—making them ideal for harsh mining environments. With trucks offering GVM ratings of 26,000 kg and more, Dajwood has more than enough capacity to transport both wet and dry hire solutions to any client who comes knocking. Entries are now open for 2022 competition. Head on over to isuzu.com.au with a picture of your Isuzu truck, and you too could be in the running to win big in Truck of the Year competition.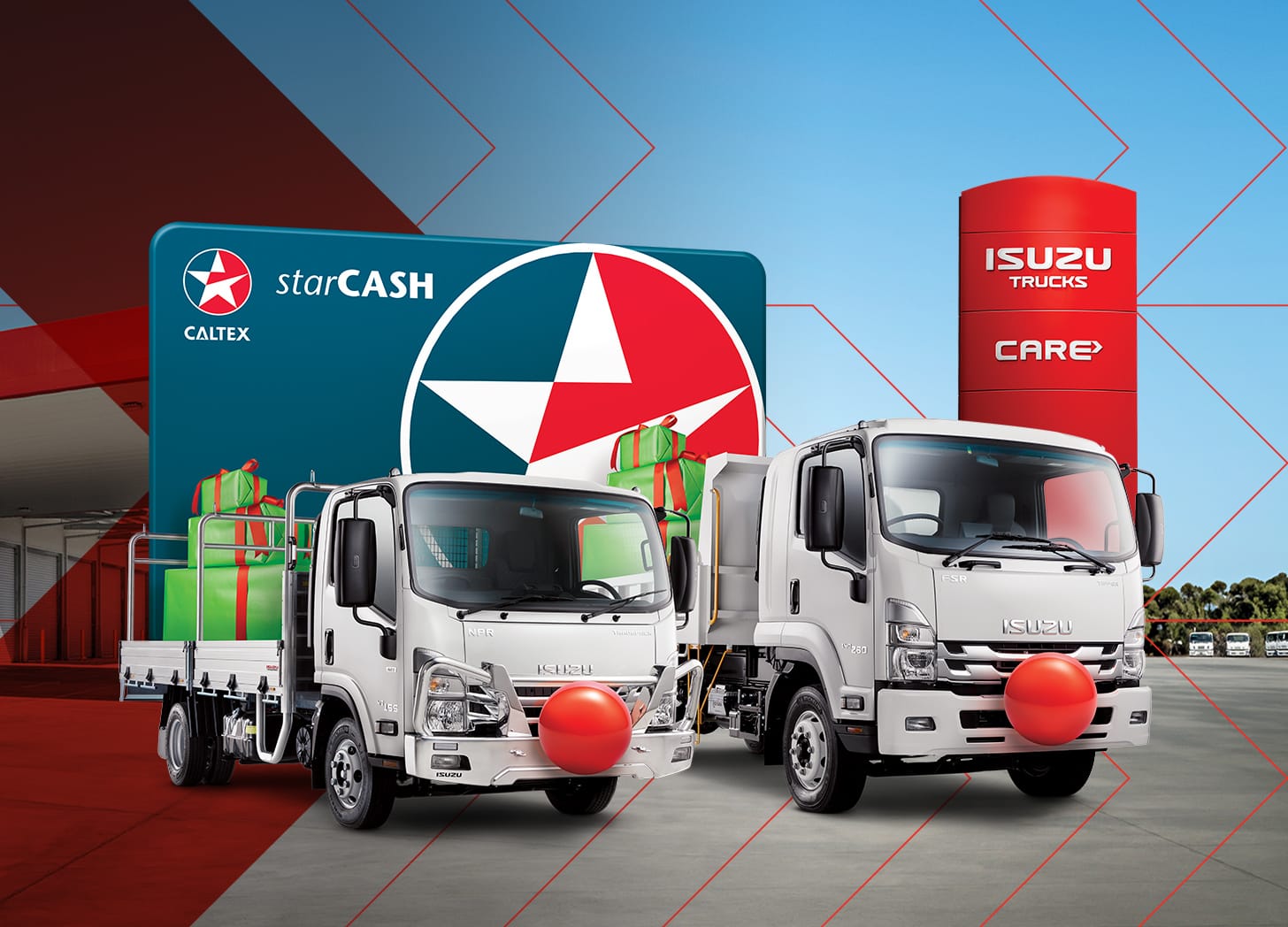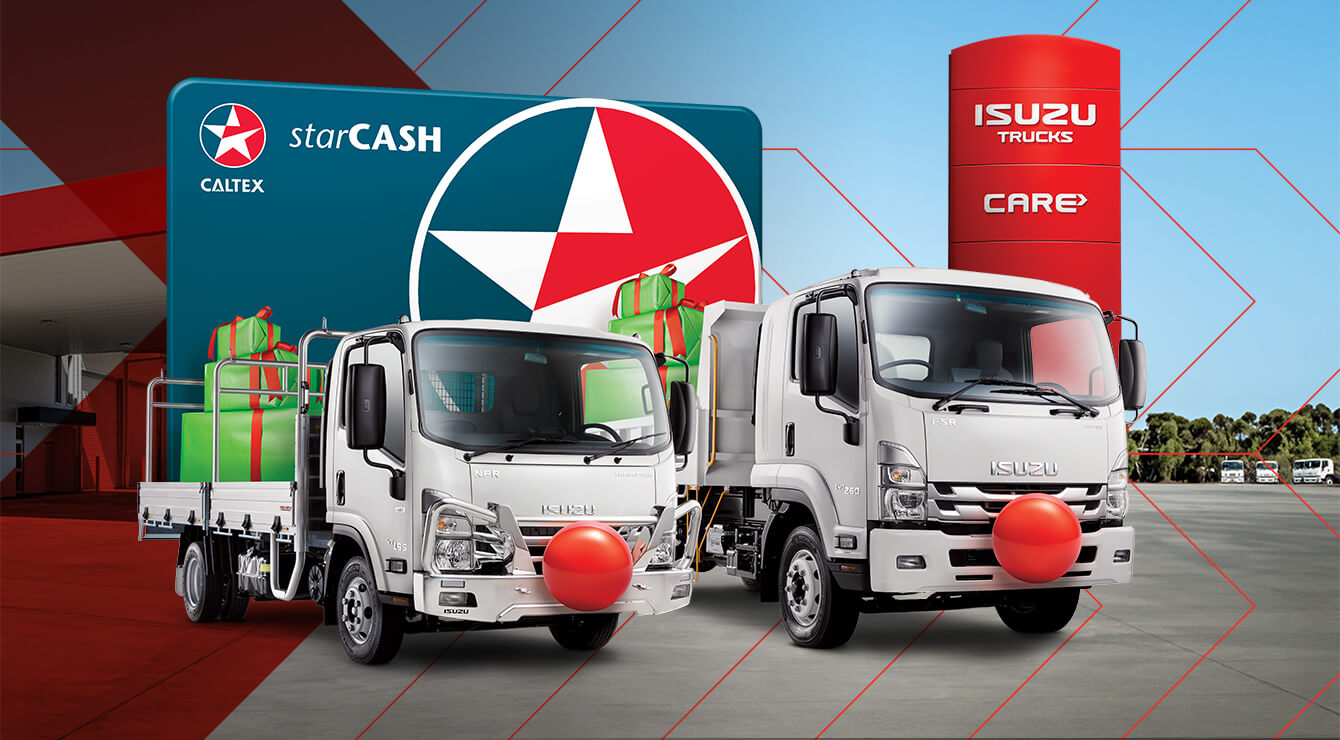 Merry Truckmas - Win $2,000 in Weekly Prizes
Throughout Nov and Dec, Isuzu is giving away weekly $2,000 prize packs, which includes a $1,000 Caltex StarCash Fuel Card, plus more prizes.
Enter now